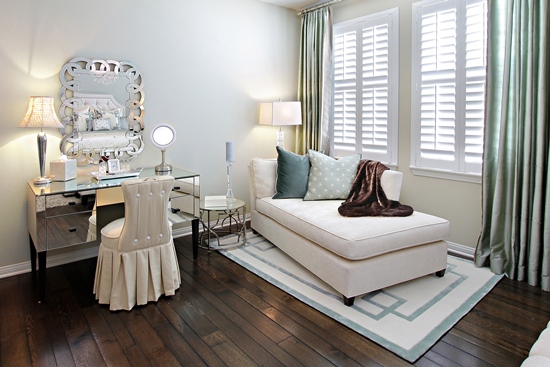 Vanities have been a part of many people's bedroom decor for centuries. Not only can they be stylish and attractive, but they can also serve a practical purpose. Vanities can work in both modern and traditional spaces, and they're available in several styles and designs. Whether it be used for a place to apply makeup or simply a place to sit and get ready for the day, vanities can be the perfect piece of furniture. No matter if your space is big or large, there is a vanity out there that can look amazing in your bedroom. If you're looking for the right piece of furniture to add to your bedroom, a vanity is something you'll definitely want to consider. Here are 10 beautiful table vanities for your bedroom.
Boasting a classic design, this vanity also has a bit of a contemporary touch that will definitely add a little something extra to your space.
This sleek black vanity is the perfect place to apply your make-up, do your hair, or complete any other tasks you need to prepare for the day.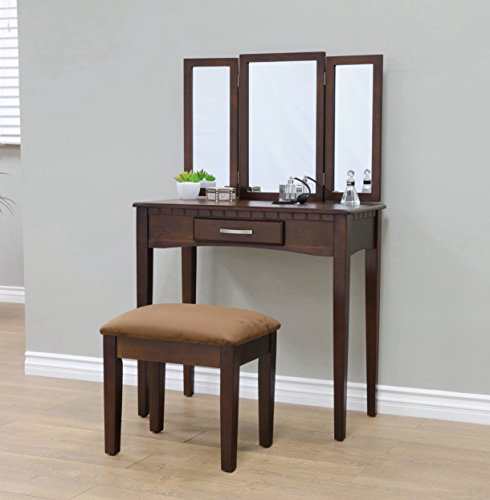 This two piece set comes with a stool and a beautiful vanity that will be a nice addition to your bedroom.
If you're dealing with a small amount of space, this vanity is the perfect item. A tiny design allows this vanity to save room.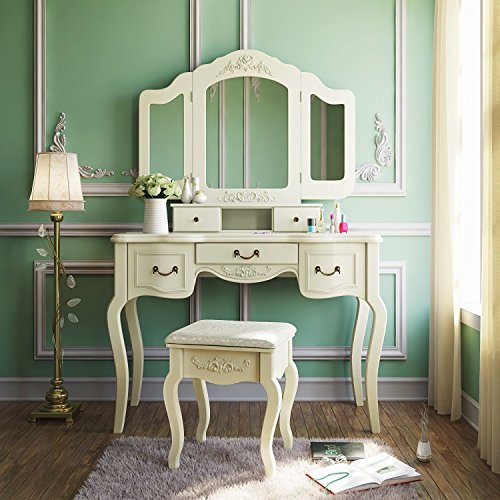 Are you a fan of classic vanities? This item will definitely catch your eye. Built with a vintage look, this beautiful vanity is sure to appeal to people who love traditional style.
This item comes with three mirrors and five drawers to help you stay organized. A sturdy design also means that you can rely on this piece of furniture to stick around for a long time.
As the product's description states, this item is "Sleek and simply yet highly functional, this vanity set contributes both fashion and practicality to your bedroom or changing area."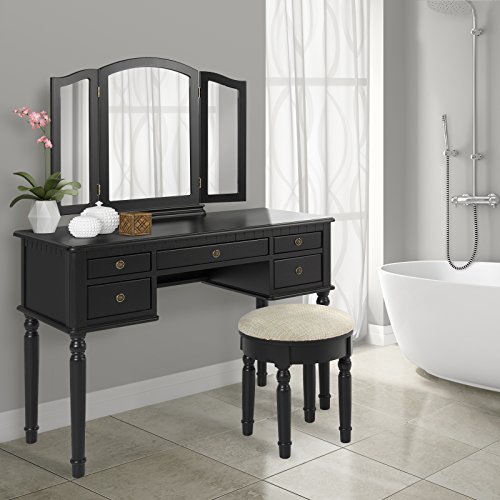 Vanities can help you stay organized because they give you a dedicated place to store your skin, hair, and beauty products.
This vanity offers plenty of storage space for your belongings and also features a nice oval mirror.
This vanity has the perfect design for a small space. However, just because it's small does not mean that it still can't be a great piece of furniture.
lead image via ultimatehomeideas.com