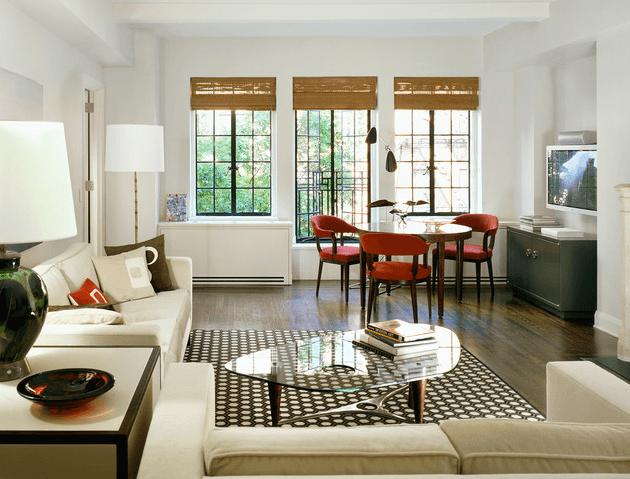 For most of us, the living room is usually the center of attention when it comes to accommodating friends and relatives. You want your guests to feel home and welcomed. But what happens when this space is limited and you need everyone at the same place to give a toast, tell a story, or simply share a birthday song? The results can be disastrous, to say the least: some people may be forced to sit on the floor (where Rodger the dog probably helped himself albeit without anyone realizing), or even spread out to other rooms. This brings us to the topic of the day: how to make the most of a small living room space. While it may seem impossible to come up with creative ways to increase the seating in your small living room, there are actually several things you can do.
Here are a 13 of them.
1. Go for Small-scale Furniture
There is no need to have bulky armchairs and full size sofas if it means sacrificing the space in your living room. Interestingly, until just recently, the average room size was relatively small. As such, antique shops can be a great source of small scale furniture. Look for small chairs, love seats, and sofas that can fit well in your space. For instance, you can place a spacious love seat at the center in front of your bay window, and position two petite tables on both sides. Additionally, you can include two Louis XVI armchairs opposite the couch, with a trunk serving as a coffee table.
2. The Layout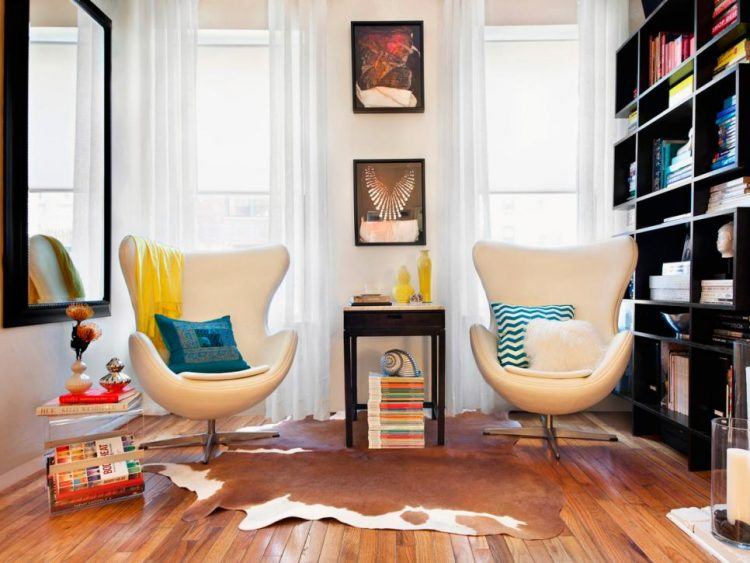 Choose an open plan space in your small living room, and then place a small sofa at the center facing a media center mounted on the wall. An upholstered ottoman and a single armchair can work great around the group.
3. Consider a Backless Sofa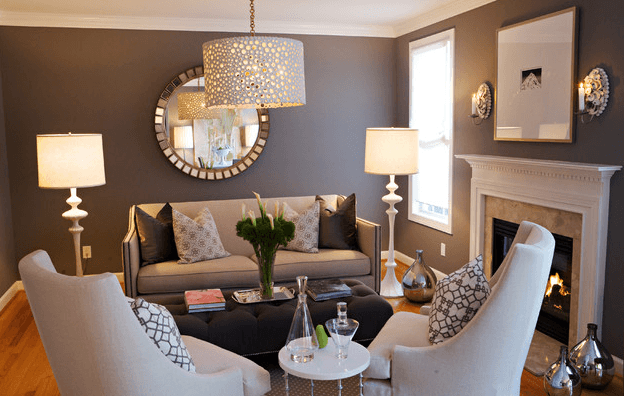 If you go for an open plan space, having a sofa in the middle of the room can work well as opposed to positioning it against the wall. But since this can end up eating up a lot of space, a backless sofa can be a very sleek alternative, which can be used from either side. This can come in handy especially when you have limited seating options.
4. Choose Multifunctional Furniture
Every piece of furniture in a small living room should earn its place. Consider using ottomans that can work as extra seating or even serve as a coffee table. You can also invest in nesting side tables, which can be moved freely as required, or small versatile stools that can be used as tables or seats.
5. Built-in Storage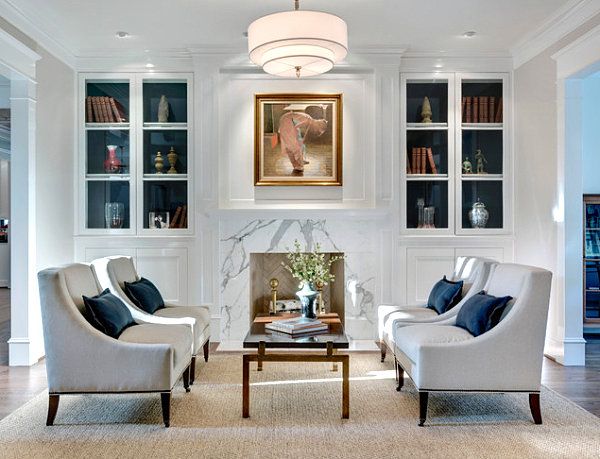 Small pieces of furniture like a chest or bookshelf can eat up a lot of space. Instead, choose one whole wall and dedicate it to storage. You can even customize a floor to ceiling storage wall to accommodate everything from media center to a pile of books.
6. Keep a Pile of Spare Seats
In a small living room, having as many seating alternatives as you want may not be an option. You can overcome this quandary by storing a few stacking stools or folding café chairs in a closet (or below your bed), where they can be easily retrieved when there is company.
7. Prioritize the Floor Space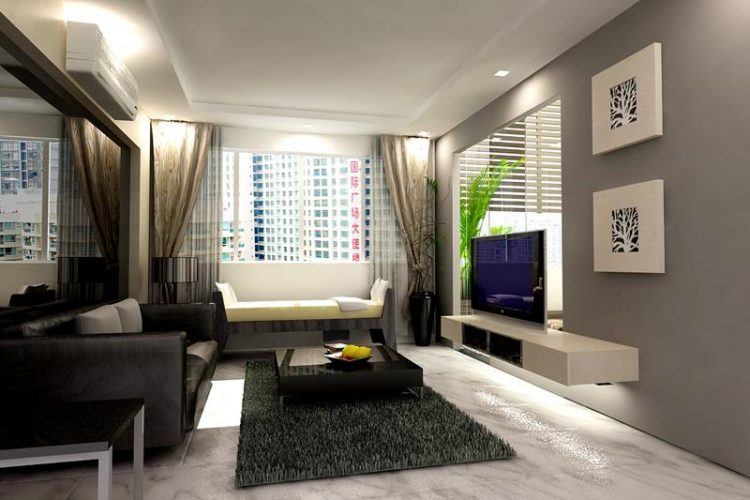 Place some floor cushions or throw pillows on the floor beside your sofas, or buy one of those coffee tables that come with hideaway stools. This is a unique way of adding more seating in a tiny living room, allowing your guests to make the most of the floor without giving up comfort. To keep them out of the way and minimize clutter, you can stack the tables along one wall until the guests arrive. Oversized throw pillows tend to add texture and color as well.
8. Create Walkways
Organize your furniture to direct traffic to either side of your sofa. This will add space and functionality. When looking for a coffee table, you can save space by choosing bunching tables or a narrow table, which will also provide the functionality and mobility you need. However, ensure that the tables are positioned at least 16 inches from the front of your sofa to avoid banging your knees when sitting down.
9. Utilize Mirrors and Wallpapers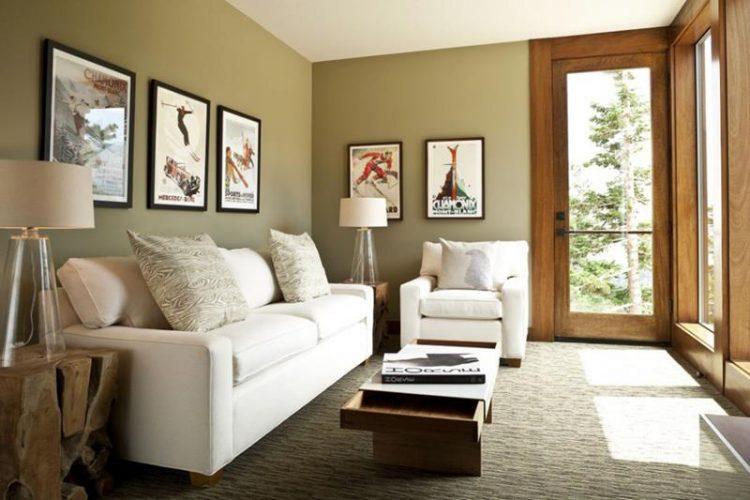 It's one thing to have a small living room, but when it does not have enough windows, it can feel a little intoxicating. To add depth, create a focal point, and boost your lighting at the same time, paper your walls and hang a mirror over the top. Better yet, place the mirror across one of your windows – this will reflect the view on the outside to give the illusion of an extra window.
10. Make Sure Your Window Coverings Do Not Obstruct Light When They Are Open
Hang your curtains in such a style that when they are open, they do not cut off light from any part of the window pane. When they are open, the curtains should fall next to the window instead of obscuring it. Additionally, do not hang your curtains inside the frame. It is much better to hang the curtains from above the window, which will create some drama and add height to the space.
11. Introduce Some Personal Touches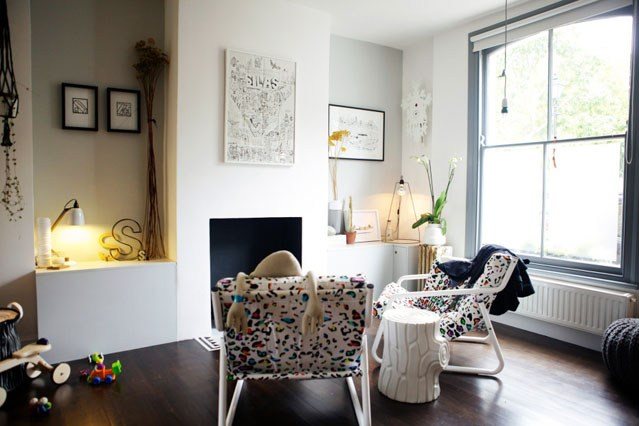 If you can't find the right chest or table that you want, just incorporate your own touches. For instance, you could add some unique drawer pulls or a paint finish to convert a piece into a unique item. On the other hand, you could place a piece of custom-designed stone over a wooden coffee in your family room to give it a more sustainable surface.
12. Use Bold Accessories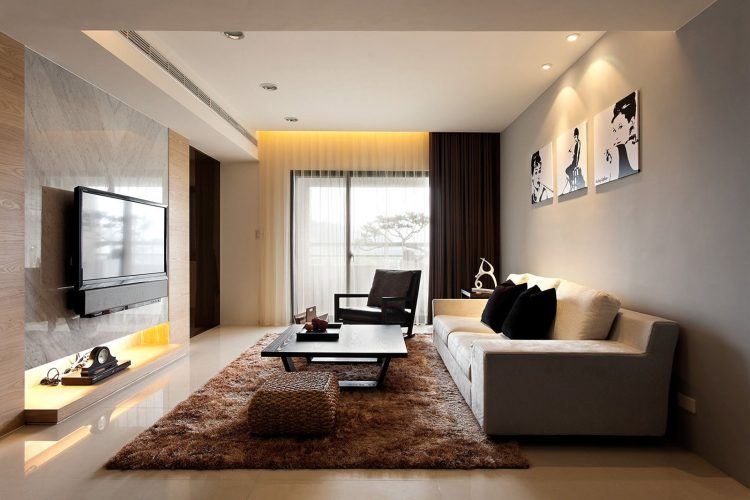 A flat geometric weave is more youthful and casual than a heavy wool or oriental rug. To balance it out, use a large piece of contemporary art with a simple gallery frame. Then add a pretty bowl or blue glass lamps to add a sparkle and some dimension.
13. Attractive Living Room Design
Using reclaimed wood beams creatively can ground a small living room space. A vertical personalized metal framed mirror puts emphasis on the height of the room, while a large, fragile chandelier with a glittery brass finish helps balance the room. A variety of textiles such as cotton, linen, wool, and velvet can add texture and prevent the silent hues of your upholstery from falling flat.