Machine drying may be the quickest and easiest way to dry your clothes, but in order to keep some materials in tip-top shape, air drying is the best option. That is exactly why drying racks are a must, especially for people who have a lot of delicate clothing in their closets. Although lots of people would love to hang their clothes on a clothing line and let them dry in the fresh air on a beautiful day, that isn't realistic for a lot of people. Drying racks provide a designated place for your clothes to air dry right in your home. Check out these 10 stylish drying racks for your laundry room.
With this high quality rust proof drying rack, you won't have to worry about the metal becoming worn over time from the moisture of your wet clothing.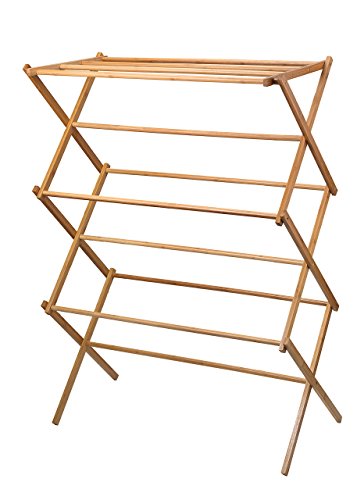 This study but lightweight item comes fully assembled and has plenty of space for you to hang your wet clothes to dry.
Made of mesh, this drying rack is easily foldable and portable. Six layers of space leave plenty of room for your delicate clothing to dry.
Wheels at the base make this rack easily portable. An adjustable shelf lets you decide how much space you need to use.
A sturdy metal design allows this rack to hold your clothes safely and steadily. A 78 foot capacity allows this item to holds two loads worth of clothing.
Designed to hold your clothes whether they're wet or dry, this garment and drying wet can be an incredibly useful addition to your laundry room.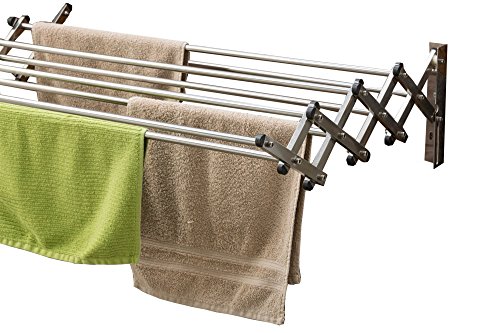 Running low on floor space in your laundry room? This drying rack can be attached to your wall and is equal to 22 feet of clothes line.
Having enough space will never be an issue with this drying rack. Made to dry bigger items such as sweaters, this rack can also hold shoes and linens.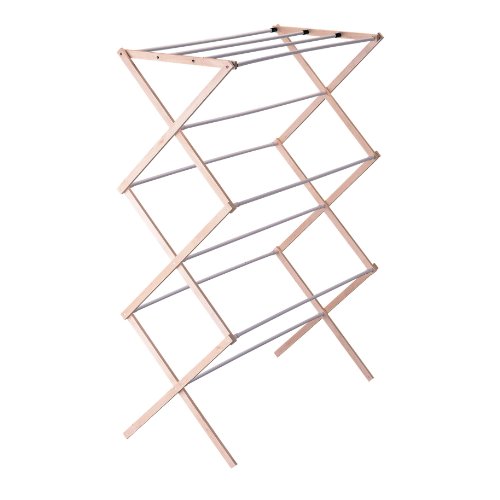 This simple wooden drying rack has 27 feet of hanging space and comes pre-assembled for easy usage.
This fully foldable drying rack has a stainless steel frame that is sturdy and sleek. Shelves can be adjusted to make more or less space and the rack is capable of storing both clothing and shoes.