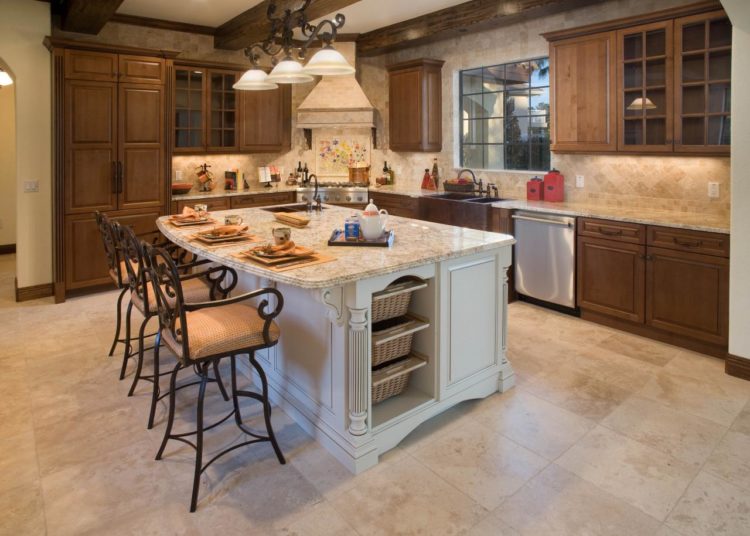 Having a kitchen island table can really look your space look more modern and stylish. If you're a fan of interior design, you probably know that kitchen islands are a popular fixture in many homes. Although they're not an ideal item for small kitchens, for people who have the space, islands are a great option. Not only do islands provide you with extra counter space, but kitchen island tables can also provide you with dining space. Whether you plan to use your kitchen island table for every day dining or just as extra seating, having this space can definitely come in handy. Traditional kitchen tables are cool, but why not try something a little different? Take a look at 10 beautiful kitchen island table designs.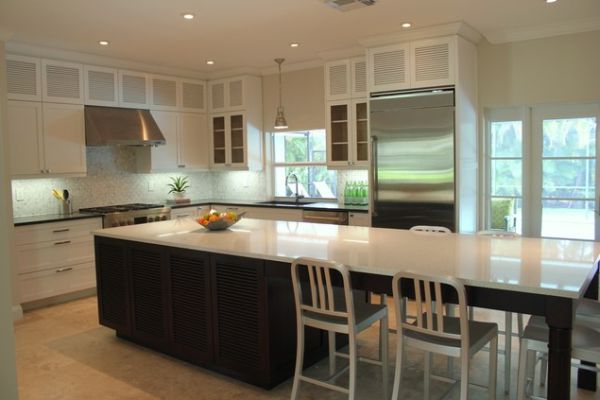 With an extra long design, this kitchen island table has plenty of extra space for people to sit and enjoy their meals.
image via homedit.com
One of the best things about this design is that it can be used as a table, but it can also be used as a traditional island for additional counter space.
image via kellydeck.com
There's nothing like a modern kitchen island and this one has a sleek and stylish design that includes plenty of storage space.
image via homedit.com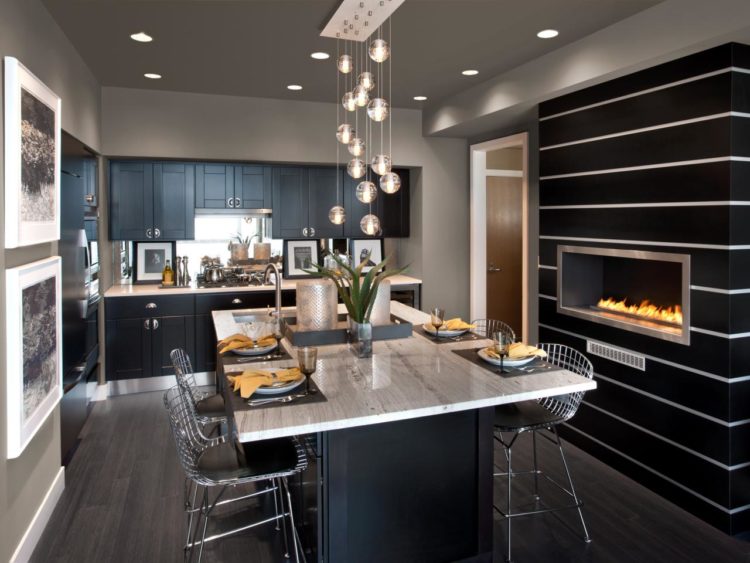 Hanging lamps are great light fixtures to complement your kitchen island table.
image via itechgo.com
This beautiful wooden dining table may have simple design, but that doesn't stop it from being stylish.
image via defrez.com
Sharing meals with family and friends is one of the best ways to spend time together, so it's important to have a nice comfortable place to enjoy meals.
image via homezenith.com
This kitchen has a double island set up that makes great use of the spacious room.
image via 
Homeforce.info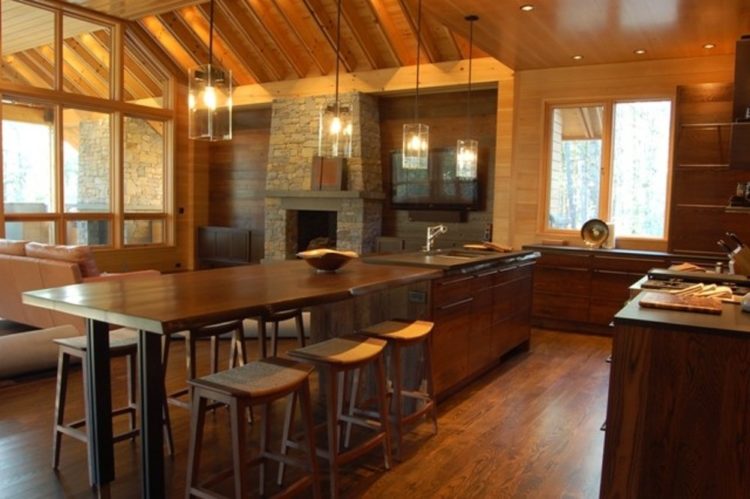 Boasting a modern rustic design, this entire kitchen is full of beautiful wood detailing from the floor, to the walls, to the ceiling.
image via midcityeast.com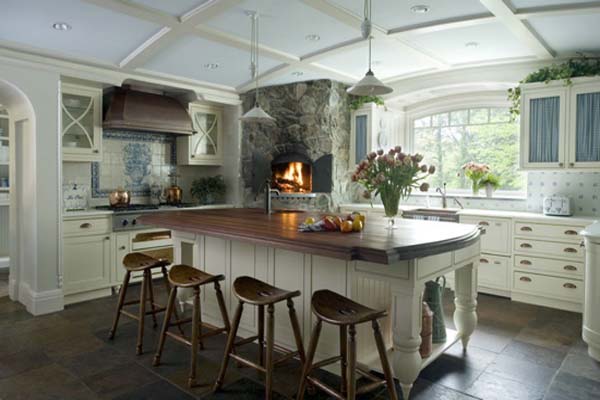 With one side of the island dedicated to the sink, and the other dedicated to extra dining space, this island can serve multiple purposes.
image via piau.us
This modern kitchen is sleek from start to finish, including this kitchen island table that also houses a stove and a sink.
image via permata.us
lead image via hgtv.com