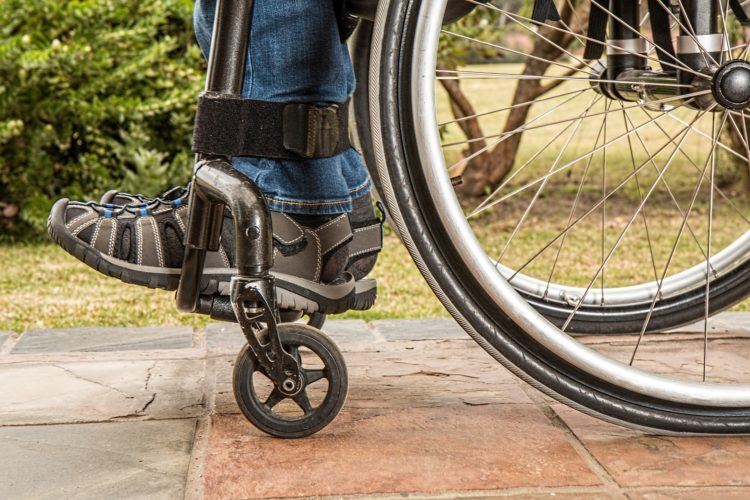 Just because a family member is in a wheelchair because of an injury or a disability doesn't mean that there shouldn't be normalcy in the life of that person. Although you might need to make the home handicapped accessible, it will mean that your family member will be able to easily get around the house and take part in family activities. Before any work begins, create a plan of where the remodeling needs to take place so that you can focus your time and money on those areas first. This is what you can do:
Start Remodeling Outside
Make it as easy as possible to get a wheelchair inside the house by building a ramp. The ramp should extend from the door of the home as far as it can go to prevent using the wheelchair in the grass or on rocks. Most ramps are made with sturdy wood to allow for the weight of the chair. Consider supporting the ramp underneath with concrete blocks.
Change the Shower
Any work in the bathroom can get expensive because it's dealing with plumbing, flooring and the walls in most remodeling projects. For a handicapped accessible bathroom, tear out the current tub and shower, replacing it with a roll-in shower. If the person can get out of the wheelchair, then you might want to install a seat for the person to sit on to make it a little easier to bathe. You should also know that talking to a personal injury attorney could result in compensation of some kind if your family member was injured or involved in an accident. The money can be used for the remodeling costs of the bathroom and other areas of the home.
Make the Doors Wider
A wheelchair is sometimes wider than an entry door of a home. The doors of the home should be widened to allow for plenty of space on either side of the chair. Measure the chair before beginning the work to ensure that you make the doors wide enough without starting over.
Install Grab Bars in the Home
At times, your family member might be able to stand or try to get up, but support might be required. Grab bars can be installed in various areas of the home, such as beside the toilet, near the shower, in the kitchen near the refrigerator and at other areas that are visited during the day. These will help to provide balance and sometimes assist with helping the person to take a few steps to get exercise during the day.
Making your home handicapped accessible is important so that your family member can feel at home. Many older homes aren't designed for a wheelchair, so these are the houses that would need the most work. Creating an environment that is accessible for wheelchairs and other devices can allow you to provide the care they need at home instead of using the facilities of a nursing home or rehabilitation center.
Image Source: Pixabay