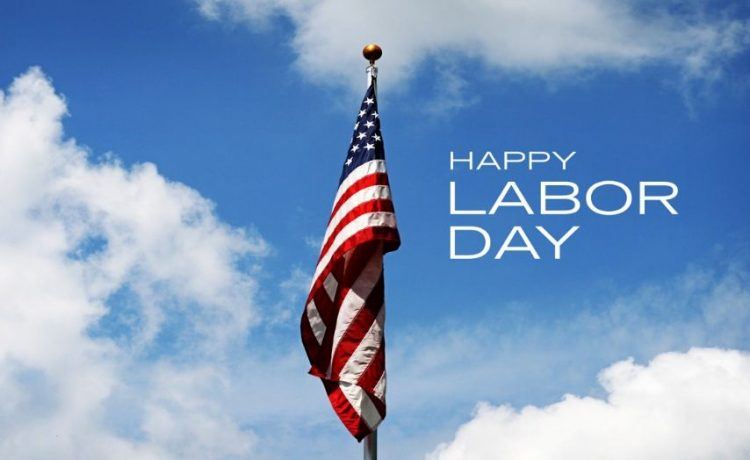 There are a number of reasons to throw a Labor Day party. For example, Labor Day is the designated celebration for the American labor movement as well as all of the contributions that American labor has made to the country as a whole. However, it should also be noted that Labor Day is the public holiday that brings a close to summer and ushers in the colder seasons, meaning that it is an excellent chance to have some summertime fun and excitement in the company of friends and family members one last time. Naturally, if you want to throw the best Labor Day party ever, you are going to need to make some preparations in order to maximize your chances of success.
Here are some examples:
1. Choose the Right Venue
If you want to throw a Labor Day party without spending too much time and effort, you should choose a venue that can meet some of your needs. For example, if you choose a venue that offers event services such as catering and event setup, you can avoid having to do those things on your own. Of course, there will be a cost for making use of such venues, but under certain circumstances, that can be money well-spent.
2. Have Backyard Games
There is a limit to what your friends and family members can do to entertain themselves on their own. As a result, you need to have backyard games on hand to bring them together, whether that means croquet, horseshoe, or something else altogether. You have indoor options as well, but outdoor games are a great way to get as much summertime fun and excitement out of the season as possible before it is over.
3. Choose a Theme
Choosing a theme makes it that much easier to choose food, beverages, and other important elements of a Labor Day party. One popular theme is an all-white party, which means serving up white-colored food, putting up white-colored decorations, wearing white-colored costumes, and so on and so forth, which are particularly appropriate because Labor Day is sometimes said to be the last day on which it is acceptable to wear white.
4. Send Out Invitations ASAP
Chances are good that you won't be the only one planning to throw a Labor Day party, which means that you should be sending out your invitations between four to six weeks before the big day. This way, you will not just maximize your chances of seeing the people who you want to see but also make your preparations that much easier by knowing who will and will not be showing up.
5. Summertime Menu
A summertime menu is appropriate for a Labor Day party, seeing as how it is the last chance for having some summertime fun and excitement. Common examples range from grilled meats to fruits and vegetables as well as dishes made out of such ingredients.
6. Use Decorations
No celebration is complete without the proper decorations. For example, if you are using a theme for your Labor Day party, you should make sure to choose decorations that are suitable for said theme, thus creating a stronger overall impression by using each piece to reinforce the others. With that said, since a Labor Day party should be focused on summer, classic checkered tablecloths and rustic centerpieces with seasonal flowers are also great choices.
7. Ask for Help
Preparing for a party can take a lot of time and effort. Whether you are either unable or unwilling to take care of all the preparations on your own, you should not hesitate to ask your guests for their assistance. After all, even the most complicated and time-consuming tasks become simple when the necessary tasks have been split up into multiple portions. Sometimes, this means getting your friends and family members to bring necessary items, whether that means dishes or decorations. Other times, this means getting them to help you with setting up, which can be a rather laborious task in its own right.
8. Choose Lighting with Care
If you are expecting your Labor Day party to run until the evening, you are going to need to choose the lighting for the occasion with great care and consideration. In part, this is because you want your guests to be able to see what they are doing, particularly if they are going to be doing something that would be extremely awkward without light to see by. However, it should also be noted that the right lighting can also create the right ambience, thus making it much easier for your Labor Day party to get into the right spirit.
9. Mow the Lawn
When you are planning to hold a party inside your home, you make sure that your interior is clean and in good condition. Naturally, when you are planning to hold a party outside your home, you should make sure that your property is clean and well-maintained. Depending on exactly where you are hosting your Labor Day party, this can mean everything from cleaning the walls of your home so that your guests won't see anything unsightly to mowing your lawn and then raking it clear of anything that might have fallen upon it. When it comes to hosting, even the smallest details matter, meaning that you cannot afford to neglect anything.
10. Use Both Indoor and Outdoor Space
If your backyard is not big enough to accommodate all of your guests, you should not hesitate to make use of your indoor space as well, thus opening up additional possibilities that can make your Labor Day party even more enjoyable. With that said, it should be noted that making use of your indoor space can require even more time and effort out of you, thus creating even more reason for you to seek the assistance of others.