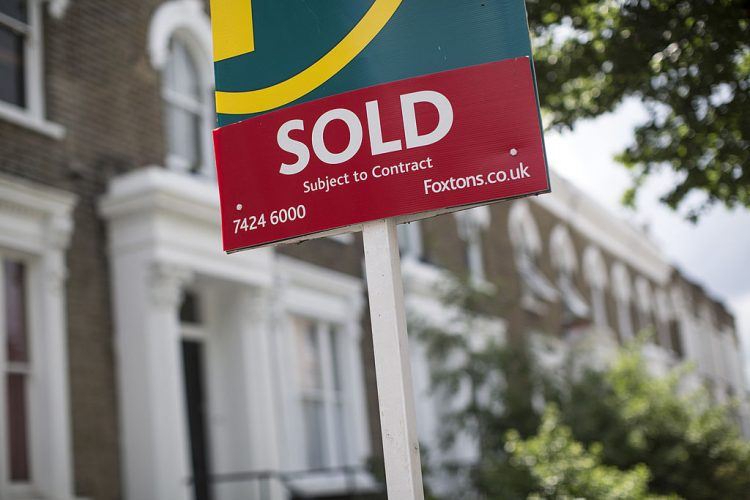 Buying a home is one of the most exciting things that you can do in your lifetime. It's a huge financial commitment, is far from cheap, and there will be times during the process that you'll get sick and tired of reading and signing legal documents. However, the advantages of buying a home are huge. If you have a family, it's an opportunity to put down roots and settle into an area where you'll make priceless memories together. Opting to buy a home can also be a smart investment whether you're single or not.
For all the upsides of home buying, there are plenty of pitfalls that can turn a dream into a nightmare. How many times have you heard of people finding out about major problems with the structure of a house just months after closing and moving into it? It's also common for buyers to get roped into purchasing a house they can't truly afford, or to end up buying much more house than they need.
Here are 20 home buying pitfalls that you should avoid at all costs.
1. Having no clue where your credit report and score stand
Unless you're planning to buy your house in cash you'll need financing, whether it's from a home's owner, a family member, or — the route that most buyers take — from a bank. The interest rate that you get on your home loan heavily depends on your credit report and score. You can get one free copy of your credit report each year at AnnualCreditReport.com, but you usually need to pay a small fee to see your FICO score. Before you go looking at houses, get a copy of your credit report and make sure there's nothing incorrect on it. If there is, dispute the items and request that they be removed. Likewise, if you have accounts that need to be paid, get it taken care of so you'll have as few negative items on your report as possible. The better your credit report, the higher your credit score. And the higher your credit score, the lower your interest rate will be.
.
2. Forgoing pre-approval
You don't want to waste time looking at homes that are way out of your price range. Getting pre-approval will let you know from the start how much home you can afford to buy and what the terms will be, plus you won't have to scramble to look for financing at the last minute. When it comes time to bid for the house that you want, a pre-approval letter may also give you an edge over other prospective buyers who are not pre-approved by a lender.
3. Not thinking about the hidden costs of buying a home
Your mortgage won't be the only cost that goes into owning, or even buying, a home. Consider these other things that you'll have to pay for: property taxes, utilities, escrow fees, appraisal fees, insurance. There's also inevitable maintenance and repairs, which always seem to crop up when you last expect it.
If you spend every bit of your budget on your mortgage, what will you do when your HVAC system stops working, you need to buy a new appliance, or you need to pay property taxes each year? You'll be strapped for cash and put in a bind, which is why you need to account for all of the costs of owning a home before house shopping.
4. Not calculating how much you can afford for a mortgage
Recognizing the hidden costs of homeownership is the first step. Next, you should figure out exactly how much you can afford to pay each month towards your mortgage principal, insurance, interest, and taxes over the lifetime of your loan, which is typically 15 to 30 years. It's wise not to spent more than one-third of your monthly take home pay on your mortgage, which will allow you to have enough money for other needs throughout the year.
5. Starting your home search without a real estate agent
This is one of the key home buying pitfalls to avoid. Sure, you don't need a real estate agent to tell you how much house you can afford, where you want to live, or the type of house that you prefer. However, what real estate agents are great at is helping you find homes that meet your needs — they have access to many listings that aren't public and can search the multiple listing service, or MLS — and they can also help you navigate the legal aspects of home buying. It can't hurt to have someone on your side who is an experienced negotiator that understands all of the super-long contracts you'll face as a buyer, but it can hurt if you go into the process blindly.
6. Not being comfortable with your real estate agent
Having a real estate agent that you're not comfortable with is just as bad as not having one at all. Find someone who is a good fit with your personality and who will actually work for you instead of working to meet their needs first. Make sure any prospective agents know what type of home you want, and if you feel they're pressuring you to buy more house than you need, move on to another agent. Ask any questions that you come up with, and don't be shy about it. If you feel at ease talking to an agent and they have no problems either answering your questions or admitting when they're stumped, that's a good sign.
7. Not being realistic
One of the easiest home buying pitfalls that you can avoid is buying into unrealistic fantasies and having a closed mind when you start searching for and seeing potential homes. You may initially think that you absolutely must have a formal dining area, exactly .15 acres of land, a two car garage, and enough room for a home office, but if you refuse to consider homes that don't meet each and every item on your wishlist, you could end up losing out. You don't have to compromise on major points such as number of bedrooms, bathrooms, and square footage, but just because a house don't come with a fireplace in the bedroom or new appliances doesn't mean it can't ultimately be a great fit for you.
8. Pretending that home buying isn't an emotional process
You should be prepared for your feelings to start intruding upon logic while buying a home — it's perfectly fine, and it happens to just about every buyer. However, the pitfall is not recognizing when this happens and, therefore, not keeping your feelings in check.
9. Neglecting to research the area you're moving into
This is one of the most common home buying pitfalls, especially for people who are planning to buy in a city or town they've lived in for many years. They assume they know all there is to know about ever nook and cranny of their city, so they don't research crime statistics, the quality of the schools the home is zoned into, what churches are nearby, how long their work commute will be, or the composition of the neighborhood. Some places aren't very kid friendly, and others may have a vibe that simply doesn't match your lifestyle. Even if you've lived in a city your entire life, unless you're lived in the exact neighborhood where you plan to buy a home, do your research beforehand.
10. Ignoring resale value
It would be wonderful if you end up staying in the home you buy for the rest of your days, and that's not uncommon. However, there are so many unexpected things that happen in life which could cause you to sell your home. If that happens, it will help if your home has good resale value, so think about this before you firmly set your sights on any one property. Ask yourself how easy it will be to sell the home five, ten, or fifteen years into the future.
11. Always looking for the bigger, better thing
Picture this: you've found a house that you like and will fit you and your family well. You can afford it, and you're pre-approved to buy. The schools are decent, the commute won't stress you out, and you feel fine about it. Yet you wonder if there's a house in town that will make you feel excited, sort of like being in love for the first time. That is called looking for the greener grass instead of watering what's in front of you. If you always have it in your mind that there just has to be something better right around the corner, your home buying process will be much longer and more complicated than it needs to be.
12. Falling in love and casting logic to the wind
On the reverse, one of the most notorious home buying pitfalls is falling in love with a house at first sight, before the inspection and appraisal have been done, before you've researched the neighborhood, and before you've considered all the conditions that would come along with owning the home. Even if you come across a house that you think is perfect, remember that you still need to practice due diligence before settling on it and making an offer.
13. Paying for perfection
If you come across a home that seems perfect — fabulous upgrades, new appliances, and so forth — remember that you'll end up paying for that perfection. Much of the time, the "perfect" homes are the ones that will cause you to overextend yourself. That's not to say that you can't look for houses with upgrades and nice appliances, but if you want every single detail to be just so and right in place when you move in, instead of putting in some work to make a home your own, you will pay extra money for it.
14. Automatically thinking that foreclosures and short sales are a great deal
Yes, in many cases foreclosures and short sales are priced lower than other homes in the area. However, think about why that is. Are there major repairs that need to be done? Is the location a problem that is affecting the home's value? Will you end up overpaying in the end due to the money you'll need to invest into making the house livable or up to your standards? If so, you're really not getting that great a deal buying these types of properties.
15. Being sucked into buying more home than you want
If you avoid the above listed home buying pitfalls, you won't buy a home that you can't afford. However, think about how much house you actually want to take care of. The trend for many is to go as big as possible, but how will you feel cleaning and maintaining a six bathroom four bedroom house? Would you be more at home in a house that had one and a half bathrooms and three bedrooms? Do you really want to have a three car garage?
A surprising number of people are disappointed in how much time they spend maintaining homes that are bigger than they really need. If you can afford a huge house and you're prepared for the higher utility and maintenance costs that come along with it, go for it. However, don't feel pressured to go big if that's not what you really want.
16. Buying a house if you plan to move soon
If you know for sure that you'll move within five years of buying a house, don't buy. Instead, prepare yourself for the process when you get to your new location, hone down the type of houses that you like, and save yourself the trouble of trying to sell just a few short years after buying.
17. Low-balling and not being a realistic negotiator
Your real estate agent will help you avoid this issue, but you should go into the bidding process with a level head. While it would be great if you could get a fantastic deal on the house that you want, low-balling could result in you losing the property to a more reasonable bidder.
18. Putting down a tiny amount on your home
There are programs that will allow you to put down as little as three percent on your new home, but one of the most costly home buying pitfalls is going with a small down payment. Doing so means you won't have much equity right from the start. If you can't put down close to 20 percent, consider whether you should wait longer until you're able to do so. An alternative is to buy well below your means and buy less house if you plan to go with a small down payment.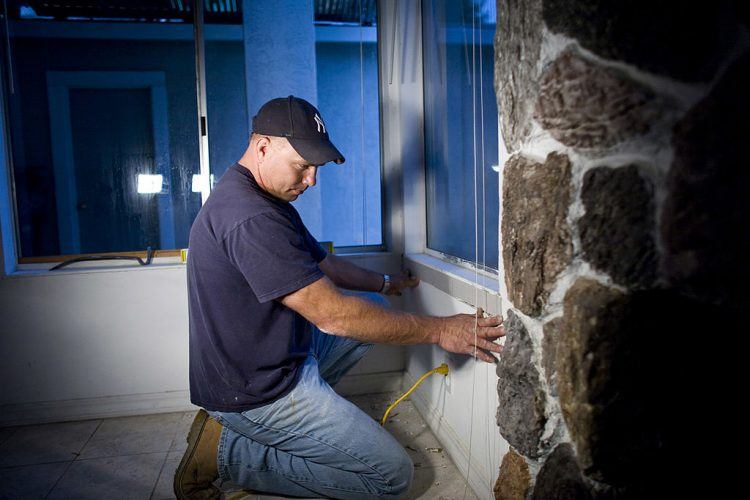 19. Not getting the house appraised and inspected
There are some people who figure they don't need to waste time on appraisals and inspections and want to move as soon as possible. This is a huge mistake and can cause you to overlook problems with the house that only an inspection can reveal. Likewise, the house may not be worth as much as the seller suggests, and without an appraisal you could end up overpaying.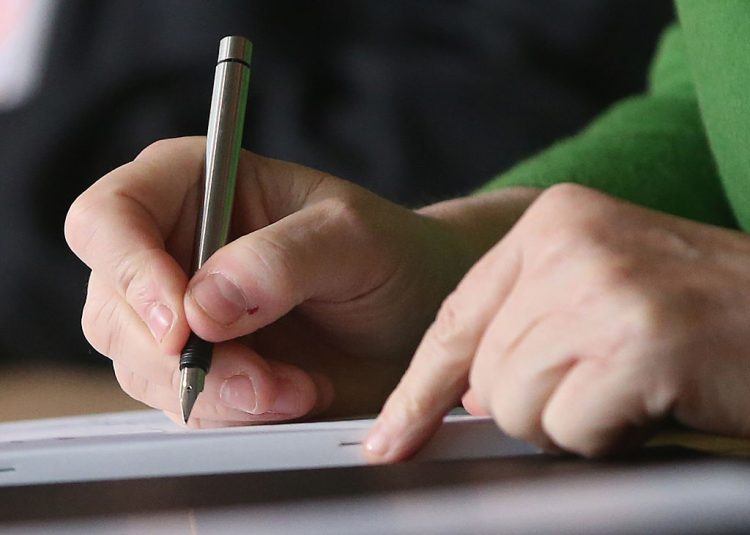 20. Forgetting to get everything in writing
Every single thing that has to do with your home should be put in writing, and you should assume nothing. There may be a shiny new washer and dryer in the house when you first take a look inside, but unless you see it written into the deal that appliances come with the house, don't be surprised if they're gone on your final walk-through. The same goes for fixtures, window treatments, and other major appliances.