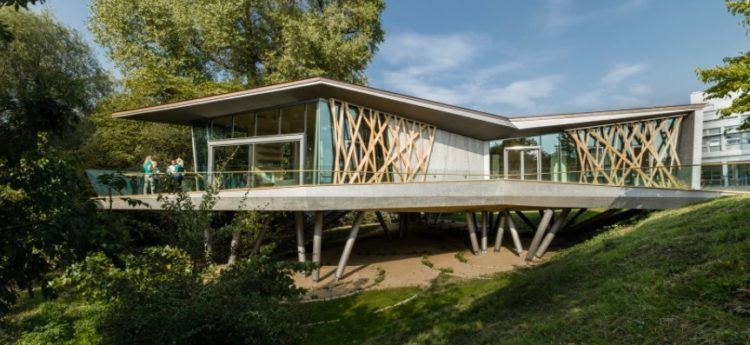 I don't know about you, but the last thing that comes to mind when I think about hospitals is style. Typically, medical facilities are plain and boring. However, that isn't the case at all with Maggie's Centre in Oxford, England. This modern facility designed by WilkinsonEyre is anything but unattractive. Built in 2014, the project was designed to be "an innovative charity that provides emotional and practical support to anyone with cancer." For that reason, it was important that the design be welcoming and attractive. The building was inspired by the traditional treehouse design, and the space is meant to interact "with and embraces nature to provide comfort and reassurance for visitors in their time of need." The end result definitely accomplishes everything designers set out to achieve, and the building is the perfect place for healing. Take a look at Maggie's Centre by WilkinsonEyre.
A stilted design elevates the structure off of the ground, giving it a more interesting look. Stilts are often used in areas where flooding is a concern.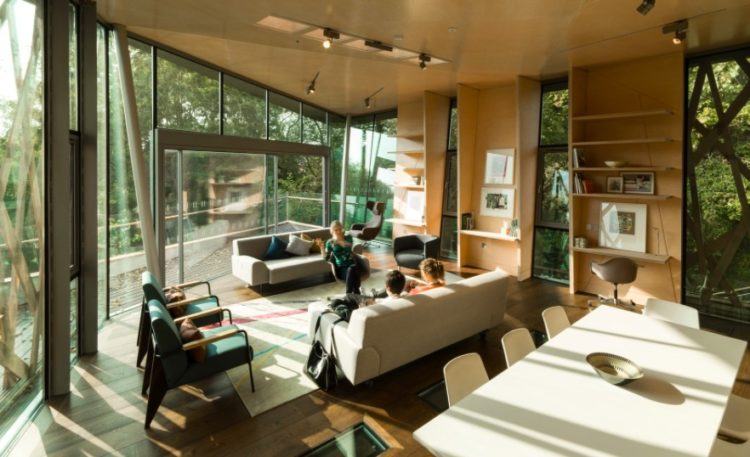 Since the space is designed to promote healing and positivity, it's important that the interior spaces be comfortable. An open floor plan and a casual design allows Maggie's Centre to be a place where people can connect and share their experiences.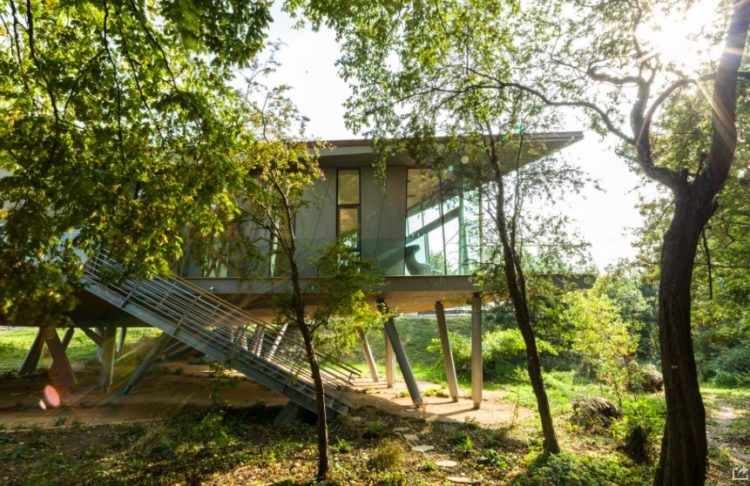 Stairs provide easy access to the main level of the building. On this level, there is also plenty of balcony space that can be used to enjoy the outdoors.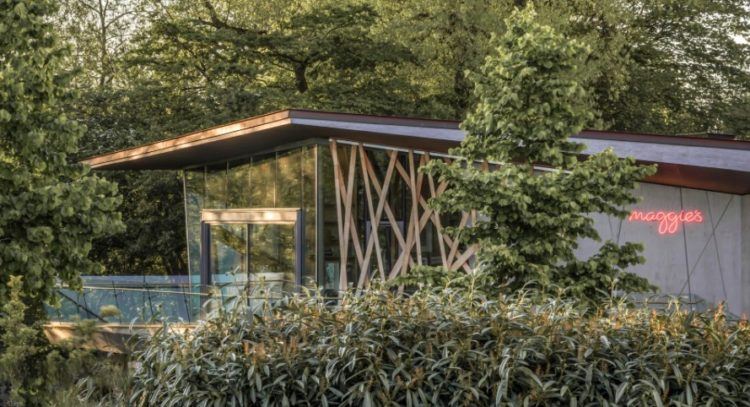 The structure's natural surroundings are calming and peaceful, the perfect fit for this center.
images via architizer.com