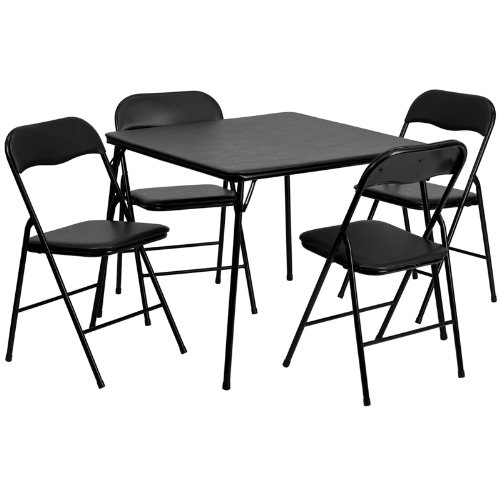 Christmas just a little over two weeks away, lots of people are already thinking about how they're going to set up for the big holiday meal. Since your kitchen and/or dining room table may not be able to hold all of your guests, you may be thinking about adding some folding tables and chairs to accommodate extra people. Some people may think folding tables and chairs are cheap and unsightly, but that isn't true. There are lots of amazing folding table and chair sets that are not only durable, but attractive as well. Even when the holiday season is over, you'll still be able to use these tables for various other occasions throughout the year. Take a look at 10 of the best folding tables and chairs.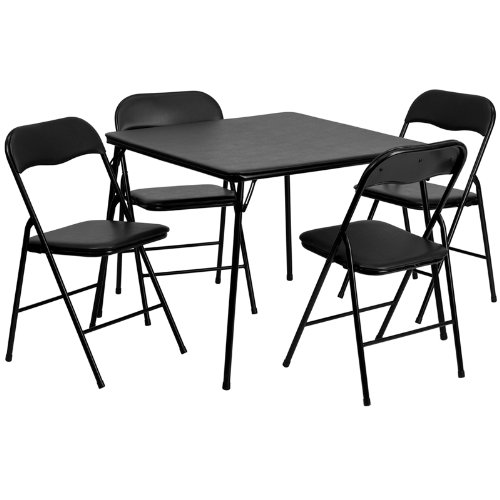 Not only can this simple folding table and set of chairs can be used as additional seating for diners, but it can also be the perfect table for a game night.
Designed to be "Waterproof, stainproof, scratch- and impact-resistant," this item was designed to easily handle every day wear and tear.
Available in multiple colors, this folding table and chair set was designed to not only be durable, but to be stylish and comfortable as well.
Perfect to be used as an additional dining table or even a serving table, this set can be used both indoors and out.
If you're looking for something different from the traditional folding table and chairs, this picnic table style item could give you just what you need.
It's no secret that folding chairs aren't always the most attractive things in the world. However, these chairs boast a modern design that adds a little extra style.
This beautiful folding table can easily blend in with your formal dining room set up. When you're done, it can be folded down and stored away easily.
A slightly padded design gives this table and chairs set a comfortable look and feel that will be perfect for your guests.
Built to last and designed to blend in with beautiful wooden tables, these folding chairs can be a great addition to your space, especially during the holiday season.
Extra seating can be an issue when hosting meals for large number of guests. This folding banquet table can help give your guests a comfortable place to enjoy their meal.