In recent years, many employers have been begun offering employees the chance to work from home. While this can be a great and convenient opportunity, it also means that you'll need to turn an area of your house into a dedicated workspace. While most people are quick to purchase desks and chairs, they often forget about storage such as file cabinets. If you're doing the majority if your work from home, you're definitely going to need a place to store your work related documents, and file cabinets are the perfect item to help you do that. Of course, the traditional file cabinets may not fit in with the design of your home office, but luckily, there are lots of modern and stylish options out there. Here are 10 file cabinets perfect for your home office.
Looking for a file cabinet that doesn't necessarily look like one? This item will provide you with exactly what you're looking for: plenty or storage space and a beautiful design.
This modern file cabinet is easy to assemble and boasts a nice and sleek design that is sure to make your home office feel a bit more complete.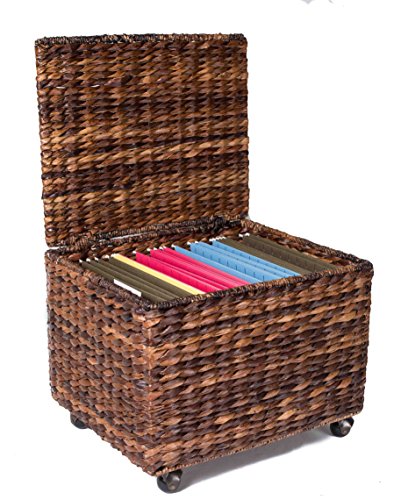 File cabinets can sometimes be eyesores, but that isn't the case with this item. An attractive hand-woven design allows this file cabinet to be attractive and fully functional.
Finding balance in a home office can be a little difficult. Not only do you need the space to be a fully functional office, but you also need it to blend in with the rest of your home. This beautiful two-drawer file cabinet can help you accomplish just that.
This stunning wooden file cabinet will help you keep all of your important papers in order all while helping your space continue to look its best.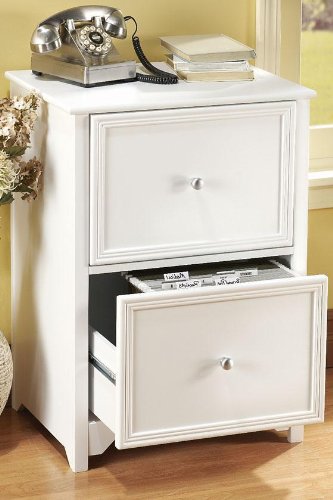 Made with a sturdy wood frame, this two-drawer file cabinet is small and stylish – making it the perfect home fit for a home office.
This file cabinet can accommodate hanging files and legal size documents, but the drawers can also be used to store other items as well.
Small and simple, this file cabinet is perfect for those who only need a small amount of storage space. Wheels built into the base also make this item easy to move around when necessary.
A rustic design allows this file cabinet to look and feel like any other piece of furniture. However, it will also provide you with the storage space that you need to keep your office organized.
Featuring a sleek and modern design, this file cabinet features two stationary draws and one large file cabinet. This item also has a lock for added security.