When the crisp weather of fall arrives, it's time for enjoying the rich warm colors of the season. Even before the leaves begin to change colors, homes begin to display mums and pumpkins on their front door steps. The rust, persimmon, brown, yellow and orange colors echo the colors of the leaves. And while outdoor decorations anticipate the fall festivals and holidays to come, interiors take on new meanings. In particular, preparing to keep warm is on everyone's mind. Nothing beats a brisk day more than a cozy bedroom retreat. What is great is that many of the traditional ideas for fall decorating can be modified for use in new ways in bedrooms.
Checking in with top decorators is one way to discover some new ways of thinking about how to spice up the bedroom with accents. The latest trends are surprising because they are fresh new takes on color combinations, using traditional accessories in brand new ways.
Here's what current top designers have noticed about what's happening with fall decorating.
1. New Neutrals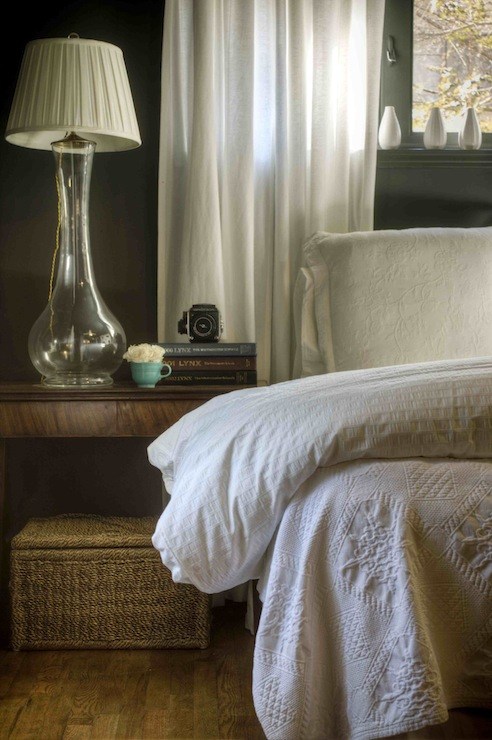 Brian Patrick Flynn of Décor Demon says the new and fresh design for fall is a blend of textured neutrals. The idea is to use a variety of harmonious textures and shapes in taupe, beige, white and similar colors. He describes the trend as "colorless design" and says that fur accessories are one accent which add interest to the bedroom without relying on traditional fall colors. Another accent choice which lends a cozy feel when the room is predominantly white is the texture of a vintage basket tucked into a handy open space.
2. Chunky Knits
Designer and fashion blogger Gretchen Aubuchon, notes that what's trending on the fashion runways often turns up as a hot trend in home décor. One of the hottest accessories is nubby knits, tweeds and chunky knitted pillows. Adding some that are soft to the touch in the rich merlots, persimmons and oranges of the fall season is a great way to make the bedroom cozier as the days grow shorter. In the fall, as temperatures drop, it's a nice way to bring a sense of retreat to the room.
3. Plaid
Designer Tobi Fairley encourages the use of timeless plaid, which is back in style in a big way this fall. Plaid is a pattern which filled the runways for fall, and many view it as synonymous with the fall season. Try adding plaid bedspreads, or a hint of plaid ribbon on some accent pillows. Using tan, brown, and rust colored plaid will give the room a retro look, which never seems to fade in popularity.
4. Linens in Fall Colors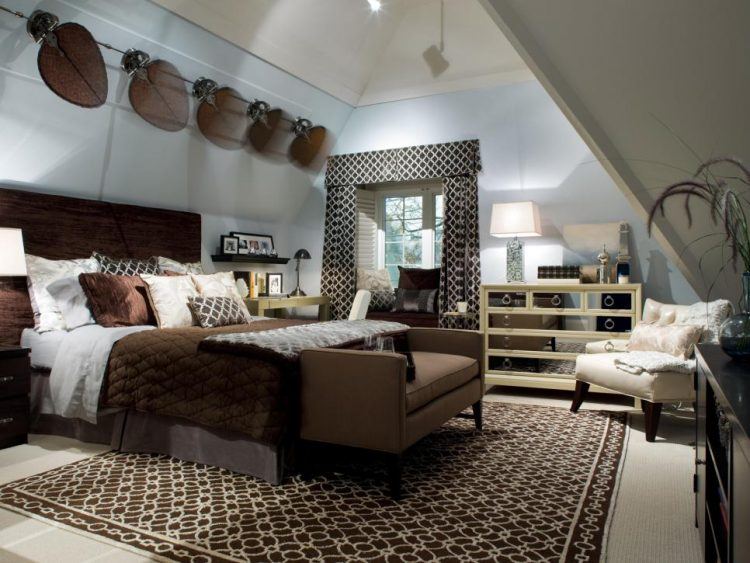 Candice Olsen, designer extraordinaire, changes out lightweight linens from the summertime for heavier linens in colors of brown, pumpkin, rust and gold. Adding an extra blanket or warm throw at the foot of the bed makes it available if the night turns chilly. Changing decorative pillow shams from summer to fall colors of deep greens, oranges and yellows and tucking them next to the headboard is a great way to announce autumn's arrival.
5. The Curated Look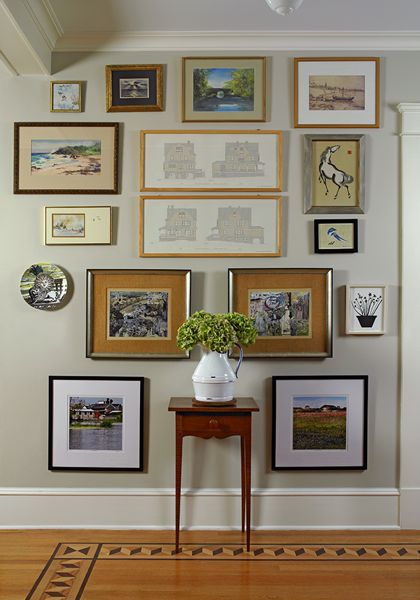 Lynn Byrne of Décor Arts Now views the curated look as fall's biggest trend. The idea is that you display the things you love to collect. If your collection happens to be quirky, so much the better. A lot of whimsy is found in bedrooms which have made special spaces to enjoy favorite things. The only thing required is a place. A treasured collection of fall leaves preserved from previous years of "leaf peeping" can be placed on shelves, or displayed on a table in a crystal bowl so that the muted colors reflect with the light. Baskets filled with orange, rust, yellow and deep green socks can be tucked on a chest of drawers ready to wear. Vintage toys, ceramic pumpkins, or you name it, can decorate bedroom window ledges. It's a very personalized way to decorate for the fall.
6. Distinct Design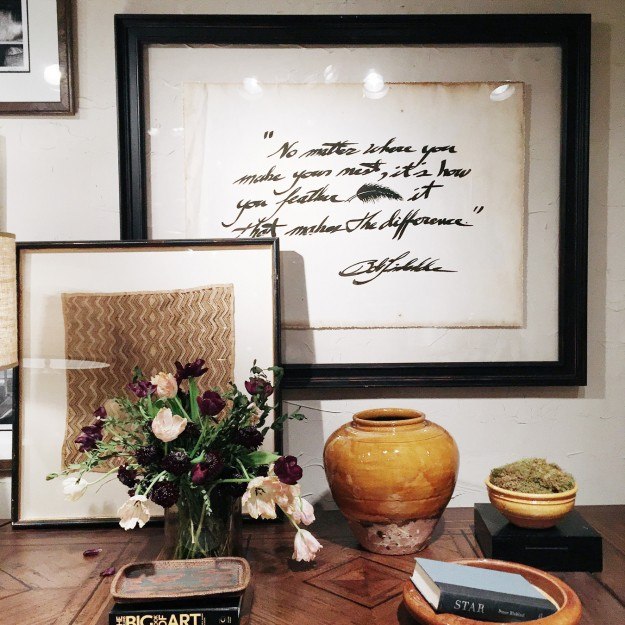 Designer Nyla Free sees distinct design as one emerging fall trend that people are embracing readily. The idea is to let each room tell a story about the owner's life. In the autumn bedroom, that can translate to adding artwork created in a fall color palette or depicting falling leaves, feathers or anything of nature, ceramic bowls glazed with rich reds and oranges, or flower vases in amber glass. A tray of amber glassware or hand painted china can bring a hint of fall and provide for cozy refreshment. The accent items selected could be from the owner's travels, places they lived in the past, or pieces by their favorite artists.
7. High Contrast Colors
Traci Zeller, sees fall design trends as strongly moving toward clean, bright and clear colors contrasted with darks or black. An excellent way to accent with bright colors could mean bringing a bowl of oranges into a bedroom with ebony furnishings. Another easy accent is to hang an assortment of brightly colored and patterned scarves on a hall tree or fold them jauntily into a basket. A great option is to fill an apothecary jar with deep red autumn leaves or warm colored nuts in their shells.
8. Lacquered Trays
These are popular finds at vintage stores, or if lucky, by "shopping at home". Some are brightly painted, while others are warm wood tones varnished to a high sheen. Filling the trays with amber glass decanters of sherry or other liquor and adding some glasses is a very refined way to enjoy a relaxing moment in the master bedroom. The beverage filled tray serves a purpose, and can also be part of a composed scene on a dresser top or side table when paired with a framed miniature painting or favorite photo.
9. Textural Pieces Made by Hand
Designer and blogger Jennifer Mehditash of Dec-a-Porter sees a surge in hand made accent pieces such as hammered wood sculptures, hand-carved wood, and ceramic and glass pieces. She recommends displaying artisan crafted items such as occasional tables, lamps and art objects within the context of a warm fall color palette. These items work best when neutral, providing a contemporary take on accent décor for the autumn season.
10. Americana and Vintage Accessories
Designer Lori Dennis believes that some of the best new fall accents are vintage pieces with Americana flair, displayed in a predominantly neutral colored bedroom. Milky white vases filled with rust, orange, persimmon and yellow mums or sunflowers literally brighten the bedroom space. These are simple, yet elegant additions which don't require and extensive redecorating project. A cluster of white bowls filled with gourds, dried corn cobs or colorful fall leaves also makes a natural arrangement for fall.