A large garage door set up usually eats up close to 20% of home's front look. This reliable component can be opened manually or by the aid of a remote control. They are frequently large enough to accommodate vehicles of particular sizes, can be made from wood, fiberglass or metal while being insulated to reduce heat loss to the environment. Due to the advancement in technology, nowadays, the garage doors are made of a single panel that rolls up back across the ceiling. For larger doors, there are a number of roller wheels above and below the door, to aid in movement with minimum human effort. There are different portal options available in different parts in the world. They include;
Swing up Doors– Known for their distinctive look in homes, they are an excellent choice if you do not want to stuff up things on your home's ceiling. It swings up as it has a number of overhead hinges on its edges help the doorway attain a fully open position. The swing up arc of the hatch way must be calculated correctly, when designing the garage.
Roll Up Doors– Normally, this doors are designed from a number of slats, made from wood, plastic or metal that slide or roll up to a barrel. The mechanism may require electric power from a motor in order to roll up the tracks up. The good about this type of entry is that they offer fast access to the garage.
Side Sliding Doors– Usually constructed from lightweight steel, aluminum or wood, they are probably one of the oldest type of door. It slides all the way to the side, curling around the wall on the garage's hedge with the help of an installed remote control. There are also bi-parting doors, where two doors slide to the sides in opposite directions. They are an excellent choice of doors when it comes to garages with limited headroom.
Side Hinged Doors– This type of opening offers one of the simplest and practical designs, opening in both large and small garages. One leaf of the par can only be used for bikes, motorcycles, tumble driers or lawn mowers that do not occupy much of the room in the garage. In addition, it leaves much of the ceiling room free.
Modern Trends in Garage Doorways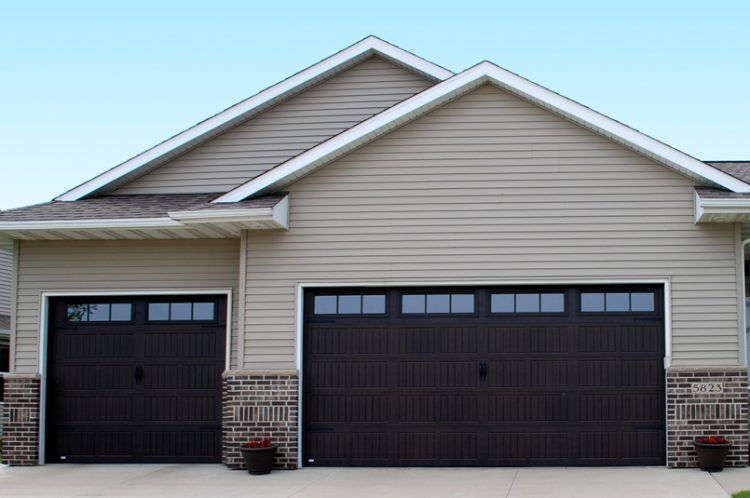 While strong doors offer the much required durability, they can be customized in order to add value and appeal to a home. Today, shatterproof glass panels form the top row of these doors and invite sunlight to the room. Other doors have frosted plastic that make the entire homestead look more appealing.
Another trend is the incorporation of rollers on the doors. This helps in either rolling the doors up or sideways, hence saving time used in opening the doors. The rollers use remote control mechanism that works hand in hand with electric energy from motors.
Last but not least, the gates use insulation and energy saving serving features. This prevents over freezing or overheating in such rooms. Although they are not recommended for use under the federal Energy Star program, these doors can be used in garages that are free from lawn chemicals or vehicles. This is because, insulated doors may prevent dangerous fumes from getting out from poorly ventilated garage rooms.
Top Garage Gate Makers
Clopay Building Products– Headquartered in Ohio, this firm produces beautiful and high quality carport doors under the following lines; Clopay Wood Collection, Value Series Steel Doors and the Avante Collection.
A-1 Overhead Door Inc.- Based in Fitchburg, MA, this firm is known for its Garaga brand of barn door, that have undergone multiple testings and efficient manufacturing processes to offer the much needed durability. This firm also offers gate installation services.
Raynor Garage Doors– Located in Dixon, Illinois, this firm is among the pioneers of modern day residential and commercial carport doors in the following brands; Advantage Series, Distinctions Series and Wind Load Systems.
Wayner Dalton Garage Doors– Based in Ohio, this company is staunchly commitment to developing innovative products under its Classic Steel Barn Gate Collection designed with extra options for windows and customizable metalwork.
Buying Guide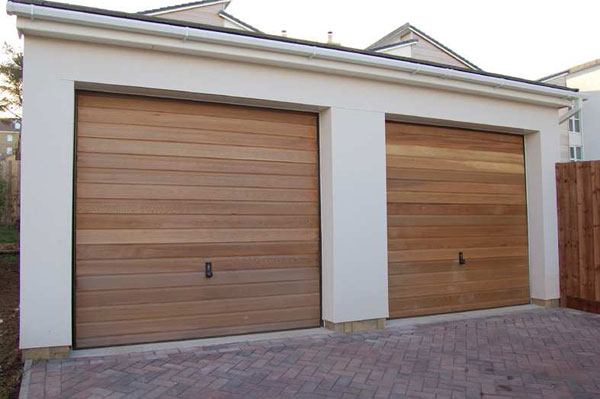 Material– Wood is readily available and offers natural beauty and easy customization. However, it requires much care in order to last long. Steel doors are strong, cheap and low require low maintenance. Modern day state-of-the-art steel barn doors look like wood. But it can dent easily and it can be difficult to fix this. Fiberglass carport doors use aluminum frames with fiberglass sections making them lightweight, translucent and resistant to the effects of salt air. Their downside is that they are not popular as they are poor insulators, yellows with age and break relatively easily in cold areas.
Features– Barn doors can be high-tech; excellent insulation with high quality material and exterior finishes. Non-wood doors have realistic wood grain surfaces. Carriage-house doors offer a classic look. Aluminum doors have opaque hard to beat glass panels.
Price– The price of a given gate is dependent on many factors; material, features and if there are after sale services like installation. Buyers can beat the price by figuring exactly what features they want. It is wise to have at least three brands; landing the best means that you got a solid return on your investment when you install a new car stall door.
Manufacturer– The best way to shop for doors is to visit the company. If possible, visit the firm's website to check the design tools offered, then schedule an in-store appointment so you can see samples first-hand. Some carport gate firms have showrooms so you may not be required to physically visit the plant. Have basic measurements of your garage's door. Consider firms that offer financing options. The best way to land a reputable dealers is to get a number of recommendations from family and friends. Also consider the company's experience in the industry or the length of time the firm has been in existence or in the industry. Reputable firms have unquestionable skills and quality materials. Gather a number of estimates from two or three firms.