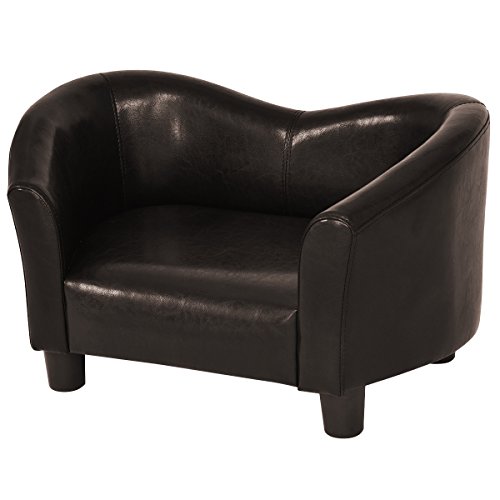 If you have a dog, there's a pretty good chance you're slightly obsessed with him/her. Although dogs aren't human, they can easily become as much a part of your family as any one else. With that being said, keeping your dog comfortable is important. What better way to keep your pooch feeling nice and relaxed than with a nice dog chair. Designed specifically for your pet, dog chairs come in a wide range of styles and designs. This ensures that you'll be able to find something that is not only perfect for your pet, but perfect for your style as well. See this 10 awesome dog chairs to keep your pet comfy.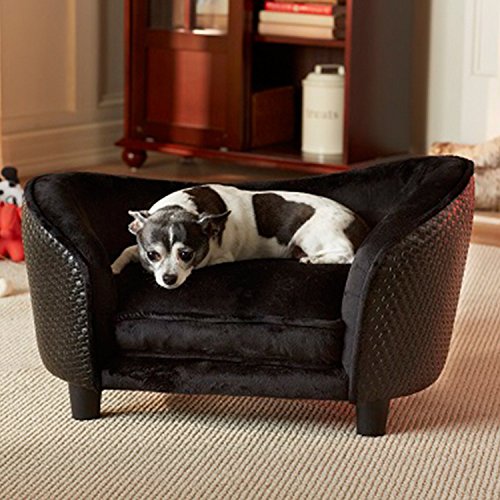 Who says dogs don't deserve to lounge in style? Not only does this plush bed have a comfortable build, but it's also stylish and can fit in with your other furniture items.
Made of fine faux leather, this little lounger is the perfect place for your dog to sit and hangout after a long day of playing.
This snazzy Adirondack style chair will give your dog his/her own place to chill without being an eyesore in your home.
A smooth brown design gives this item a mature and sophisticated look that will please your taste while also pleasing your dog.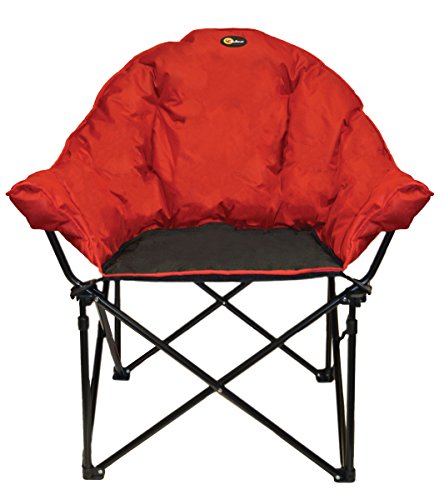 Do you like enjoying outdoor events with your pup? If so, this bucket chair will definitely come in handy.
Designed to be used for sitting or sleeping, this pet pod is a casual and comfortable item that your pet will enjoy.
Capable of fitting pets up to 30 pounds, this item is ideal for small to medium-sized dogs. a removable cushion and cover also makes this item easy to wash and maintain.
Does your pet need a booster seat while riding in the car? This item ensures that your pet will be safe and comfortable during car rides.
Great for indoor or outdoor use, this pet bed/chair was designed to keep your pet cool while they relax.
Made with a slightly lifted design, this pet chair/sofa is made to hold a dog up to 50 pounds. A faux leather trim and plush cushion also allow this bed to provide the ultimate level of comfort.