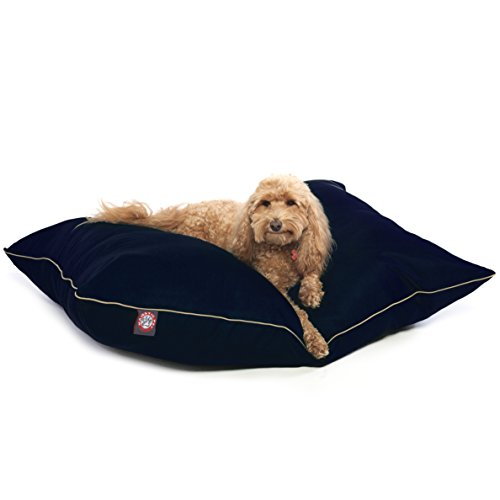 If you're a proud pet parent, you know how important it is for your pet to have a comfortable place to sleep. However, for lots of people, having their pet sleep in the bed with them isn't the most ideal situation. With that being said, dog bed pillows are the perfect item for pups who love to lounge around the house but need to stay off the furniture. Dog pet pillows are comfortable and spacious and can be easy to store away when they aren't in use. Why not treat your pet with a nice bed to call his/her own? Here are 10 dog bed pillows for your family pet.
This simple dog pillow comes in small-xx large and is capable of accommodating a wide range of breeds and sizes.
Not only will this pillow keep your dog comfortable, but it was also designed to keep your pet warm while he/she relaxes.
Could your dog use a little extra support? These orthopedic dog bed pillow provides "ultimate support and comfort" thanks to a luxurious foam design.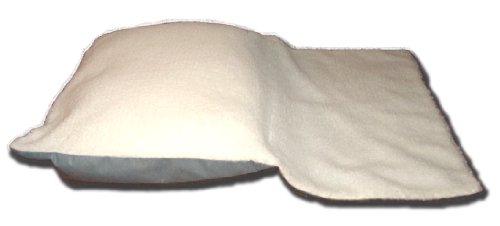 Separation anxiety can be a problem for both pets and their owners. This bed was to help combat that anxiety by retaining the owner's scent.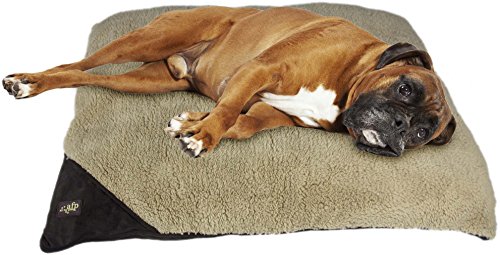 Made from lambswool, this beautiful pet pillow is the perfect place for your pet to lounge and stay warm.
Durable and waterproof, this memory foam dog bed pillow was built to last while also making your pet feel refreshed and relaxed.
Keeping this item clean will be a breeze thanks to a removable washable cover that can go in your washing machine.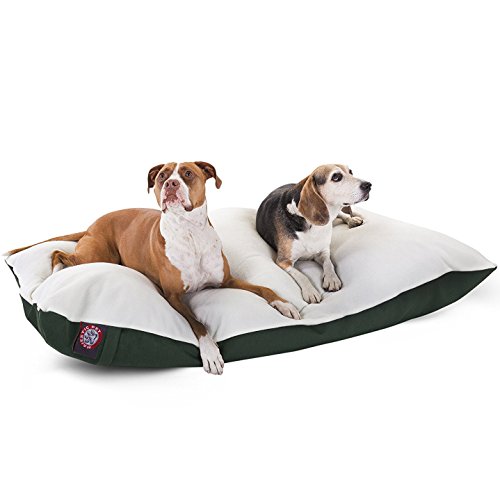 If you have two dogs who love to snuggle together, you'll definitely want to consider this item. An extra-large design means that this bed can hold two small dogs at once.
This handmade, high-quality pet pillow "comes with breathable waterproof internal cover to secure the stuffing and a tough ballistic nylon fabric external cover".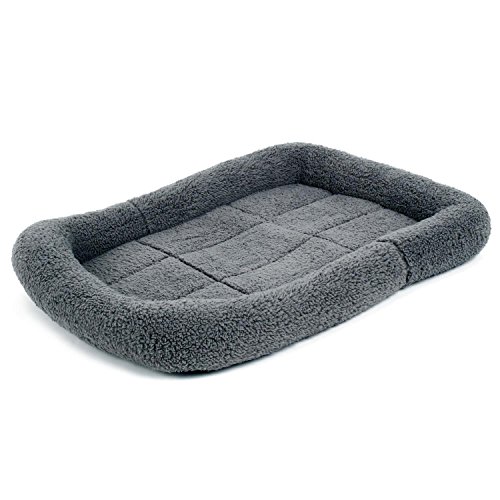 This item has a versatile design that will keep your pet warm in the winter and cool during the summer.