One of the most important appliances you find in any kitchen is usually the refrigerator. Gone are the days when these appliances were thought of as just being boxy and occupying space in the kitchen, technology has completely redefined the refrigerator a and what it is capable of doing. These days, it comes in different options in terms of style, color and design. These all come in a wide variety of features all aimed at getting you're your kitchen transformed into an attractive base.
With these re-inventions, a new and daunting reality sets in and that is finding the right one for your space; one that perfectly meets your needs and budget. Below are five different types of refrigerators worth considering.
Top Freezer Refrigerator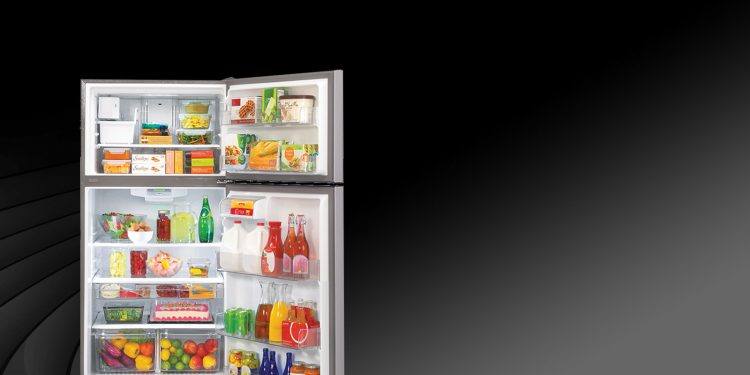 This is the most popular type of refrigerator. This is basically because amongst the others, it is the most budget friendly. This is the configuration of refrigerators most of us grew up with. As implied in its name, it comes with a freezer compartment located at its top, while the fresh food compartment which claims a third of it comes below. This is priced between $400 – $2,000
Pros:
It comes in an affordable price
Its featured style is usually rich
Its design is simple
Cons:
Its configuration is not flexible
Accessibility to the back of the freezer is limited, especially by children and also shorter adults
For close to fully swing open, a lot of space will be required
Bottom Freezer Refrigerator
This is simply an inversion of the above mentioned traditional type of refrigerator – top freezer. This is to say that instead of its freezer compartment being at the top, it is now at the bottom (the floor level), while the fresh foods compartment is at the top. With this type of refrigerator, the freezer compartment can come in the form of a swinging door or a like a drawer. This is priced between $850 – $2,400
Pros:
The price is quite economical
Access to the fresh food compartment is easy
Cons:
Configuration is also not really flexible
Access to fresh foods compartment (the higher area) is quite inconvenient, especially for the swinging door form
For doors to fully swing, much space maybe required
Side by side Refrigerator
This is a type of refrigerator that is made with a fridge on one side and a freezer on the other side (parallel to one another). For some refrigerators the width of the two compartments are equal, while some prefer allocation more to the fridge (fresh foods compartment). This automatically means that the shelves for these compartments will be narrow. And as such may not be able to accommodate large items. This type of refrigerator tends to exhibit ore features compared to the top and bottom freezers. This is priced between $750 – $3900
Pros:
Access to the freezer and fresh foods compartment is more convenient.
The capacity of the freezer is for this case abundant
This is suitable for kitchen with less space or with the gallery style
Cons:
May not be able to accommodate large items due to its narrow compartment
Fresh foods items to be accommodated compared to the top and bottom freezer type is so less
The cost for a side by side refrigerator is on the high side
French Door Refrigerator
This type of refrigerator combines the features of both the bottom freezer and side by side freezer. The fresh foods compartment is usually up with two doors and the freezer compartment is below (at the floor level). The freezer compartment can also come in two drawers form. This type of refrigerator has really gotten popular in recent time and as such is in high demand. This refrigerator is priced between $1,200 – $3,500.
Pros:
Its design is so aesthetic and functional
Can hold a variety of items
Installations are flexible as a result of it narrow doors
Variable zones for cooling and this makes for maximum freshness of food items
Configuration is highly flexible
Cons:
Not-budget friendly which is clearly obvious from its great looks ad design
Compact refrigerator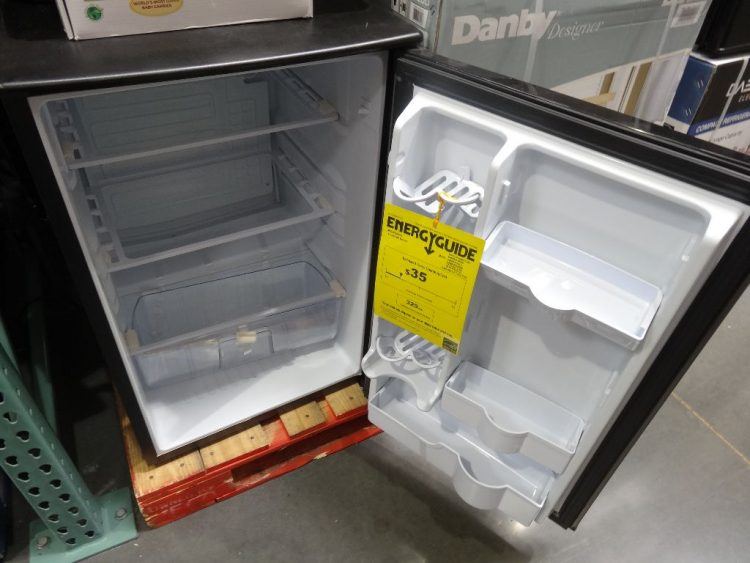 This is yet another traditional refrigerator and is mostly found in dorm rooms. They are usually used in spaces where it is impractical to introduce a regular sized refrigerator. Other than dorms, other places they can be used are: hotels, offices, apartments, compact flat motels and so on. This is one refrigerator that not only functioning in the capacity of cooling food but also heating them up. This refrigerator is priced between $110 – $1,500.
Pro:
It comes with options of shelves inside its compartment
Its features a frost free compartment
It is ideal for locations without much space
Cons:
This type of refrigerator usually features little or no capacity for freezer
What to Consider When Making Your Choice of a Refrigerator
Size: This is an important consideration to make. The various types of refrigerators come with various capacities for both the freezers and fresh foods compartments. If you are the type that likes storing up lots of items and large ones, you should not be considering the side by side type.
Your Space: Another point to consider is how spacious your home is. For a dorm room, you should be considering the compactor the side by side refrigerator type, on the other hand, large space, you can go for top or bottom freezer.
Convenience for kids: It is already obvious that the best option of a refrigerator to go for is still the compact type. Other options could be the side by side or French door.
Budget: No body to purchase a refrigerator and at the end is unable to stuff it with items. You want to one that would not put much pressure on pocket.
It is no doubt that for every household, there is a certain configuration that is most suited to them. To make maximum use of your refrigerator, it is important to take some time out and make the above listed considerations: This is because, in the end, what you really want is the right fridge for you; one that meets your needs.