Wall clocks can do much more than just display the time. A clock can also act as a decoration, especially if you have some unused wall space in your home that you've been dying to fill. One of the best things about clocks is that can work well in every single room in your home. On top of that, clocks are something you can never really have to many of. No matter what size of your wall, a clock could be the perfect piece to add. If the typical forms of wall decor just don't interest you, a wall clock could be a great option for you. Here are 10 decorative wall clocks for your home.
A unique and colorful design will make this wall clock the focal point of your room by adding a touch of charm to your space.
This beautiful classic style clock features large roman numerals and an elegant design that will fit nicely in any space.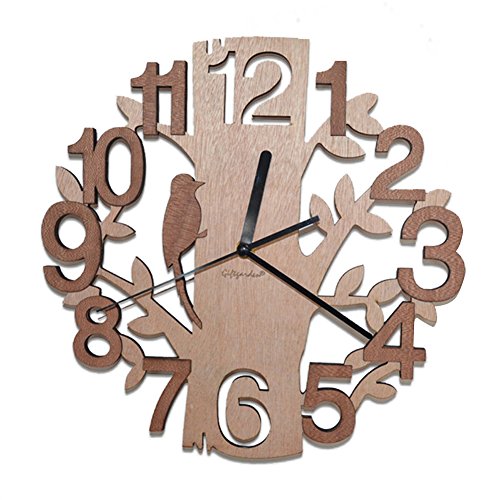 This decorative wall clock has a tree and bird inspired design that is made from wood. Quartz movement also ensures that this item will provide you with accurate time.
Lovers of rustic design will definitely appreciate this large wooden clock has an open face design and can be hung on your wall with no frame.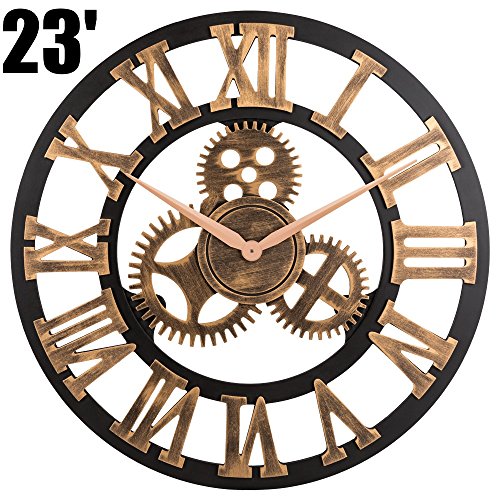 A large design makes visibility easier than ever, and a silent operation means that this clock won't produce any ticking sounds.
This clock features a sleek and modern design that will look great on your wall. Non-ticking quartz also guarantees that the clock will operate in silence.
Deviating from the traditional round design, this clock utilizes a cool square shape on a beautiful copper background.
This item was made from metal which ensures lasting durability and easy maintenance. Thin steel hands also help make sure the clock keeps accurate time.
Looking for a unique clock that is sure to turn heads? This metal windmill clock is sure to grab people's attention as soon as they enter the room.
Something as simple as an empty wall can make an entire room feel incomplete. Decorative wall clocks such as this one can be a great way to eliminate that feeling.