Boise, Idaho was named after a river referred to ""La rivière boisée" by French-Canadian fur trappers. How amazing is a city that is so proud of its produce that they drop a potato, not a glitter ball, from the town center on New Year's Eve? They have their own iconic traditions and some folks in Boise do live in their Own Private Idaho. It is the home of folks who love the TV show Breaking Bad, yet have a distaste for the band Nickelback.
With all of their odd quirks, and the fact that its one of the few places in the United States where salaries are going up, there's bound to be no end of e-commerce going on in Boise. Fans of the strange and amazing are bound to check in on Craigslist to do some odd advertising. There's more than potatoes on offer if you did deep in the Boise Craigslist marketplace.
Here are some of the best postings from Craigslist Boise that reflect much that is wild and wonderful in the "Adventure" state:
PBS Approved?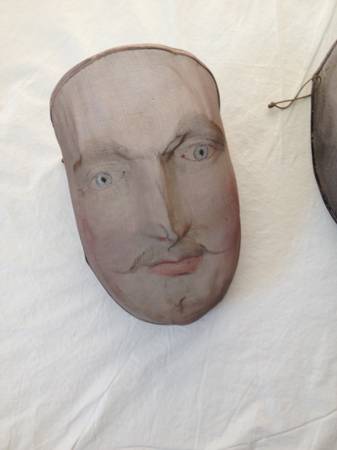 This poster has some very Unique-Vintage/ old weird masks – $75, https://boise.craigslist.org/atq/5672055498.html. The seller promises that the masks, that are from the 1800s and made of copper screen mesh are "Antiques Road Show authenticated". The craziest part of the ad are the pictures, which instead of masks look all too much like human faces, one with a hole in its cheek.
Free Bugs

If you live in an apartment without cockroaches and you want some, this poster from 2008 listed on The Best of Craigslist Boise, simply titled Cockroaches, http://www.craigslist.org/about/best/boi/1216927732.html, may have what you seek. The free roaches named "Mingus, Dinky, Cleopatra, and Prickly Pete) are house trained and need nothing more than some rotting garbage and an occasional scratch behind the antennae. Rehoming fee of $15 each or $50 for all four, as I would like to see them all stay together."
Fluffy Stuff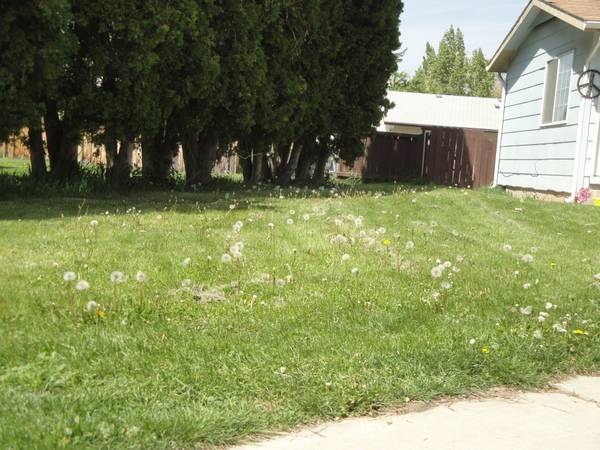 Another gem from The Best of Craigslist Boise is titled "Wishes". They are free which is fair enough. All you have to do is go to a creepy yard filled with dried up dandelions. The ad does give fair warning that these are "Free Wishes, Make them count!" http://www.craigslist.org/about/best/boi/4449773178.html
Precious Pen
You think that rollerball that comes in a two pack from Walmart isn't a treasure? Check out this ad, Precise V5 Liquid Ink Rollerball Pen, http://www.craigslist.org/about/best/boi/963277298.html, that is going for just $.50! The seller thinks that's a good deal as "The pen originally came in a two pack, however, it's mate was put through my washer and dryer resulting in ink all over my clothes, thus I get rid of this pen as I consider it bad luck. Additionally, with the way our economy is going with the recession, .50 can buy me 3 packs of Ramen Noodles." It was listed under the "Computer" heading. This ad was voted to have a place on The Best of Craigslist Boise as one of the classically crazy items that went up for sale.
Table Tapping?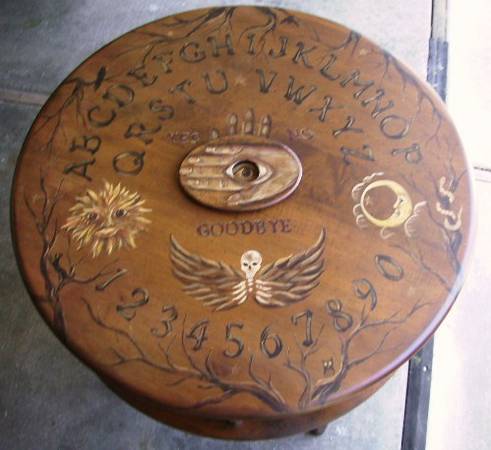 If you want your very own Haunted ouija board table, https://boise.craigslist.org/atq/5684471663.html, for only $500, this piece is for you. The poster claims that with this ornate table, you can "Communicate with souls past on and entities from beyond. One a kind piece. Don't buy this if you are afraid of things that go bump in the night." Better than just a board, the buyer of this item will be able to use their wine glass as a planchette and talk to spirits on demand.
Sneaking It In
This post for items for sale seems ordinary enough, Moving Sale–July 9-10, https://boise.craigslist.org/gms/5669141280.html. The ad does not have a photo; however, there is a comprehensive list of items: Dishes, home decor, clothing (adult woman and female teenage) pool toys, creepy crawly thing, twin bed, love seat, crib/toddler/adult conversion bed. Home interiors decor, candle stands, lamps, small garage heaters, flower pots. Costume jewelry.camping/folding chairs, patio furniture, office chairs." One has to wonder what this "creepy crawly thing" is and if you will meet it if you attend the sale.
A Kick in the Head
This gig seems simple enough, Need 4-H teens to do basic farm work and show prep for goats, https://boise.craigslist.org/lbg/5693640677.html. The poster says, "I need goats bathed and clipped." The photo shows the back end of these two adorable animals and they appear to be nuzzling. Whoever answers the ad should find out if these goats take well to strangers as the poster listed that compensation "Depends on job length and difficulty."
Brainy Weirdos Wanted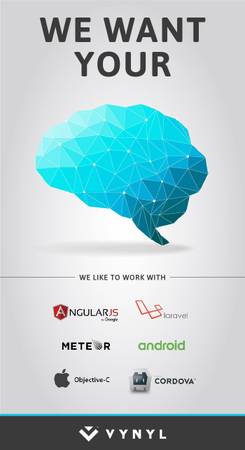 The title of this ad, Sr Magento Developer, https://boise.craigslist.org/sof/5700659033.html, features a photo saying "We Want Your" accompanied by an outline of a brain filled with shades of blue shingle-like shapes. This is advertised to be a truly a great opportunity as you get to "work with people as cool and weird as you are!-Our break room is stacked with energy drinks, Frappuccinos, fruit juices, and fancy beers."