To most children, their bedroom is the entire world. It's the place where they go to play, enjoy alone time, and of course, sleep. For that reason, making sure your children's bedroom is as comfortable as possible is a major key. What could be more comfortable than a cool kids' sofa? Designed with kids in mind, these sofas can come in a wide range and may even include some of your kid's favorite TV/film characters. If you're looking for the perfect piece of furniture to complete your kid's bedroom, a little sofa might be exactly what you need. Here are 10 of the coolest kids' sofas you've ever seen.
Is your child a Disney fan? If so, he/she will definitely enjoy this Disney Pixar inspired sofa that was also designed to flip open.
Just because a sofa was designed for kids doesn't mean that it has to be full of bright colors and designs. If you're looking for a simpler design, this item could be exactly what you need.
Kids' sofas can be fun and imaginative – two qualities all children love. Boasting an adorable strawberry design, this sofa will give your kid(s) a nice place to relax while also piquing their interesting with a fun look.
Pieces of furniture that can serve more than one function are always nice to have. This is especially true for children's spaces. This item is not just a sofa, but can also be converted into a sleeper chair/recliner.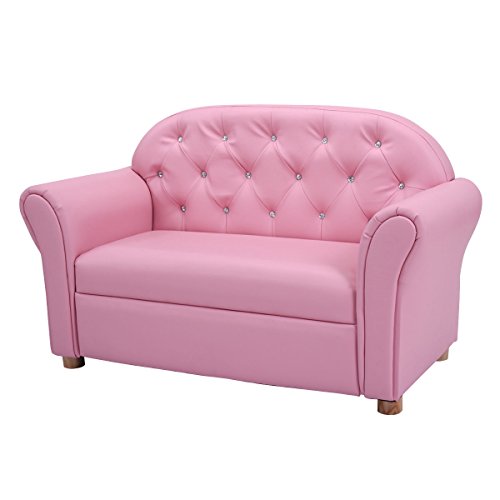 Does your child already have a mature sense of style? If so, he/she is sure to enjoy this beautiful kids' sofa modeled after a piece of adult furniture.
Peppa Pig is one of the hottest cartoons out right now, so its easy to see why this sofa would be a hit. But on top of being cute, this sofa is also comfortable.
"Upholstered with 100% organic cotton," this tiny sofa has a strong wooden frame that is durable and strong.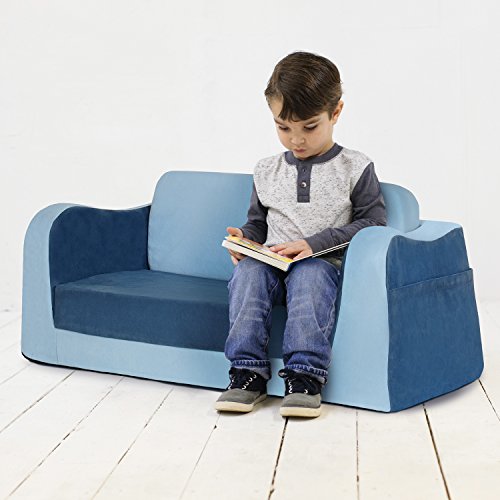 This sofa provides the perfect place for your child to catch up on a good book or simply hang out. Two pockets on the side also provide additional storage space for small items.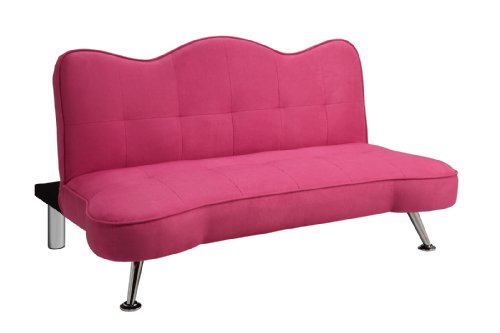 Kids' sofas can be just as high quality as their adult counterparts and this microfiber sofa is proof. Sturdy and easy to clean, this sofa will be able to keep up with kids' busy lives.
Bright, colorful, and comfortable this sofa for kids will add a nice touch to a bedroom or play area.