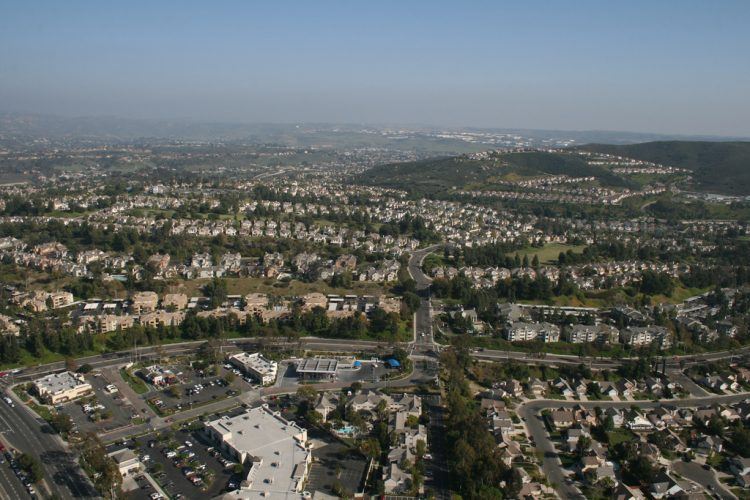 Carmel Mountain, San Diego in California is a neighborhood to keep your eye on. It is quickly becoming one of the most appealing communities in the area. The statistics that we've seen are fairly impressive with living conditions being far above many other nearby neighborhoods. From all appearances it looks like one of the most up and coming neighborhoods in the United States. Here are the reasons why we believe this to be the case.
Overview of the community
Carmel Mountain, also known as Carmel Mountain Ranch is a neighborhood of more than twelve thousand residents. The area is bustling with activity and business is thriving. With a host of amenities and shopping opportunities, jobs are also plentiful.
History
Carmel Mountain is a recent development in the San Diego area. The land which the community sits of was a part of an 1820s land grant from Mexico. It started out as a group of ranches in the eighteen hundreds. As time passed, the ranches were passed down through generations of family members until they were eventually sold and developers took an active interest in populating the area. It has since turned into a thriving suburb within San Diego that has is well known as a safe and comfortable place to live. The neighborhood is ranked #34 in the state and #2 in San Diego.
Cost of living
Carmel Mountain is a fairly affluent area with the cost of living being about sixteen percent higher than San
Diego and fifty eight percent above the national average. In turn, housing costs in this community are one hundred and sixty five percent higher than the national average. Although the state has a sales tax that is forty seven percent higher than the rest of the nation, some relief is found in its state income tax that is fifty five percent lower.
Employment statistics
The unemployment rate for Carmel Mountain is quite low at a mere 3.4 percent which is remarkable for any neighborhood. The median household income is $104,236 and per capita it is $46,744 annually, This is much higher than incomes for San Diego or state of California averages. Residents in Carmel Mountain average higher annual income levels and so any increases in cost of living are offset by the average wages earned. The unemployment statistics are very favorable for residents of this neighborhood.
Education
The statistics show that just over sixty percent of the residents of Carmel Mountain hold at least a bachelor's degree or higher and about ninety six percent of them have completed high school. The schools in the area are of high quality which adds to the attractiveness of the neighborhood with test scores which average twenty one percent higher than national averages.
Safety
This upscale community is considered to be one of the safest cities to live in the state of California. Residents have only a one in sixty six chance of becoming the victim of any type of crime. Its crime rate is forty seven percent lower than the rest of the nation and just over four crimes are committed daily for every one hundred thousand people. The statistics show that crime rates in nearby San Diego have also gone down by ten percent over the past year.
Housing costs
This neighborhood has a higher rent average that is over ninety percent higher than the national average with the median home price coming in at approximately $516,000. Just under sixty percent of the population of Carmel Mountain own their homes. Average rent prices are just over eighteen hundred per month. The average household size is about two percent higher than the national average which implies that most of the residents of this area have children.
Type of Housing
Housing in Carmel Mountain is fairly diversified. The community is made up of single family homes in the middle to upper middle class range; condominiums and apartments. There are quite a few gated communities and a total of approximately fifty three hundred housing options available. Some of the most breathtaking views of San Diego are available in Carmel Mountain.
Transportation
I-5 has a direct vein that runs through Carmel Mountain so freeway access is immediate. The majority of the neighborhood is situated on the eastern side of the freeway for the convenience of the residents. There are also park and ride transportation systems as well as bus lines which offer public transportation services. The most common mode of travel is by private car.
Amenities
Carmel Mountain is filled with amenities which are tailored towards the interests of the residents. The Carmel Mountain Ranch Golf club sits within the Double Tree Golf Resort and is a top rated course. There is an alternate choice for golfers in the Carmel Mountain Ranch Country Club which sits to the west of the community and provides options for playing and socializing.
The Sabre Springs Public Recreation Center features both outdoor and indoor basketball courts, picnic areas and picnic areas. There are also opportunities for younger children to play on little league teams with soccer, basketball and softball offerings.
The neighborhood also has a range of other amenities including twelve schools, two parks, two libraries and book resources, four entertainment venues, nine fitness centers and sixteen public transit options. In addition, there are fifteen outlets for groceries, twenty retail shopping businesses, twenty dining venues and seven coffee shops.
Final Thoughts
Carmel Mountain is definitely a neighborhood that is moving up on the social ladder. A high percentage of the housing is upscale and the neighborhoods feature high property values and residents with above average income levels. Low unemployment rates, thriving businesses, good schools and a safer environment combine to make this one of the most desired places to live in the San Diego area. Since Carmel Mountain is already ranked as the number two neighborhood in San Diego, there is only one spot to go for total domination. This is a neighborhood that we're watching as it is already inching towards the ultimate place as the most up and coming neighborhood in the United States.