Atlanta, the state capital of Georgia, has a lot to offer for both tourists and locals alike. You might not think about food straight away when you think of this southern city but, in many ways, Atlanta is the center of Southern cuisine and hospitality. It has an impressively diverse range of cuisines to offer. It is as easy to find Vietnamese and Japanese as it is southern fried chicken, barbecue food and pizza dishes. In the summer in Georgia the temperatures can rise to over 100 degrees and water can be scarce which you might think would limit the variety of crops that could be grown.
Nonetheless, Georgia farmers are able to provide a wide range of local foods which many Atlanta chefs make the most of. Risk taking chefs tend to locate themselves in the smaller urban neighborhoods of the city but they like to use local cuisine. However, fine local ingredients can be found across the city across a range of restaurants. When it comes to iconic dishes of the place, burgers have to be high up there on the list as does pizza dishes.
However, they don't feature really prominently on the list when it comes to the five best restaurants. Further, if you head to Buford Highway Corridor, you will find a range of different international cuisine restaurants. The food offering in Atlanta is always changing and as new foods and flavors come on the scene it is the customer who wins as they have more delicious ingredients and dishes to try.
This list takes a look at five of the best restaurants in Atlanta in 2016. Of course, as has been explained in this introduction, there is a much winder offering available in terms of cuisines and prices and so you are encouraged to search the internet and look around. In an ideal world you should stay in Atlanta for a while and try out the different restaurants one by one. For now though, we recommend that you head along to these five. You certainly will not be disappointed! The list counts down from five to one although in reality they are all really good places.
Fox Bros Bar-B-Q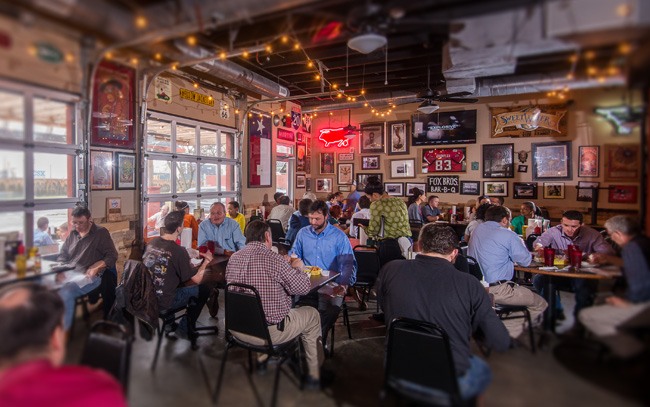 If you are looking for a good BBQ destination then really you do not have to look any further than Fox Bros. Many locals will tell you that this is probably the best place around when it comes to BBQ food. Located on De Kalb Avenue, this restaurant. The food is really delicious and the portion sizes will not leave you hungry! To start you could have chicken fried ribs or a bowl of brisket chili. Their sandwiches are amazing as are their main menu – especially the pulled pork or the 'everything plate' (pork, brisket, chicken ribs and wings). They hold regular events and it is worth checking their website out.
Bacchanalia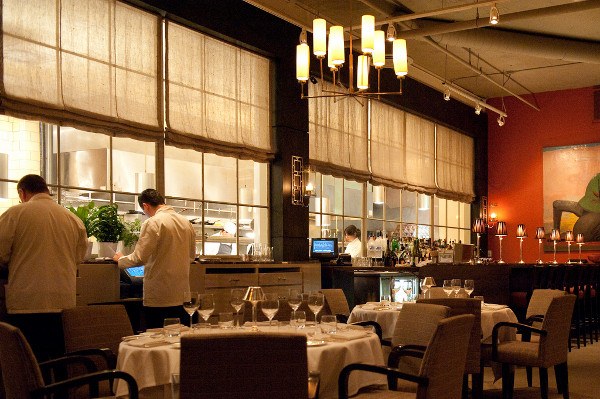 From one extreme to the other, Bacchanalia focuses on fine dining and French cookery. It is well worth booking a table for this evening restaurant as it can book up quickly. Most of the ingredients come from the chef owner's own farm and they are put together to create dishes that are both beautiful and delicious. The service is also fantastic. Confit foie gras, spiced figs and spiced Georgia peanut will all regularly appear om the menu. This place regularly gets 5 star reviews and will almost always appear on top 10 and top 5 lists when it comes to food in Georgia.
http://www.starprovisions.com/bacchanalia/
Antico Pizza
If you are looking for something a little bit more relaxed but also authentically Italian then you need not look any further than Antico pizza which is located on Hemphill Avenue. It has lots of good pizza options on its menu but reviews say that there is really nothing that beats the bubbly, scorched crust with traditional toppings. It is this crust that draws people. To add to the informal nature of the place, seating is group based and very informal and there are also no drinks on offer but it is bring your own booze. Next door to the restaurant there is a gelateria and Chicken Amalfatino is just next door, both run by the owners meaning that this part of town has rather become like a 'little Italy'. This place is a must go to place if you are into Italian food.
The Optimist
This is just one of chef Ford Fry's restaurant collection but it is arguably his best. It is focused fully on seafood and even has a fresh oyster bar. If you are in to your fish therefore this is a must go to place. Located on Howell Mill Road in downtown Atlanta, this place is always packed and so it is worth giving them a call before you head out to book a table. Its 'pot luck' garlic bread is famous and is certainly worth a try. The restaurant also has a bar which serves wonderful cocktails which also draws many people. The Optimist uses the best ingredients and puts them together in wonderful ways. With good service on top, this is a winning combination. Certainly worth a visit if you in Atlanta.
http://theoptimistrestaurant.com/
Holeman and Finch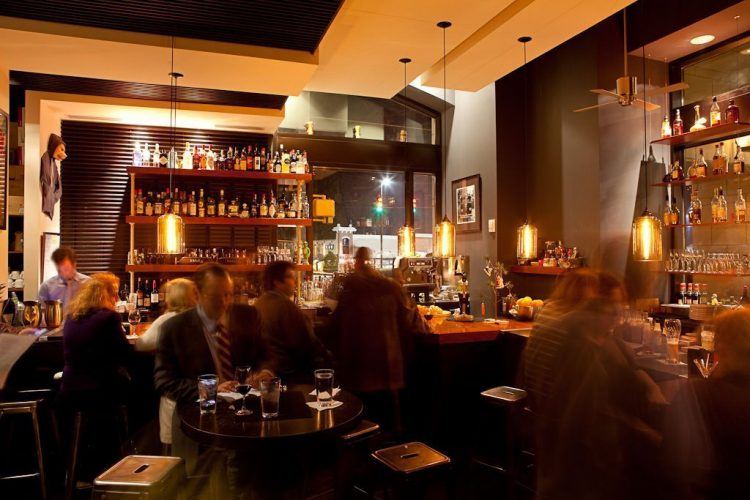 Top of the list has to be Holeman and Finch, one of Atlanta's most famous restaurants. The 10pm fresh ground burger (you have to be there at 10pm when the bell goes) is an Atlanta 'must do' experience on the bucket list of many Atlanta residents. All of their dishes have a wonderful southern twist although they also have European flavors and ingredients such as quail. Relaxed but with great food, this has to be on your list. It receives fantastic reviews and seems to be going from strength to strength.