When you think of Buffalo, you naturally think of snowstorms, spicy wings, and football. According to Time Magazine, Buffalo Wings were first served in 1964, at a family-owned restaurant called the Anchor Bar. Teressa Bellissimo was the genius who cooked up that special sauce and served them with blue cheese and celery, as that is what she had in store at the restaurant that she thought might go well with her creation. It's Buffalo residents who think outside of the box like Ms. Bellissimo who have helped make Buffalo great. When folks are not too busy scraping ice off of their windshields, eating hot wings, and watching football, Buffalonians are likely to be buying, selling, trading, and hiring on Craigslist, the ultimate online marketplace for all that is wacky and wonderful.
Craiglist compiles the best ads of each region in a searchable database. These postings live on in memorial long after the item or even the person that posted it is not longer available. Here are the top ten intriguing ads posted on the Best of Craigslist Buffalo:
1. Impatient for Inheritance?

This post, STOP Waiting for Grandma to Die! 1987 Oldsmobile Cutlass Sierra, http://www.craigslist.org/about/best/buf/1984556046.html?lang=en&cc=us, has more than just a weird title going for it–the rest of the ad is pretty odd too. The car is owned by grandma, and "Old people LOVE to go to the cemetery. It is believed that this car traveled as far as West Seneca for a funeral once." It's in great shape as, "Grandma is NOT A SMOKER, and had no friends that smoked. Lets be honest here, most of her friends are dead anyways," Of course, since it's Buffalo, "FREE SNOWBRUSH WITH PURCHASE."
2. Hipster Kitty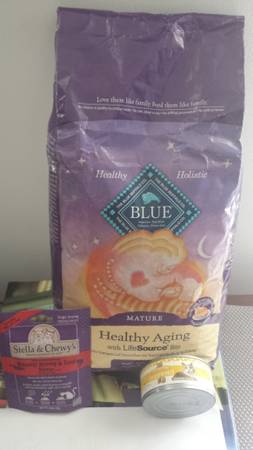 This Free Item poster is very upset that My cat will not eat hipster cat food, http://www.craigslist.org/about/best/nyc/4428994519.html?lang=en&cc=us. The author says that "Apparently this food is too hipster for her, unless I suppose she thinks it's cool to refuse to eat it,
and in that case would make her too hipster for the food." Despite all of the complaints about the kitty, it's the food, not the cat, that's up for grabs.
3. Travel Companion
This hiker is looking for a donkey with a particular name, Wanted: Mule named Sal, http://www.craigslist.org/about/best/rcs/3661816182.html?lang=en&cc=us. The poster wants a mule to travel with him" to Buffalo on the Erie Canal" The mule "Must be a good ol' worker and a great ol' pal." There is a photo of what is presumably the poster, with another pack mule. Perhaps Sal got tired and needs a replacement?
4. Cycle of Death

Who wouldn't want a bicycle that will kill you? In this ad, Fixed Gear Death Trap, http://www.craigslist.org/about/best/sfo/608546617.html?lang=en&cc=us, the poster is upfront and honest in saying that "The condition of the bike is, of course, questionable", and "This bike is what my brother affectionately refers to as a 'time bomb.'" He bought it for $80 but will let it go for $350, as he thinks "it's only fair."
5. Creepy Attachment
This poster loved his Jealous, controlling 300gb high-speed USB 2.0 hard disk, http://www.craigslist.org/about/best/sfo/1498137500.html?lang=en&cc=us, however, in 2009, he upgraded, so he was basically cheating on her, in his mind, and he knew the old drive had to go, but "Every time I thought about it, I'd remember all the good times we had – and more importantly, my data, which it jealously guarded." The breakup has been hard on the poster who, " spent a full two weeks sweet-talking. I put her back in a prominent position on my desk, letting the other disks know who was my favorite. We wined and dined, and I showered her with chocolate and roses. One evening, after a particularly romantic night out at Ruth's Chris, I politely asked for access to my files." Once he had his data, she was a goner.
6. Bar Fight Sensai

"Are you a casual drunk to full blown alcoholic? Is your mouth often writing checks your fists can't cash?", this ad, Drunk Dojo, http://www.craigslist.org/about/best/phx/1164655647.html?lang=en&cc=us, asks. If so, you need some instruction on how to fight dirty with moves like, "Using wing sauce as a weapon-Breaking a beer bottle without slicing and dicing your hands- Accurate projectile vomiting- Flicking a lit cigarette into someone's face " Master O'Reilly only charges "$50 a week + a 12 pack per class.".
7, Teaching You a Lesson!
This poster has a Rare Books Library – 1535 to 1940, http://www.craigslist.org/about/best/sfo/1166444710.html?lang=en&cc=us for sale. The ad text is rather rambling but the gist of it includes advice gems such as "In place of Big Bird, Barney and the Cookie monster – they warned of dire consequences if the nation ever stopped observing the Sabbath with proper reverence; stories stressing the mutual obligations between young and old, rich and poor;" and that these books "taught primarily the importance of…. PATRIOTISM, PARENTAL RESPECT, CLEANLINESS, INDUSTRY and…SHAME (a term drummed out during the 1960's and 70's)".
8. Deadbeat Contractor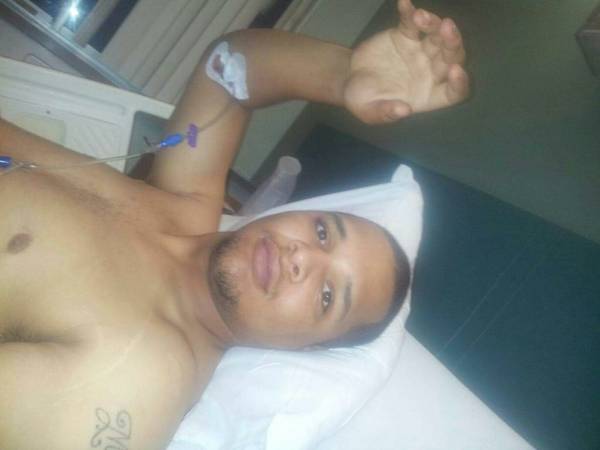 This ad hasn't taken its place on the "Best of Craigslist Buffalo" yet but is likely to earn a spot. This poster, Needs Help Finding a Deadbeat Contractor, https://buffalo.craigslist.org/lbg/5683169350.html. The ad features a man lying in bed hooked up to intravenous fluid. Whether it's the poster himself or a glimpse as to what happens to the deadbeat contractor once he finds him is unclear.
9. Every Picture Tells a Story
This post is short and sweet. It's titled, Free tv stand, haunted, https://buffalo.craigslist.org/zip/5667319116.html. The photos of the item look a bit creepy but the poster does not explain how or why the item is haunted, just that it is "made of composite materials, relatively heavy for its size. Slightly worn with a few scratches, but overall in pretty good shape."
10.  Beautiful Red Fire Hydrant
Another ad destined for greatness is Beautiful Red Fire Hydrant, https://buffalo.craigslist.org/clt/5722184588.html. The item appears to be still attached to the ground and is covered with leaves and dirt. The seller is asking $550 firm. There is something that looks like a garden spade next to it, leaving the viewer to wonder if removal is included in the purchase price.