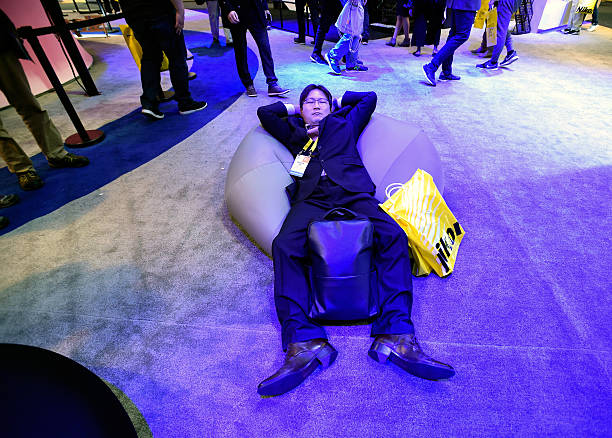 If you're anything like me, you've had a bean bag chair at at least one point in your life. There's just something about these soft seats that are hard to resist. Although bean bags are typically seen as a little childish, there are plenty of bean bag chairs that can fit in with your style – even now that you're a mature adult. Bean bags come in a wide number of designs, sizes, and styles, and they can be the perfect piece of furniture for casual living spaces or bedrooms. Just because you're a grownup doesn't mean that your house has to be boring! Here are 10 awesome bean bags you'll love sitting in.
With a simple single color design, this bean bag is great for a game room, living room, or bedroom.
Are you looking for the perfect comfortable chair to sit in while you play your favorite video games? This large bean bag chair has your name written all over it.
This oversized bean bag chair is the perfect place to sit back and relax. The slip cover on the chair can also be easily removed to be machine washed.
Designed to look like a basketball, this bean bag chair is perfect for a sports lover. This item is filled with ultimax beans so that it will form to your body.
Why have a bean bag chair when you can have an entire bean bag sofa? Measuring in at 8 feet long, this bean bag lounger is ideal for comfort.
Memory foam isn't just for mattresses. This bean bag chair  was designed with memory foam to ensure a high level of comfort.
Made in the shape of a chair, this bean bag can provide a little bit of extra support of the traditional bean bag design isn't enough.
Although most us would never want to admit it, we all love the poop emoji. Well, this bean bag chair gives you the chance to see your favorite emoji like never before.
Some people prefer patterns over plain, and if that's you, this patterned bean bag chair might be more appealing to you. A cool and bright design makes this item look bold and fun, making it the perfect thing to add some extra oomph to your home.
Complete with non-spill memory foam filling, you'll never have to worry about this plush bean bag chair exploding and causing a mess in your home.
Lead (Photo by David Becker/Getty Images)