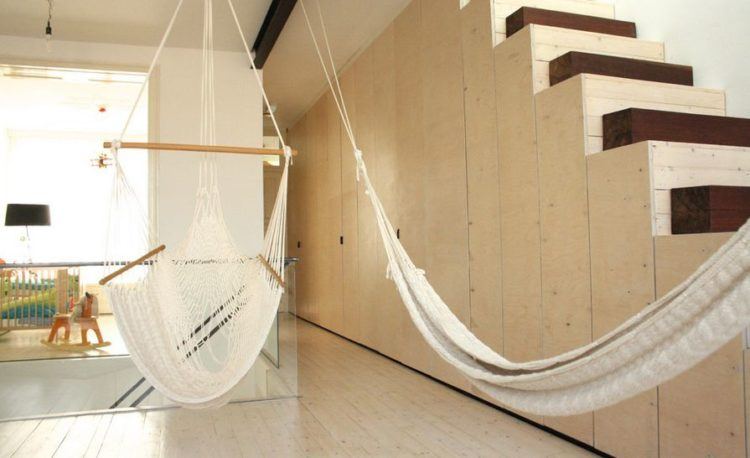 When most people think of a hammock swing, they instantly think of rest and relaxation. After all, hammocks are the perfect place to kick back and decompress after a long day. Whether you want to read a book, take a nap, or just stare off into space, a hammock swing is the perfect place to do it. However, people who don't have any outdoor space may be under the impression that a hammock swing is not a possibility. Fortunately, though, that isn't the case. There are lots of indoor hammock swing options that can be perfect for your home. From living rooms to bedrooms, having a hammock inside can definitely give your home will definitely add something to your space. It's always nice to have a little unique edge, and a hammock swing can be the perfect way to do it. Why not kick your feet up in style? Take a look at 10 of the most awesome indoor hammock swing ideas.
If you're going to have a hammock inside, it's important to find something to attach it to. This comfortable hammock is fixed to the ceiling with chains to ensure that it is stable and safe.
image via http://furni.livinginbaires.com/
If you don't have a lot of space, don't worry. There are smaller hammock swings that can be ideal for the corner of a small room.
image via missionhammocks.com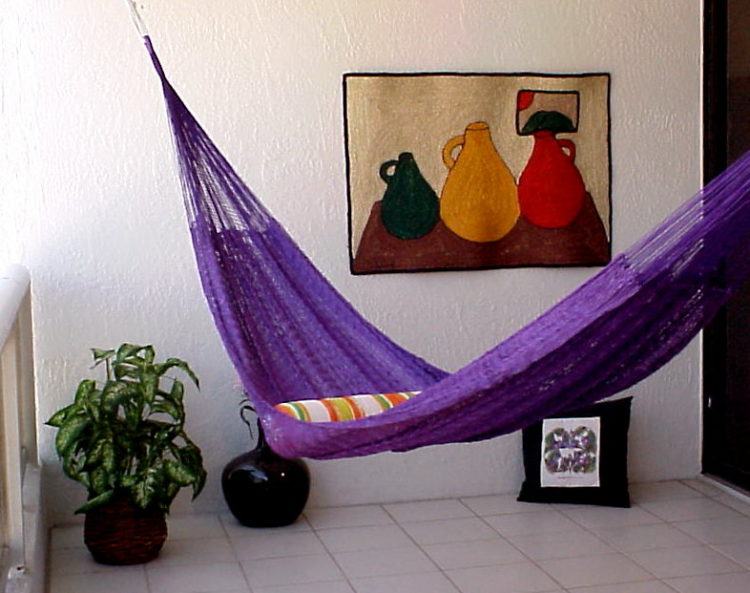 Home design is all about being creative and thinking outside of the box. If you're looking to add color to your home, a nice bright hammock is a way to do just that.
image via http://furni.livinginbaires.com
This oversized net hammock is sure to turn a few heads any time someone sees it.
image via goodhomedesign.com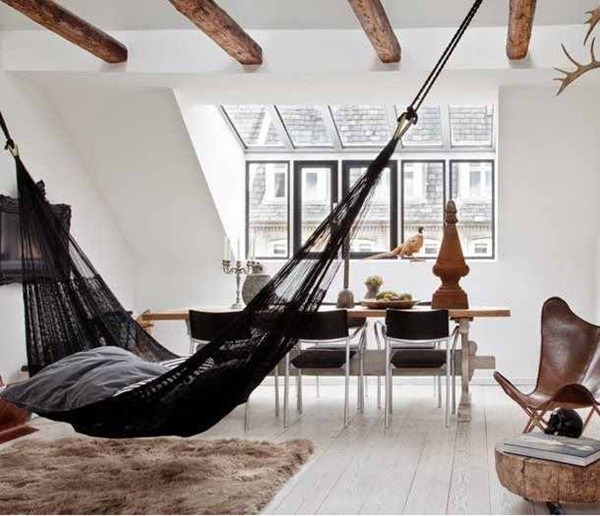 Although it may not seem like it, a hammock swing can be a great fit for any type of space.
image via husewif.com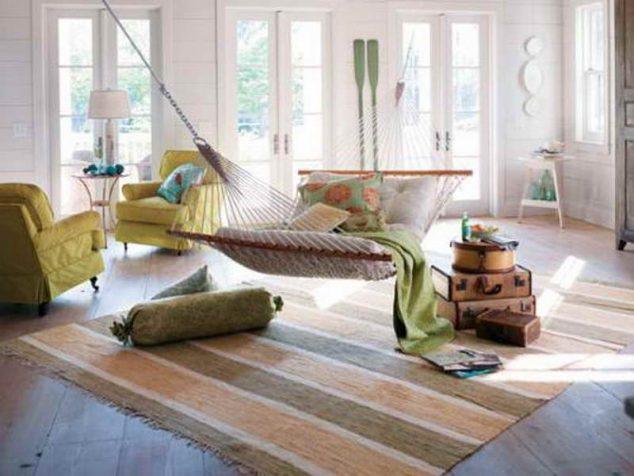 If you've got a casual living area or den, you might want to skip the traditional couch and go with a hammock swing instead.
image via fantasticviewpoint.com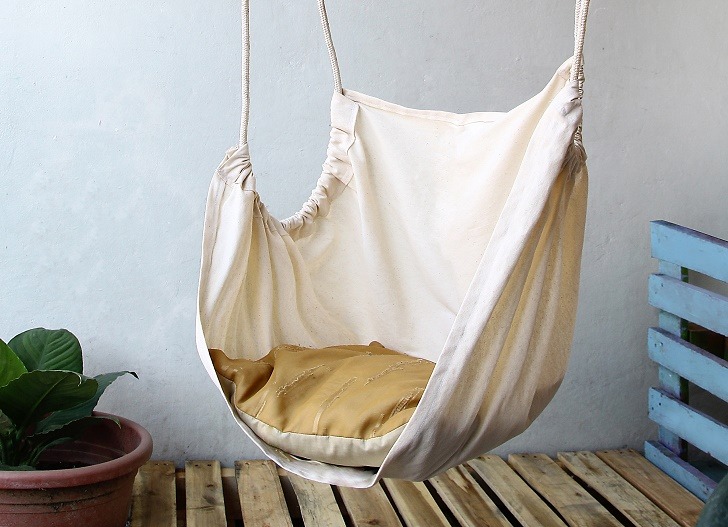 With the perfect design for one person, this simple hammock seat blends right in with its surroundings.
image via vanitychair.net
While some hammock swings are attached to the ceiling, this one is fixed to two support beams.
image via lonny.com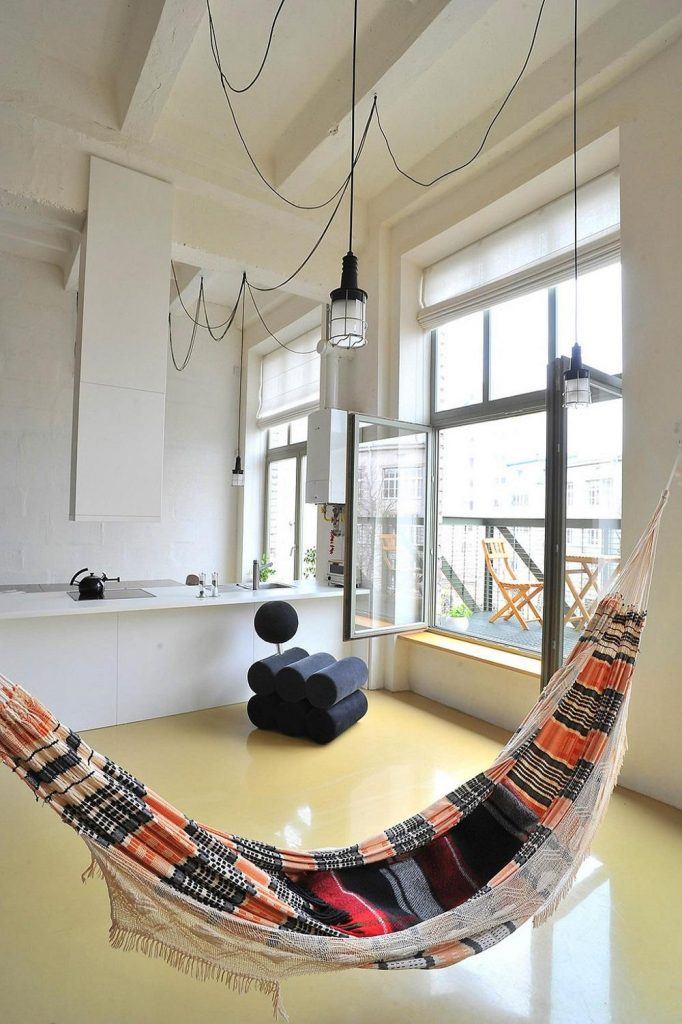 Hammock swings are an especially good fit for rooms with high ceilings.
image via http://hammock.art-spring.net/
This room is all about comfort and relaxation, and the stripped hammock swing is the final piece of the puzzle.
image via blog.qualitybath.com
lead image via homedit.com