Most dogs are full of energy and love to play. Unfortunately though, it's not always easy for dogs to find safe places to run around and play with their toys. Whether it be a lack of yard space or inclement weather, sometimes your dog needs his/her own space. For that reason, dog playpens can be a great investment for pet owners. These playpens give your dog a designated safe place to play. From tiny puppies to full-grown dogs, dog playpens can work well with all sorts of sizes and breeds. Here are 10 of the best dog playpens for your pet.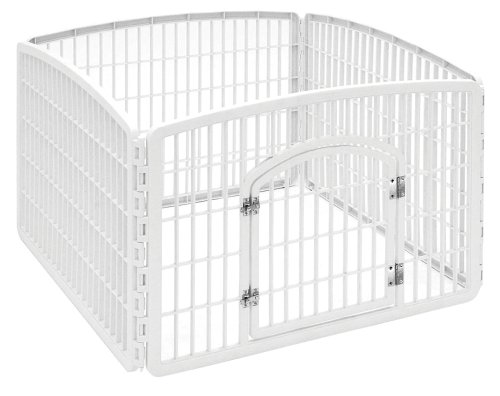 With a simple design, this dog playpen is great for indoor or outdoor use for a small dog. You can add more space to this item by purchasing two and connecting them.
Does your pet need a playpen on the go? If so, this item is perfect for traveling and can be easily folded and stored away.
Made from heavy-duty plastic, this dog playpen is durable and stylish while providing 28 feet of enclosed safe space for your pet.
Easy to assemble, this pet playpen is durable and comfortable, made from a mesh material that allows for maximum airflow.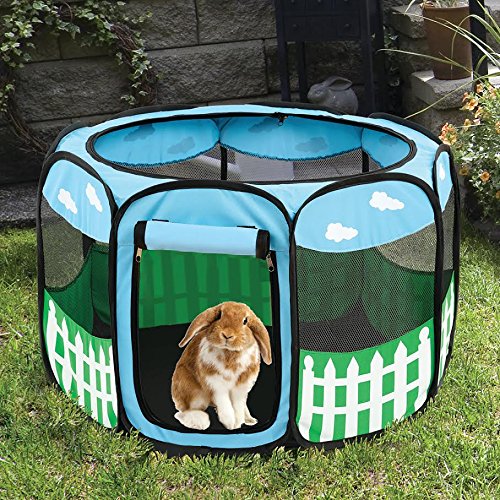 Perfect for a puppy, this item will give your young dog a safe place to play whether indoors or out.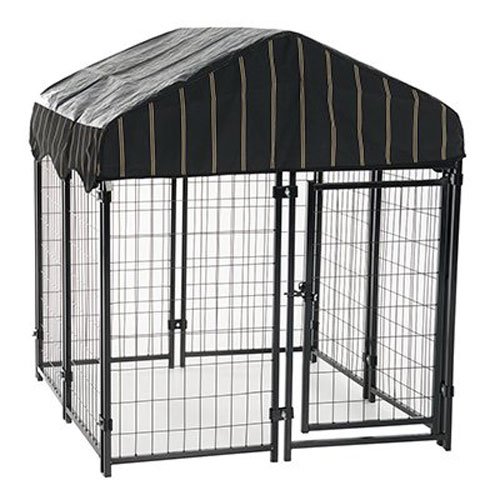 Ideal for personal and professional use, this dog kennel is great for outdoor use and comes with a sturdy waterproof cover.
This item features "eight fully ventilated mesh panels for your pet". In addition, a zippered door and removable top provide flexible access for your pet.
A designated play area isn't just good for your dog, it can make things easier for you as well. As the product's description states, this item "allows pets to play in a contained area; features removable top, 360° open-mesh view, and zippered side entrance."
This item provides your pet with seven feet of space that can be used for playing, sleeping, or relaxing.
Foldable and water-resistant, this dog playpen can also be staked to the ground for outdoor use.