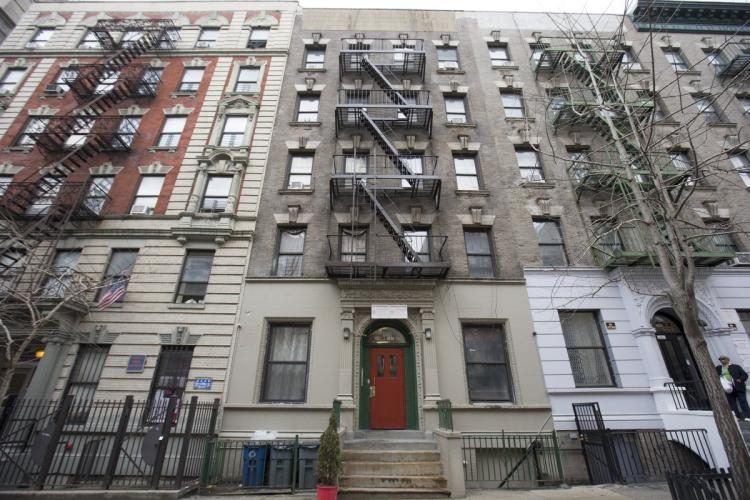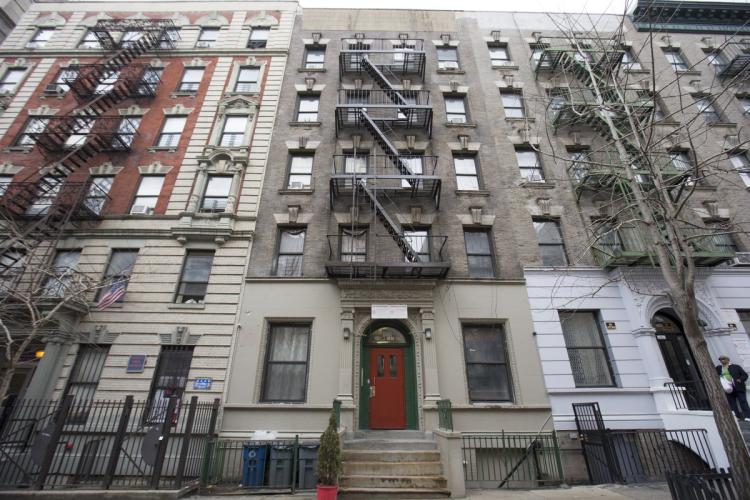 It used to be that if your grandma lived in Manhattan and had a rent controlled apartment on the lower east side, you were in business.  Not only could you hang out there whenever you wanted but you could keep the apartment in your family for generations. Now with legal changes and families coming and going from New York and older tenements being transformed into luxury properties, renting in Manhattan has undergone some serious gentrification.
Keep in mind that apartments in old time Manhattan only had plumbing facilities for one bathroom, even for large families, so some of the most pristine, newly renovated places will not include the numerous bathrooms found in modern suburban homes. If someone tells you they got a bargain on a rental "the city" you might want to ask them if they mean Brooklyn or Queens, as an affordable apartment in Midtown Manhattan can seem as rare as an authentic UFO sighting.
Still ,with a bit of hunting, you may find that hidden jewel on Manhattan Island. A good place to go on that treasure hunt is Craigslist New York, but be sure to pick Manhattan from the drop down menu to hone your search or you may end up in Staten Island.
Here are some of the most affordable bargains for apartment living listed on Craigslist New York (Manhattan Only)
If you are looking for a place where you can easily commute to Broadway, take a look at this Spacious Renovated Studio w/ Laundry & Tons of Natural Light & More. Before you balk at the $1525 price, be aware that the rent includes heating, hot water, and gas. Harlem was once the cultural center of jazz, entertainment, and art in the city, and it endured a bad reputation for a while, but the area has undergone a radical renovation transformation and is now a hipster heaven. If you want to live in a section of the city that is rich in history and neighborhood charm, this is the place to be. This part of upper Manhattan gives you quick access to all the shopping and entertainment venues you could want.
This gorgeous rental located in Midtown West is right in the heart of New York, and has all the amenities you could ask for.  This 3br – 1200ft2 – Massive TRUE 3Bed- 1500 SF – Newly Renovated- Prime Location!!!, is quite a bargain if you share the $4490 rent with two other New York professionals. Having two roommates is not so bad when you have all that square footage to share.
Compared to the size of most compact New York Midtown apartments, this is truly massive. The apartment is fully air conditioned, which is better than living in a sweaty studio alone during the summer months. This is also a great rental for a family where one or both parents work in Manhattan and don't want to move to the suburbs and waste time commuting to Midtown.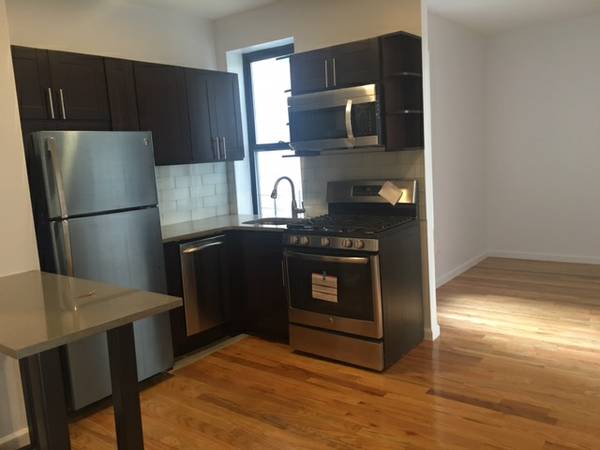 Pet-friendly rentals in Manhattan are rare, and this one is located at W156th/ Broadway and Riverside Drive:  FULLY RENOVATED 2 Br w Washer & Dryer.  From the photo, the reader can see that the place has beautiful hardwood flooring and gleaming modern appliances, plus an on-site washer/dryer. Having laundry facilities in the building means not having to walk down the city streets with your dirty underwear and socks in tow or using your shower rack for a drying station.
The apartment is on the 4th floor, however there is an elevator. Perfect for a couple or two roommates as the rent for this newly redone pad is only $2650. It's right near the #1 Subway station and the bedrooms can each accommodate a king sized bed, so it's the perfect luxury roommate setup with plenty of room to live. Dogs and cats are welcome, with no breed restrictions listed. You can just hop on the elevator and take your pet for a walk in a very trendy neighborhood.
There are no photos with this ad, 2br – Fully Furnished Modern 2 bedroom Upper East Side Apartment, but with a price tag of only $1109, it's worth a go-see. The poster states that it is a six story walk up, but perhaps if you and a roommate rent the place, you can get rid of your gym membership as you'll be getting plenty of aerobics going in and out of your apartment each day. The ad also says that they accept voucher tenants and bad credit applicants. For affordability on the upper east side the price can't be beat; however, what the neighborhood may be like is worth looking at too.
Living in New York is always more fun with friends, so you may want to check out this 5br – MASSIVE 5-bed apartment! ALL UTILITIES INCLUDED in East Harlem. This apartment is a short walk to Central Park located on 110th and Madison. The price tag is $4750 for this luxury pad, but if you consider it, you can possibly split the cost 5 ways, or move in with three others and convert one bedroom into a home office.  This price is an incredible bargain for the area.
The photos show that each of the large bedrooms can fit a queen size bed, has one and a half bathrooms, and the granite countertops and hardwood floors are amazing. The apartment has on-site laundry and allows pets. With all utilities included, it's a steal! The landlord does request 3 months rent in advance, but if you team up with some friends, the deposit is quite reasonable. This would also be a wonderful multi-generation home if an elderly mom or dad lives with a young family. The place has an attached garage, so if one of you has a car, you are in business.