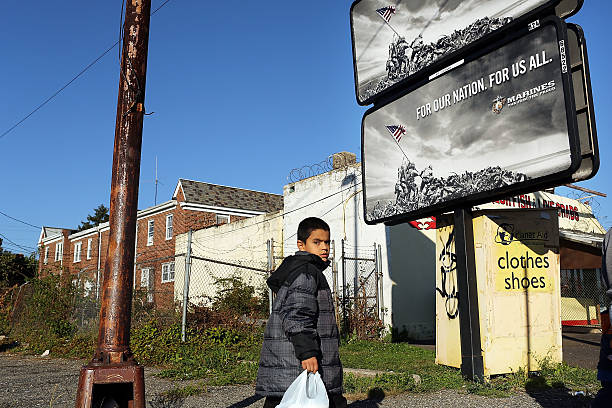 Located across the Delaware River from Philadelphia, Camden NJ is a far cry from the City of Brotherly Love. With a population of less than 80,000 people, Camden isn't exactly a big city. However, it's gotten a pretty big reputation all over the country, and it hasn't always been a positive one. Even if you're not from the area, you've probably heard some things about Camden that have made you want to stay far from the city. Still, there are plenty of people who have to relocate to Camden for professional or personal reasons – and as with any other big move, it's always nice to have a bit of a heads up. Here are 5 of the worst things about living in Camden.
Underperforming schools
Most parents with children will do anything in their power to avoid moving to an area with a bad school system. Unfortunately, that isn't always easy or possible. On average, Camden NJ's schools perform well below both the national and state average. In addition, just slightly more than 8 people in Camden have earned a bachelor's degree.
Relatively high cost of living
Camden NJ certainly isn't one of the most expensive states in the country, but most people would probably expect it to be a little cheaper than it actually is. Its cost of living is only 2% lower than the national average.
Low home values
If you have dreams of becoming a homeowner, Camden might not be the best place to buy. The cost of homes in the city is 51% lower than the national average. While some people may think inexpensive homes are a good thing, this actually means that you're not likely to see a return on your investment because the value of the home will likely be below average.
Struggling local economy
Camden's economy isn't exactly booming and it's known for being a city full of poverty. The average income of residents in the city is a little more than 50% higher than the national average. This coupled with high employment rate means that thinks are looking a little bleak.
High crime rate
Sadly, if there's one thing Camden has become known for, it's violence. It was even considered the most dangerous city in the country at one time. The overall rate of crime in Camden is 16% higher than the national average. If you live in Camden, you have about a 1 in 31 chance of falling victim to crime.
Lead (Photo by Spencer Platt/Getty Images)