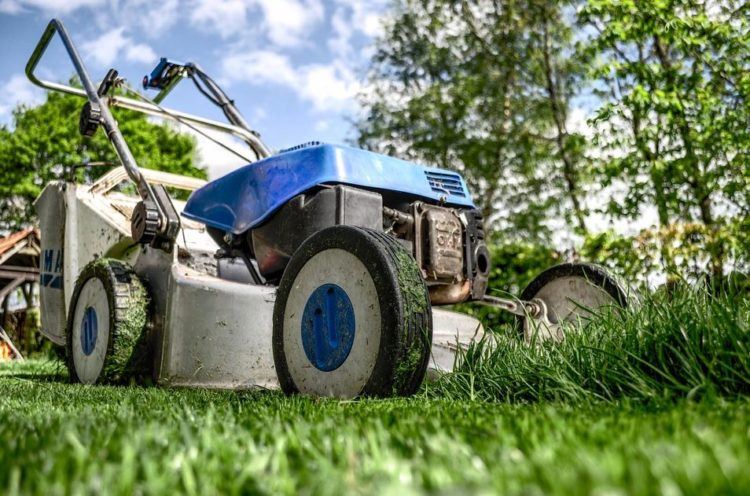 The highlight of your spring is the discovery your lawn mower has retired. To make matters worse, you've never bought a mower and aren't sure which mower is best for you. Don't fret; a little bit of knowledge goes a long way when choosing your next mower.
Powered by You
If your lawn is small, level and simple, you don't need a powerhouse of a lawnmower designed for larger yards. In fact, your best choice is a manual reel mower. The benefits are you receive a small workout and your mower is low maintenance.
A Stroll through Your Yard
In the case of an average-sized, relatively level yard, you are likely looking for a push mower. Truthfully, they tackle a fairly large lawn and run for years as long as long as they are properly maintained and stored. Better yet, you have your choice of side discharge, mulching or bagging, depending on how you want to deal with your yard clippings.
The Ease of Self-Propelled
In some cases, yards come with hills, dips and bumps. This is when you want a self-propelled mower to help you up those hills and over the bumps. Keep in mind, these mowers are more difficult to maneuver and weight more than a standard push mower, but they come with the same discharge options.
Relax While You Mow
Everyone dreams of a riding lawn mower, but they are overkill for anything other than a large yard. In fact, a lot of trees, bushes and garden beds make riding lawn mowers more of a hassle. However, if you own a half an acre or more, a riding lawn mower makes sure work of your expansive yard.
The Mother of Lawn Mowers
Your lawn is just over an acre and beautifully landscaped. However, the trees and flower gardens make a standard riding lawn mower an ill-advised choice. Fortunately, zero-turn radius riding mowers are ideal for such a yard. Be advised, this two-handled machine takes some getting used to and a lot of practice. Once you've mastered it, though, you'll have a manicured lawn you love to mow.
Choosing a mower shouldn't be too hard; factor in the amount of time you have to mow your yard each week based on its size, and visit a mowing company like Cox Mowers to get some tips on making a decision. It's important to make an investment that will be fitting for your budget, but having a lawn mower that will work long-term on your specific yard is most important.