Are you thinking about moving to San Jose CA? Whether you're moving for personal or professional reasons, packing up all your stuff and heading to a new place is always a little stressful. Even when you think you've got everything planned out, it can still be a little unpredictable. With that being said, it's always a good idea to do as much research as possible before making a big jump. I know, it sounds pretty obvious – but you'd be surprised how many people move without knowing what they're getting into. So what is San Jose CA all about? If you're not from the area, you probably don't know too much about the city. Fortunately, we can give you a little insight that can help make your move go a little more smoothly. Keep reading for 5 things you should know before moving to San Jose CA.
Friendly People, But…
Nobody wants to move to an area where the people are unfriendly. Although it's never fair to assume that people will behave a certain way based on where they live, it's true that different regions have different cultural norms when it comes to certain social aspects. The good news is, the people in San Jose CA are known for being friendly. However, since the area is part of Silicon Valley, there are a lot of know-it-all people running around, which can get annoying.
image via wsj.com
High Cost Of Living
If you were hoping to move to San Jose and make it work on a wing and a prayer, you might want to think again. The cost of living in San Jose is incredibly high, so you'll definitely want to have a job secured before you decide to move. Or else you probably won't be staying long.
image via huffingtonpost.com
There's Lots To Do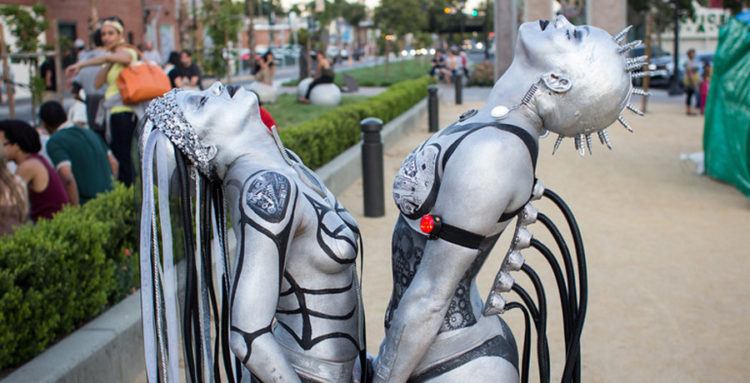 As you can probably imagine, there are lots of cool and fun things to do in San Jose. The area offers lots of activities including museums, festivals, a flea market, and an ice skating rink. So whether you're single, or have a raising a family, you'll never have trouble finding something to do.
image via sanjose.com
You'll Definitely Want To Be Social
As they say, "it's not what you know, it's who you know" and that's definitely true in San Jose. In this area, there are lots of cool tech companies and tech geniuses, and you'll definitely want to get out and meet new people and mingle. It'll only benefit you in the long run.
image via mobilenewsfeed.com
San Jose CA Isn't That Safe
Safety is a stop concern for most people when it comes to where they live. While San Jose certainly isn't one of the most dangerous places in the country, it's not one of the safest either. Crime in San Jose is above the national average, and the number of violent crimes seems to be rising.
image via mercurynews.com
lead image via movoto.com