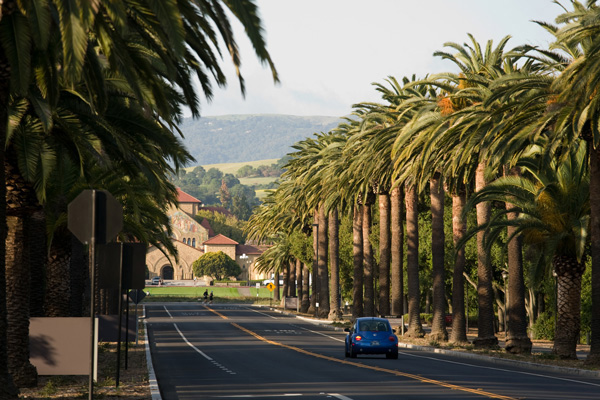 Palo Alto CA might not be one of the biggest or most exciting cities in the state, but there are still lots of reasons for people to relocate there. Although it may be hard to see why a city with a population of less than 70,000 people would be appealing to those who aren't from the area, the truth is that Palo Alto CA has quite a bit to offer, especially for those in the tech business. Aside from being home to some of Stanford University's campus, Palo Alto is also the home of several well-known companies including Hewlett-Packard, Google, and Skype. Even with that being said, however, there are other things you should probably know about before deciding to pick up and move to Palo Alto. Here are 5 things to know before moving to Palo Alto CA.
Beautiful weather
One of the perks of living in Palo Alto CA is the beautiful weather. Who doesn't enjoy a beautiful day, or better yet, several beautiful days in a row? According to Estately, "Palo Alto has a pleasant-year-round Mediterranean Climate and enjoys a "let's-drink-a-margarita-on-the-patio" warmth for most of the year. Palo Alto gets 261 sunny days per year. The summers are warm and dry while the winters are cooler and wetter."
Technology
As mentioned earlier, Palo Alto is home to lots of very well-known tech companies. This can be a huge plus for people looking to get in the tech industry as access to jobs at some of the best companies will be a little easier.
Bike friendly
If you enjoy biking for leisure or as a form of transportation, you'll be happy to know that Palo Alto CA is a very bike friendly city. There are lots of bike lanes in the city called Bike Boulevards, and a flat layout makes it easy to bike around the city.
Good public schools
If you have children, the local school system is always something to think about. Fortunately, the public schools in Palo Alto are consistently being recognized for their excellent results. Two of the area's high schools have been high rankings  by World Report and U.S. News. According to Estately, "The district has some of the highest standardized test scores in the state, and 89% of students go on to graduate from college. With an average class size of 17 it's ensured students will get a personalized experience."
Best of both worlds
Although Palo Alto is technically a city, its population of just over 67,000 give it somewhat of a small town vibe. This means that life in Palo Alto can offer you the best of both worlds: a city atmosphere with a quiet suburban vibe.
lead image via http://boston.cbslocal.com