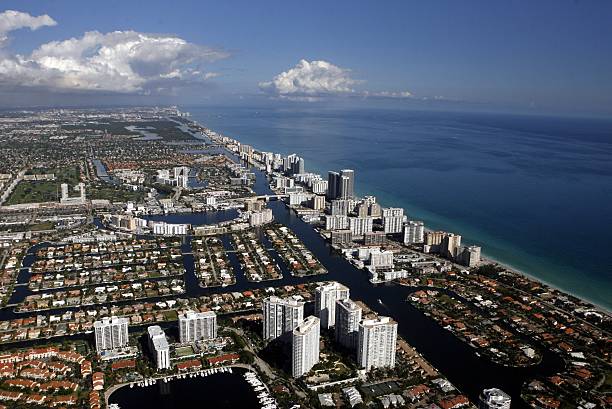 Over the years, Miami has been transformed from a somewhat swampy southern city to one of the most popular cities in the country. Whether you're looking to vacation on the beach or spend your trip partying up and down the strip, Miami has become the place to be. As a result, many people are looking to invest in Miami real estate. Whether people are looking for a place to call home, or want to buy something with the purpose of renting it out, Miami real estate seems to be a hot commodity. But as with buying property anywhere else, you should be informed about the area's real estate market before making any big decisions. Here are 5 things you should know about Miami real estate.
Find a neighborhood
Miami is a city that is full of many neighborhoods – each with something special to offer. Before buying property in Miami, it's important to research the various neighborhoods to see which one(s) may work best for you. The type of home you want may also determine the neighborhood you end up in.
Find a realtor
Whether you're looking to buy or sell a property, trying to do it on your own might not be the best decision. It can be a good idea to get in contact with a local realtor to help make the process a lot smoother. Working with a realtor also means that you'll have someone on hand to answer your questions and address any concerns you may have.
Financing
When you want to purchase a property, there are a few different options you'll have. According to a Miami real estate blog, "68% of buyers financed their real estate purchase in cash back in 2015 but this year the numbers have plummeted down to only 20%. This is probably due to the increase of the dollar value compared to other currencies which affects foreign buyers. In 2017, 50% of buyers financed their property purchase."
Understand property value
Whenever you're looking to buy a piece of property, it's important to understand the value of your potential investment. You should research current property values and try to get insight on whether they will increase or decrease in the future. Although no one can ever say for sure what will happen in the future, there are certain areas of Miami where the property values are higher than others and are predicted to stay that way.
Make money from you property
Just because you buy a home in Miami doesn't mean you have to live there full-time, or at all for that matter. One of the best things about Miami real estate is that since the area is always full of tourists, you can consider using your property as an Air BNB. You may also want to consider renting if you're looking for more consistent and long-term income from your property.
Lead  (Photo by Marc Serota/Getty Images)