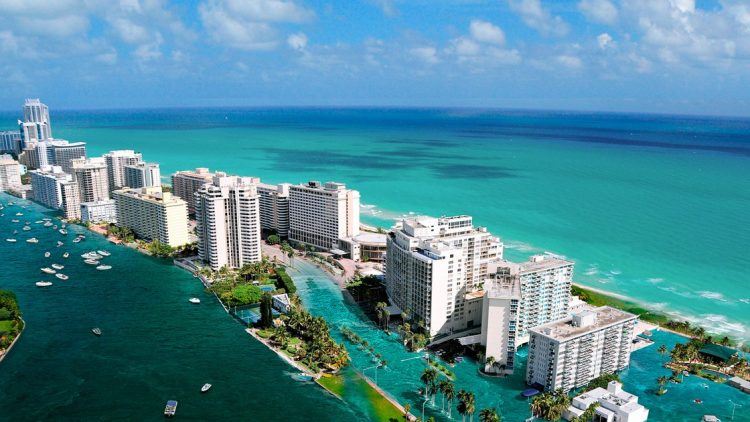 Daubed as one of the most popular vacation spots in the U.S and the world at large, Miami is truly a spectacle of wonder. Miami Beach, in particular, is known for its vibrant art deco buildings, stylish nightclubs, and surfside hotels. To this end, there are countless things one can do in the city, from cruising luxurious yachts and surfing the immaculate Atlantic Ocean waters, to spoiling yourself at exclusive five star hotels.
Here are ten things to do in Miami if you've never visited.
Book Your Stay at W South Beach Hotel
What better way to start your luxury trip in Miami than to book your stay in one of the finest hotels in the area: W South Beach. Located at the forefront of the Atlantic Ocean, this elegant beach hotel offers easy access to the Bass Museum of Art (which features a wide range of contemporary art exhibitions) and is a short distance away from the Miami International Airport. Here, you will be treated to luxury rooms with glass balconies, dramatic wall art, and contemporary decor.
The beds in each room come with crocodile skin headboards, from which you can enjoy movies and TV shows on the dynamic 37″ flat screen TVs. Suites feature plunge pools, barbecue grills, and living rooms, while upgraded rooms include 9′ ceilings and kitchenettes. Of course, there is Wi-Fi and other amenities such as a lavish lobby nightclub, a vibrant poolside bar & grill, Chinese and seafood restaurants, tennis courts, rooftop basketball, a serene garden lounge, and a stylish beauty spa.
Cost: $370 a night
Go Deep Sea Fishing Aboard the Luxurious Therapy-IV Yacht
Once you are settled in the city, your next step should be deep sea fishing off the coast of Miami, and the best way to enjoy this experience is via the THERAPY-IV fishing boat. This exciting trip in the deep seas will see you catch big fish like a 6-foot Hammered shark, sailfish, and kingfish among other big monsters. The fleet is made up of two 58' deep sea fishing charter boats, which feature big outriggers for separating the baits, a gigantic tuna tower for surveying big game monsters, and a large flying bridge with the captain's chair. In addition, there is a large transom door for accommodating the sea monsters, two big live bait tanks to enhance the fishing experience, and four fighting chairs in the cockpit fishing area.
Cost:  $2,000 for a fill day
3. Embrace Miami Sightseeing with a Private Tour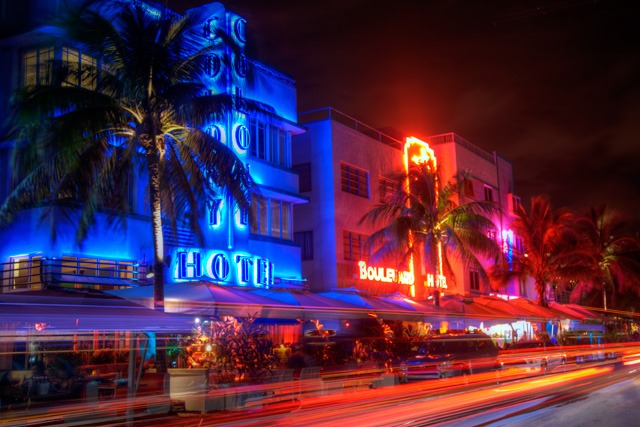 Nighttime in Miami comes with a sizzling sensation: bright lights, wild parties, and unforgettable experiences. This two-hour private tour will take you through some of the tallest skyscrapers in the city, mansions & islands home (past or present) to celebrities such as Will Smith, Mark Anthony, Shaq, and Rosie O'Donnell, the Art Deco Buildings of South Beach, and historical landmarks in Biscayne Bay. Once you reach the Carlyle and Cardozo hotels, you should spot familiar sights where scenes from movies such as A hole in His Head, Any Given Sunday, and The Birdcage were filmed.
Cost: From $163 for 2 hours
4. Browse The Everglades National Park in Style
Book a private tour of the largest subtropical wilderness in the U.S – the Everglades National Park – and get the chance to see a wide range of extremely rare and endangered species like the Rostrhamus sociabilis plumbeus, Everglades Snail Kite, and the West Indian Manatee. Prices vary based on how you want to enjoy the experience. There are 40 minute private airboat tours (up to $200), 1 hour tours (for $250), 1 ½ tours for $350, and 2 hour private tours (for $450). You may also decide to take buggy tours to venture deep into the sloughs, wetlands, and prairies, or book a float plane excursion to see the Park from the skies.
5. Learn Wakeboarding in a 2-hour Lesson in Miami Beach
Make your stay in Miami more exciting by taking a two-hour wakeboarding lesson in which you will learn all the techniques of the sport as you cruise through the gorgeous South Beach Bay. For this, you will need a 21' Nautique SV 211 boat, which will be provided at the center as well as a certified instructor. You will also have an expert captain at your disposal to meet any requirements you may need. The skills you will obtain here will come in handy in any waves you maneuver on any part of the world.
Cost: $400
6. Enjoy a Four-Hour Private Charter on A Luxury Yacht With Free Jet Ski
This four-hour private charter on the dazzling 68-foot Azimut Fly Bridge Yacht can accommodate up to twelve persons for an unforgettable party cruise along the breathtaking Biscayne Bay. Normal departure times are flexible between 9am and 7pm, and you can carry your own food and drinks. The cruise ship also includes a free jet ski during the charter. The nighttime is probably the best time to experience the striking Biscayne Miami skyline, accompanied by attractive neon lights and soothing music.
Cost: From $3,800
7. Spend a Day at the Exclusive Spa at Mandarin Oriental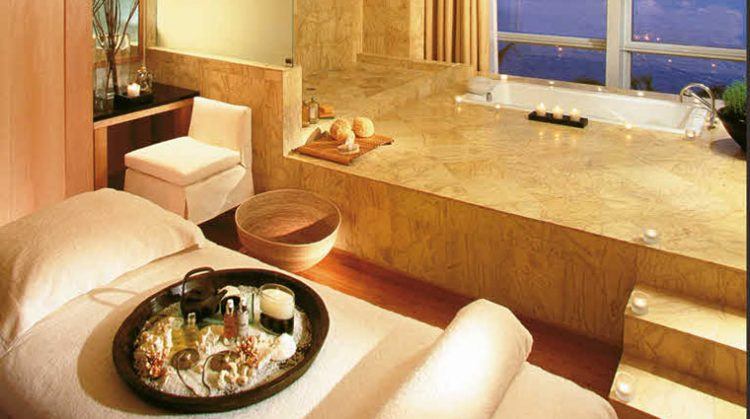 Once you are done partying and traveling around, schedule a day at the luxurious 5 star Mandarin Oriental hotel for a relaxing experience at their magnificent spa. The ultimate spa day begins with a welcoming foot ritual as you decide what you need so that the package is tailored for your particular desires. In general, the spa package includes a relaxing foot massage, aroma stone massage, personalized ocean and earth These services add up to about 6 hours 40 minutes, with the room treatment costing $820 and the Spa
Cost: Suite is $1,045.
8. Visit the Kennedy Space Center
Take a day trip to one of the most interesting and technologically advanced places on earth – the Kennedy Space Center – where NASA is located. Here, you'll get to see the Apollo rockets, the Saturn V, and more advanced space shuttles, as well as enjoy IMAX movies, the hall of fame (for astronauts), and interactive exhibits. The tour begins at the visitor's center, where you will learn about the progression of man's bid to explore the space, and then ends at the site of the iconic Apollo 8 launch. On your way back to the city, you can do some shopping at an outlet mall for a few souvenirs.
Cost: From $169
9. Aquajet Miami Beach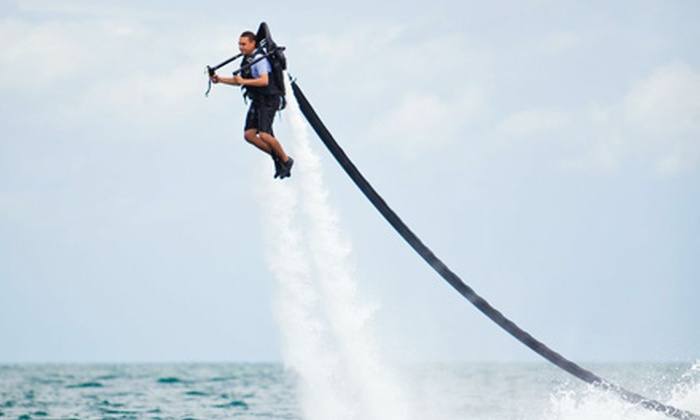 For those with a thrill for some adrenaline rush, head to the Miami Beach Marina and board the Aqua jet boats for a memorable ride to the center of the bay. Here, you will be provided with inflatable beds, paddleboards, and other water equipment before the instructors give a brief introductory lesson on the main thing: the jet pack flight. Once you are settled into a Jetley jet pack, you can let loose and launch yourself up to thirty feet above water. Once in control, you can reach dazzling heights as you fly above the ocean and enjoy scenic views of the surface below.
Cost: $139
10. Swim with the Seals at the Miami Seaquarium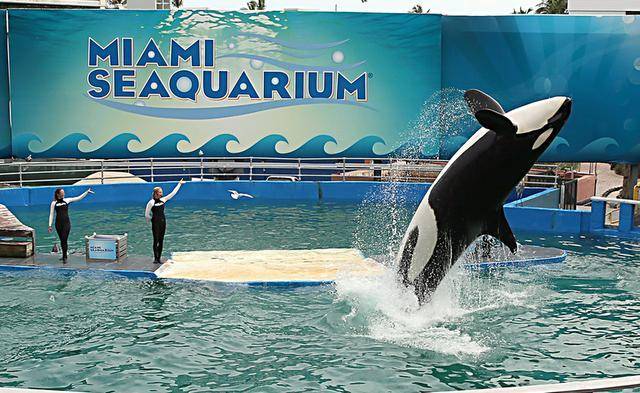 Finish your exclusive visit with a trip to the Miami Seaquarium, where you will get to interact and swim with harbor seals. The seals are playful and very friendly. This encounter also includes day pass entry to the shows and exhibitions in the Miami Seaquarium. You will be supplied with a wetsuit, and then offered a brief training session from an expert seal trainer. Generally, the swim can take between fifteen and twenty minutes, and you can even interact with a single seal for a unique one-on-one experience.
Cost: $164