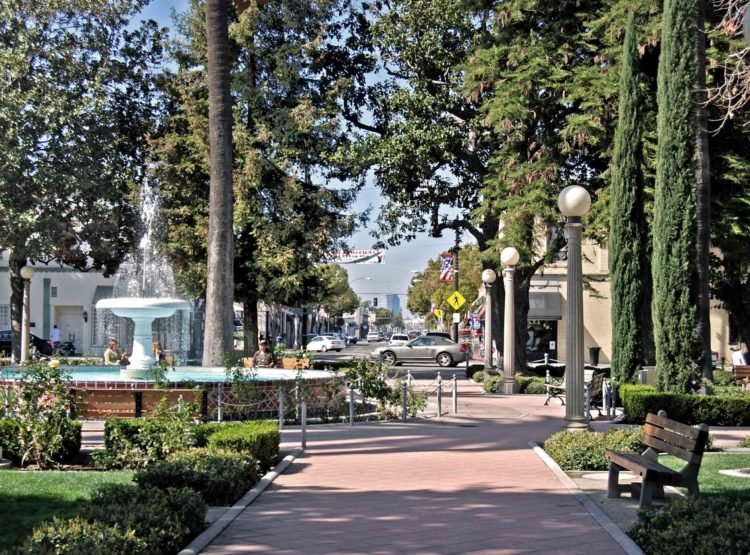 California is easily one of the most popular states in the country. However, its major cities like Los Angeles, San Francisco, and San Diego often overshadow smaller and lesser-known cities like Orange CA. However, while Orange might not be the most popular city in the state, it can still be a great place to live. Located in Orange County, Orange has a very strong culture and a very rich history. With a population of just over 140,000 people, Orange CA is a mid-size city with a lot to offer. If you're thinking about relocating to California, but want to be somewhere that isn't too hectic, Orange is a place you should think about considering. Here are 5 things to know about living in Orange CA.
Oranges are everywhere
Although oranges weren't actually grown in the city when it was founded, Orange CA has since earned its name.  Orange CA is known for having streets lined with orange trees, and locals love their easy access to fresh oranges. In fact, according to Movoto, "Orange trees still line many of the neighborhood streets. Many locals in the city of Orange will step outside in the morning, grab a few oranges and make freshly squeezed orange juice."
Low crime rates
Safety first is always something to consider, and fortunately, Orange CA is a safe place. Crime rates in Orange are lower  than both the state and national averages. People in orange have just a 1 in 46 chance of falling victim to a crime. However, it is worth noting that crime rates in Orange have been increasing over the years.
Close to Disney Land
Disney Land is one of the most magical places on earth. So, who wouldn't want to live close to Disney? The good news is Orange CA is located right next to Anaheim which is the city that Disney Land calls home. On top of that, Southern California restaurants can get discounted admission by purchasing an annual pass that will let you enter the park all year-round.
Delicious local food offerings
Most people love a good meal, and in Orange CA, finding delicious food won't ever be too difficult. There are lots of great local spots that offer unique food options. Bruxie's Restaurant, which has become famous in the area, is known for selling sandwiches served on waffles. Orange is also the proud home of Orange's Food Tours that allow guests to "walk around the popular restaurants in the area and provide historical insight into the city while you enjoy food samples from local restaurants ranging anywhere from beer to pork sliders to pistachio gelato samples."
Beautiful weather
South California is known for its beautiful weather all year-long. If you like spending time outdoors and being able to enjoy countless sunny days, you'll definitely enjoy life in Orange CA. In December, the lowest monthly average is 56 degrees, which would be considered pretty warm for December in many other parts of the country.
lead image via https://www.pinterest.com/santiagoSCI/