There are probably lots of things that come to mind when you think of Florida. Beaches and beautiful weather are probably the first two things on the list, and those are two things that Clearwater is especially known for. Sure, Florida is known for being home to some pretty strange events, but it's also known for being full of sunshine. However, when you're moving to a big state like Florida, it's important to keep in mind that what you should expect depends on the area you'll be living in. So if you thought that Miami represented the entire state, you might want to think again. With that being said, Clearwater may not be the most popular city in the state, but it might just be one of the most beautiful. If you're thinking of relocating to Florida, Clearwater should definitely be on your list. Keep reading for 5 reasons to move to Clearwater Florida.
Beautiful Beaches
If there's one thing Clearwater Florida is known for, it's beautiful beaches. Clearwater Beach has been given numerous awards throughout the years, and it's often considered one of the best beaches in the country.
image via grayline.com
No State Tax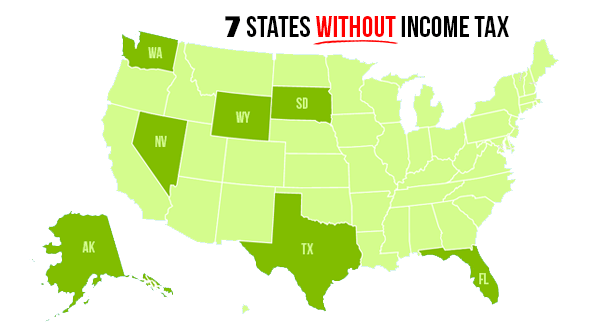 Of course, this is a perk of living anywhere in the state of Florida, but it's definitely worth noting. Since Florida has no income tax, you'll definitely see a difference in your pay checks. There is also no tax on retirement/pension income which is why so many people retire to Florida.
image via digitalhippies.com
Low Cost Of Living
Another great benefit of living in Clearwater Florida is the low cost of living which is more than 2% lower than the national average. While renting is still a little on the expensive side with some reports indicating that the average for a one bedroom is over $900, the cost of buying a home is much more affordable than in many other places.
image via tampabaytimes.com
Great Entertainment
In places with beautiful weather year round, you can usually expect to see some great outdoor activities. Clearwater Florida is no exception. The city has ample opportunity to get out and have a good time thanks to many festivals and outdoor concerts. Sunsets on Pier 60 is an event that takes place every day at sunrise and includes lots of art and music.
image via www.clearwaterfestival.org
Clearwater Florida Is A Great Place For Young And Old
Whether you're young or old, Clearwater is a great place to live. If you're young and thinking about raising a family, you'll be happy to know that Clearwater has lots of great schools, and there are some good colleges and universities nearby. Clearwater is also a great place to grow old, the weather is nice and the area is quiet and safe.
image via http://clearwaterbeachportraits.com
lead image via thedeanofrealestate.com