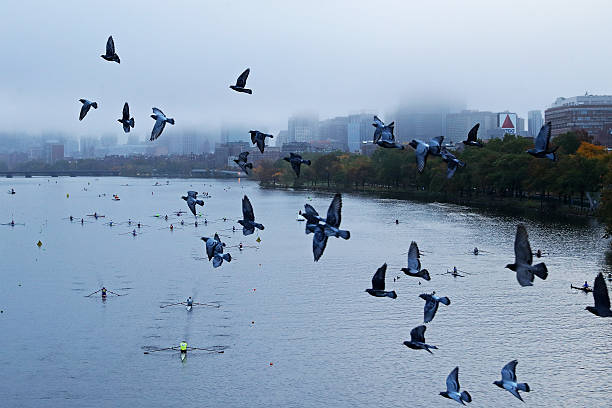 For millennials who can afford to move out, trying to find the perfect place to live can be a challenge. Picking a place that is affordable and fun is tough – and many of the 'cool' cities that come to mind when millennials think about relocating simply aren't affordable. However, one unlikely city that many millennials seem to be drawn to is Cambridge Massachusetts. If you're not from or familiar with the area, you may never have even heard of Cambridge. Other than Boston, there aren't too many cities in all of New England that are making big blips on anyone's radar. But sometimes, the cities that get the least attention are the ones you should be paying attention to the most. Here are 5 reasons Cambridge Massachusetts is a great place for millennials.
Diversity
For millennial looking to meet and be around a diverse group of people, Cambridge Massachusetts is a great place to be. Although it may be a shock to some, Cambridge is actually a pretty diverse city, and there are people from all sorts of backgrounds that call the area home.
Things to do
There's definitely no shortage of things to do in Cambridge Massachusetts. Whether you're the type that enjoys fun and exciting nightlife or would rather spend the day exploring local parks and historic sites, you'll never have a hard time finding something you enjoy.
Great place to buy a home
Let's be real, Cambridge Massachusetts certainly isn't one of the most affordable cities in the country. The average price for rent is higher than the national average, which is something that can definitely deter lots of millennials. However, on the other side, Cambridge can be a great place to purchase a home instead of renting. So for millennials who are interested in owning property, this is definitely a huge draw.
Easy access to Boston
Boston may be one of the country's most historic cities, but that doesn't mean it's boring. Over the years, Boston has become a fun and exciting place with lots to see and plenty to do. If you live in Cambridge, taking trips to Boston can happen on a regular basis.
Public transportation
Public transportation can be a great way to get around. Not only is it good for the environment, but it can also make your daily commute a lot less stressful. Cambridge Massachusetts is served by Massachusetts Bay Transportation Authority (MBTA) which includes busses, trains, and trolleys.
Lead (Photo by Maddie Meyer/Getty Images)