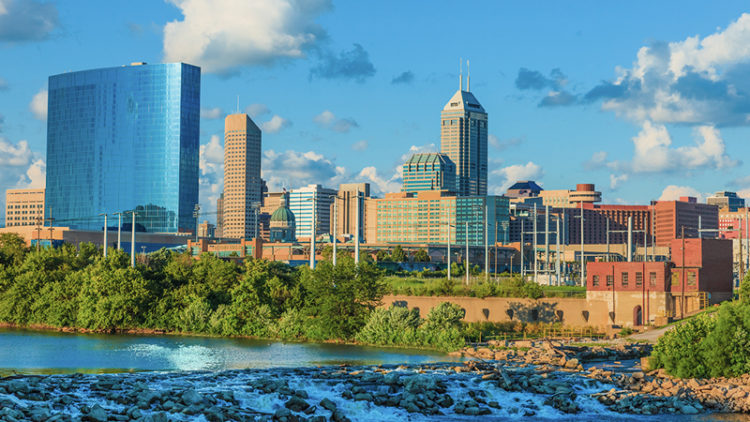 Indianapolis IN isn't a place that probably comes up in many discussions when people are talking about great places to live. However, after learning more about what Indianapolis has to offer, that could change. Sure, Indianapolis isn't one of the biggest or most exciting cities in the country, but it's got an awesome local culture that includes plenty of activities and opportunities. Whether you're single, planning on starting a family in the future, or already have one, Indianapolis IN might just be the perfect place to be. If you're thinking about moving to Indianapolis, but want to learn more about the area, we're here to help. Keep reading for 5 reasons to move to Indianapolis IN.
Affordable cost of living
One of people's main concerns when it comes to living in a city is the cost. In many cases, cities can be a little on the expensive side. However, the good news is that Indianapolis IN is a relatively affordable place to live with a cost of living that is more than 10% lower than the national average. On top of that, the average price for a home in Indianapolis is more than 30% lower than the national average.
Job opportunities
Although he job market has definitely improved over the last several years, finding a job still isn't easy. However, there are lots of job opportunities in Indianapolis and the local job market seems to be booming. In fact, Glassdoor ranks Indianapolis among the top 20 cities in the country for jobs.
Sports culture
If you've ever lived in a city with professional sports teams, you know just how big of a deal they can be. Indianapolis is home to two major sports teams, the Indianapolis Colts (NFL) and the Indiana Pacers (NBA) and both organizations are a great source of pride for the city (even when they don't have winning seasons).
Great school system
Whether you have kids or not, knowing you're moving to a place with good schools is always nice. Good school systems mean that in general, the local population will be more educated. Indianapolis IN has a variety of public, private, and magnet schools and the public schools are right on par with the national average.
Arts and music
To people who aren't familiar with the area, Indianapolis might not seem like the place to be for great art and entertainment, but that isn't the case at all. Indianapolis has lots of museums and other cultural opportunities and its something that the city takes very seriously.
lead image via pbs.org