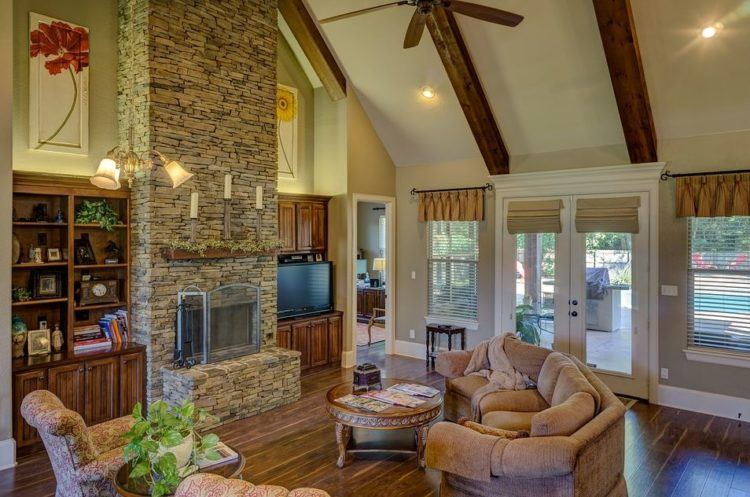 Are you feeling as if your interior designs are drab or dated? Perhaps you feel that your living areas are dark and lifeless. Infusing your home with light and with a brightened appearance can give you joy and help you feel as if your home is new once again. Try one or more of these ideas to change up your boring living space and make it more inviting.
Paint Ceilings and Beams
While it can feel daring to paint ceilings dark colors, this actually can make a space feel very small and enclosed and can suck up the light. Make your rooms feel more open by choosing a cool white for the entire ceiling, including any wooden beams that may run across the room.
Invite in Natural Light
If you have heavy drapes keeping the light out of your rooms, invite the sunlight in by using minimalistic curtains or window coverings. If the sun beats into your rooms, choose opaque options that cut down on some of the glare without eliminating the light altogether, such as venetian blinds or roman shades.
Shed Light on Art
Add more light in a smart way by using small lights above your favorite works of art. This can help to diffuse light around the room, which is particularly important in the evening when natural light is gone. When lights shine onto other pieces and even onto architectural features in your room, they create ambient light, which is quite welcoming.
Choose Minimalist Furniture
Large, bulky furniture with huge armrests and plush footrests may be comfortable, but they could also be sucking all the life out of your room. Visit a company like Visions in Contemporary Living and choose narrower pieces with sleek, narrow lines, particularly in the dining room, which can feel particularly overdone at times. Keep wood tones on furniture on the lighter side.
Incorporate Mirrors
Mirrors are experts at bouncing light around rooms and can be placed almost anywhere that you would hang a large picture. Choose mirrors that have narrow frames to keep the pieces from feeling too heavy. Mirrors are particularly well-suited to living rooms, dining rooms and the ends of hallways.
Most of these options are very budget-friendly and are do-it-yourself options that will eliminate the need for a pricey interior decorator. Take a walk around your home with a critical eye. Chances are that you will start seeing drab lifeless pictures, linens, furniture and décor that can be changed to incorporate a light, airy, modern feeling.