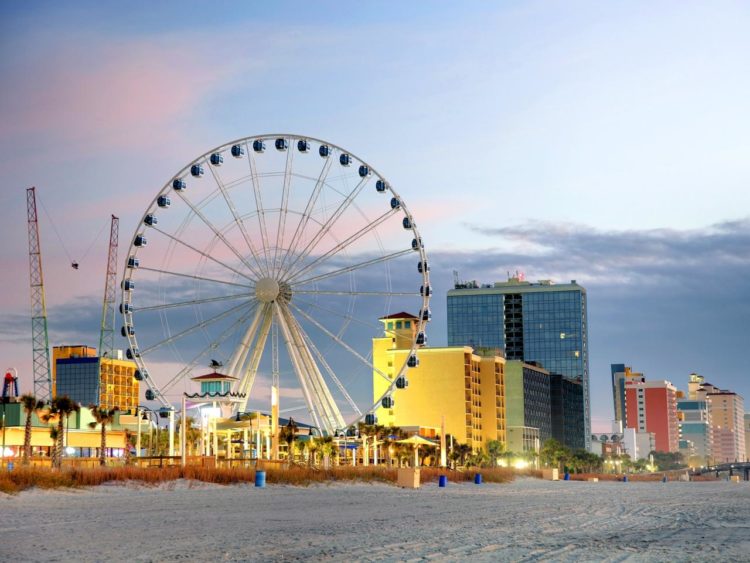 Although summer is coming to a close, there is still some time to get out and enjoy the beautiful weather. What better way to do that then to plan a nice trip to the beach? South Carolina is home to some beautiful beaches, and you may find that they're a little less crowded than beaches in other parts of the country. South Carolina offers relaxing waterfront views and plenty of space to swim. However, with several options to choose from, it can be hard to decide which South Carolina beaches should be on your list. Why not end your summer with a bang? And if you don't have time to make it to South Carolina this year, you can always include it in your travel plans for next summer. Take a look at the 5 best South Carolina beaches to visit.
Kiawah Island
Located just 25 miles from downtown Charleston, Kiawah Island is a popular place for people of all ages to visit and hang out. The beaches are known for being beautiful and relaxing, and Kiawah Island is a great place to relax and enjoy a nice day. However, if you get tired of sticking your toes in the sand, Kiawah Island also has other activities including gold.
Edisto Beach
According to Vacation Idea, Edisto Beach is "one of the few non-commercialized beaches in South Carolina". This means that if you're looking to enjoy a tranquil trip to the beach, this spot is perfect for you. The area offers boat tours, delicious restaurants, and vacation rentals that can help make your stay an even more pleasant and memorable experience.
Folly Beach
If you enjoy water sports and other outdoor activities, Folly Beach is the place to be. Folly Beach is "Known as 'the Edge of America', boat tours near Folly Beach take guests to several picturesque areas". Aside from enjoying activities, visitors at Folly Beach will definitely be pleased to take in the area's natural beauty.
Hilton Head
When it comes to South Carolina beaches, Hilton Head is one of the most well-known. In fact, it has become one of the hottest vacation destinations on the east coast, and one look will make it easy to see why. Hilton Head has more than 12 miles of beaches and there is plenty of space to enjoy activities such as boating, fishing, and swimming.
Myrtle Beach
It's impossible to make a list of South Carolina beaches without including Myrtle Beach which is infamously known as one of the state's best beaches. Not only is Myrtle Beach perfect for people looking to enjoy a nice and relaxing swim, but there are also plenty of other things on the beach to enjoy including a boardwalk and plenty of shops and restaurants.
lead image via travelchannel.com