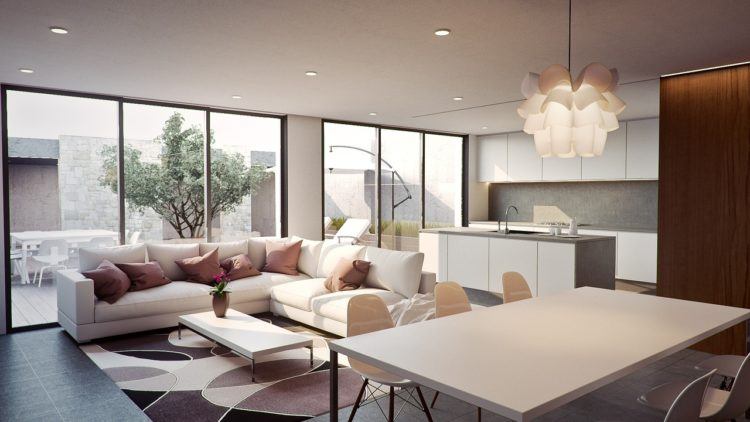 Designing a new or renovated home can be a very exciting time. While it can be an exciting process, it can also be very expensive. To offset some of this cost, many people consider doing much of the design work on their own. While designing a home on your own may appear to save some money, there are three important reasons why you should leave home design to the professionals.
Save Time and Stress
One of the main reasons why you should hire a professional is that you will save a lot of time and stress. Designing a home is not a simple process. Every aspect of designing a home comes with a lot of different decisions and variables. In many cases, these decisions also require you to purchase new supplies and receive additional zoning approval. If you do not have the expertise to plan all of these aspects out, it could lead to serious delays along the way. A professional home designer is aware of all of these potential delays and will have the foresight to prevent them.
Access to Experts
Another reason why you should work with professionals for home design is that you will have access to a variety of experts. When you hire a contractor or architect for a home design plan, you will be able to take advantage of the network of subcontractors and vendors that they have. Firms like Hartford House give you easy access to a lot of professional contractors. These professionals will include plumbers, electricians, carpenters, and painters and will help to ensure that the design plan and renovation is done is the safest and highest quality manner.
Attention to Detail
One of the most important reasons to hire a professional is that they will be able to provide quality attention to detail. Designing a home requires a lot of intricate detail and foresight. If you are not experienced in designing a home, it could result in a final product that appears either sloppy or unfinished. You will then ultimately have to pay to have a contractor make any necessary repairs, which will end up costing even more in the long run. Having a professional firm like Hartford House help you to design your home will allow you to get what you want to be designed effectively so the house doesn't run into as many problems in the future.
In conclusion, designing a home can be a very fun and exciting process. At the same time, it can be expensive. While you may try to design a home on your own to save money, there are three clear reasons why you should leave the home design process to the professionals.