Being a woman means you have to deal with some stereotypes, some issues and some sad realities. And this is not women playing 'victim' and looking out for themselves and making it a point to be better people and make changes. Women everywhere are looking to make positive life changes, to fix what's wrong and to be the kind of people they need to be. But it's not always that simple. Sometimes life is unfair; women make cents on the dollar compared to men and some cities are so filled with women that there aren't enough men to go around. That said, read on to find out which cities are the worst for women.
Photo by Getty Images
Tulsa, Oklahoma
It's not true for all women who reside in Tulsa, but it is true for some; the pay rate here is among the worst in the country for women. The average woman earns an astounded $12,000 less than her male counterpart at various jobs. This is a big pay discrepancy, but it's not looking as if the city is working with women to correct the mistakes it is clearly making in terms of correcting this disgusting pay gap between men and women.
Photo by Getty Images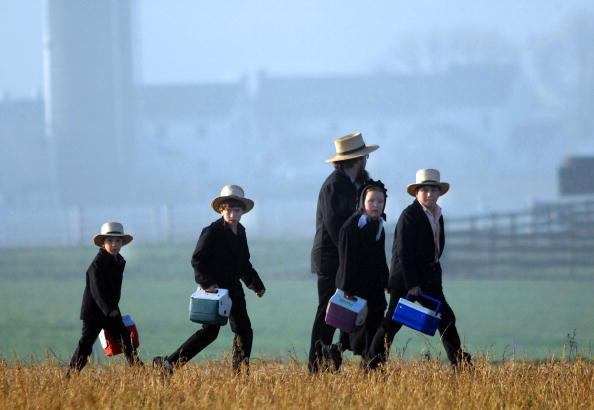 Lancaster, Pennsylvania
It's known for being part of the Amish community, and maybe that explains things. Perhaps it's the fact that women are just viewed a bit differently by many of the people here than they are across the rest of the state that makes it possible for them to make an average of $14,000 per year less than men with the same level of education, job description and title. It's sad, but it's just how things are in some places. Fortunately, there are other places around the state that offer more.
Photo by Getty Images
Cincinnati, Ohio
Living in Cincinnati means that women are going to find it very hard to get married. The number of single men with jobs here is lower than most every other location in the city. This means that your chances of becoming married to a man around here and fulfilling your dreams of becoming a mother are very slim. In fact, you might be fighting over men if you want to live in this area of the country.
Photo by Getty Images
Baton Rouge, Louisiana
Women just cannot win in Louisiana. It's fun, sure, but it's violent and employers do not value their female employees as much as they do their male employees, or so it seems. The average woman here makes a staggering $16,000 per year less than her male counterpart, which is higher than many places in the state and across the country. It's just not worth it for women to live here when they are valued more elsewhere in terms of their hard work.
Photo by Getty Images
Stamford, Connecticut
If you're an educated woman looking to land a well-paying job, you don't want to apply here. The average male makes $20,000 per year working the same job with the same education as the average woman in the area. It's a horrible number when you do the math, and it's something that should be addressed in this area. On a good note, however, there do seem to be plenty of men who are single and employed, so if you get desperate you know where you can go.
Photo by Getty Images
Ogden, Utah
Home of many IRS offices, does it shock you to hear that the people here are not paid fairly? Men in Ogden make an average of $18,000 per year more than women with the same credentials. I don't know about you, but it seems about wrong to me that one of the area's biggest employers would take part in something like that. Of course, we don't know that the federal government is paying women less, but we do know that women in this area are paid a lot less than men.
Photo by Getty Images
New Orleans, Louisiana
The city in which Mardi Gras happens is one of the most fun cities in the world, but it's also a dangerous city for women. There are more crimes against women here than in many of the other cities in this same part of the country. Additionally, there are fewer men than women here, so it's hard to find love and romance. It is not hard to find things you don't want, though, which is why so many people recommend you avoid this area at all costs.
Photo by Getty Images
Memphis, Tennessee
This is another city in which you will find that there is too much violence for women. More women are raped here than in virtually any other city in the country as far as the FBI's crime database makes public. Additionally, the rate of employed men with no spouse on record here is very low. There are far fewer men than women – at least the employed type you would want to spend some time getting to know – in Memphis than many other cities around the country.
Photo by Getty Images
Nashville, Tennessee
Men and women are not equal here, but it seems that at least it has nothing to do with income or violence. The big deal breaker when it comes to living in this Southern city is the sheer lack of men. The ones who are available are not employed and not the kind of men you want to take home to your parents, and the ones who are employed have been snapped up so quickly they barely had time to do a turn on the market for the many additional women than men that live in this city.
Photo by Getty Images
Philadelphia, Pennsylvania
Not only is Philly a bit heavy on the women and light on the men, it's a very dangerous city for women. It ranks among the top most dangerous cities in the US for women, and that's why we would recommend you not choose to live here. The job market is a good one, and there is plenty to do here. It's a beautiful city with so much to offer, but the crime rate and the violence against women in the city does sort of make you want to think twice about calling the city of love home.
Photo by Getty Images
Wichita, Kansas
If you're a woman looking to make an average of $14,000 per year less than men of equal education and title at work, you definitely want to make the trek to Wichita. The pay gap between men and women is over 71% here, and it's ridiculous. It doesn't matter if you have a higher education than a man in the same position, you will still very likely earn less than he will, and that has everything to do with gender. We do wonder if this will change in the future, however.
Photo by Getty Images
Miami, Florida
Who wants to live in a beach town filled with half-naked women with flawless bodies and beautiful faces, anyway? You'd think men, but you'd be incorrect. Miami is gorgeous, but it's hot. Also, there are so many gorgeous women here that you might not be as confident here as you might elsewhere around the country. And there are far fewer men available here than there are women, so the competition is fierce. And the crime rate isn't all that impressive anyway. Add traffic into the mix and you might as well keep moving on.
Photo by Getty Images
Detroit, Michigan
Not only are there very few employed, single men in Detroit, it's bad for women in other ways, too. Not only is it next to impossible to find a happily ever after here for many women, it's also a city with a very high crime rate. It's not just high in terms of crime, either. It's high in terms of crime against women, specifically. This means that living in Detroit means no man that you want and an increased risk of being molested or abused in some way by men you certainly do not want.
Photo by Getty Images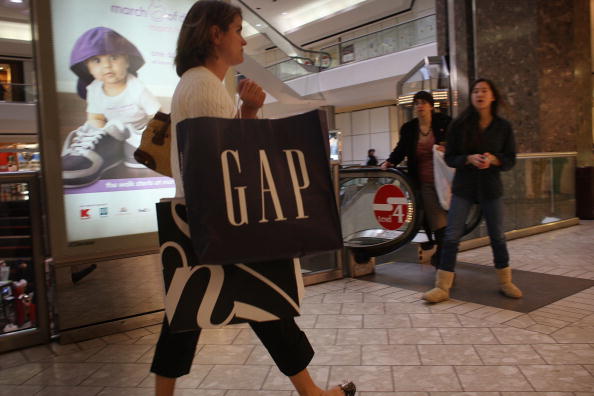 Jacksonville, Florida
It's a gorgeous city on the water, but it's dangerous and there are no men for women. The area is pretty but if you're a single woman looking to mingle, your chances of finding love here are a bit smaller than you might like to admit. It seems that available men here are unemployed, which is not something you want to bother with. If you want an employed man, you're going to have to fight for him since most of those men are already taken and accounted for.
Photo by Getty Images
Melbourne, Florida
With men making around $14,000 more per year than women, it's no wonder most people don't want to live in this area. The good news is that it's not one of the more populated Florida areas, but it's one of the ones that has the biggest income gap, which is not something women find very attractive. Making that much less than a man who has the same position is not favorable, and many women turn down jobs here and look elsewhere around the state for more equal pay.
Photo by Getty Images
Colorado Springs, Colorado
Women in this city make an average of $15,000 less per year than men of equal education and position at work. It doesn't matter if you are educated or not, if you have a man of a similar background in the office, he's going to make more than you. And not all paychecks vary this much, but the average income for a woman here is far less than that of the men in her office, and it's just something that drives women away from this area.
Photo by Getty Images
Charlotte, North Carolina
The Carolinas are some of the loveliest states in the country, but the women of Charlotte ask that you please stay away. There are not enough men for the ones already living here, so kindly move elsewhere. There are plenty of great cities in the Carolinas that have handsome men with good jobs and great personalities, so you might want to move there if you would like to find a husband in your spare time. The men to women ratio in Charlotte is just not that impressive as a whole.
Photo by Getty Images
Flint, Michigan
It was the number one city in the country in 2011 for violent crimes, and the vast majority of those crimes were against women. These crimes included murder and rape, assault and even domestic violence. For this reason alone, many women are turned off to living in this area, and we do not blame them. The job market here is also not all that impressive, either, so it's sort of a lose-lose all the way around for women.
Photo by Getty Images
Kansas City, Missouri
Men and women are not created equal here. There are far more women than men, which is what makes this city so desirable for the man. For the woman, on the other hand, the competition is too fierce. And it's not that women just want to find a man and settle down, it's just that most women would like to find love in addition to all the other great things they have going on in their lives as it is. Women can have it all, just a little less so living here than other areas in the state.
Photo by Getty Images
Springfield, Illinois
With a name like Springfield, it does sound like a lovely place to call home. However, it's not. There are a significant number of rapes in this area; more so than most other cities in the United States. Women here are often sought out and abused, treated poorly and they are the victims of violence more often than not. For this reason, women are encouraged to stay close to home, to be armed and to be vigilant when out at night. And it's never a good idea to be anywhere alone in the dark here.
Photo by Getty Images