Whether you know the name Tarek El Moussa because you are a longtime Flip or Flop Fan or you only recently heard it mentioned, along with Christina, in the gossip columns, there is probably a lot you don't know about the male half of the Flip or Flop duo. Currently, the seventh season of the HGTV hit is airing, but there's plenty of questions regarding what will happen now that it appears Tarik and Christina El Moussa's relationship has come to a dramatic end and is quickly headed toward divorce.
The truth is there is quite a lot that you probably don't know about the expert real estate flipper. From Tarek El Moussa's net worth to his recent battle with cancer, here are 20 things you didn't know about Tarek El Moussa.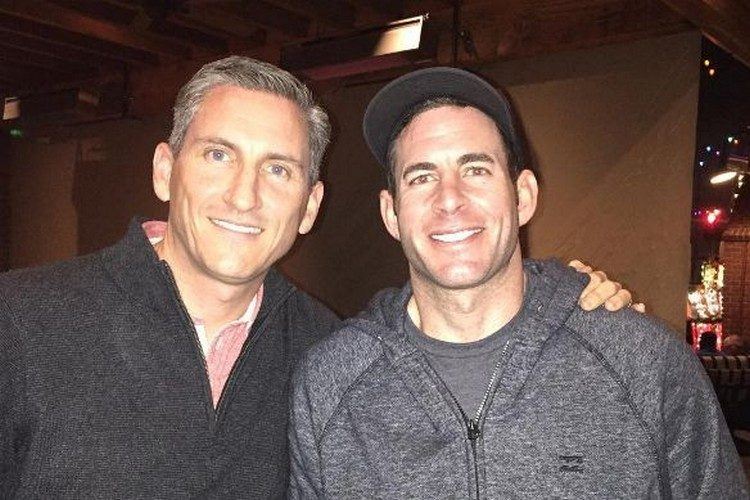 1. Tarek's in his mid-30s.
Born August 21, 1981 in Long Beach, CA, Tarik is now 35 years old. Although it is largely assumed he is Egyptian because of his last name, he considers his nationality to be American of white ethnicity. It is also worth noting that he has never publicly declared what religion he practices, though it is frequently assumed he is Muslim, again because of his Arabian last name.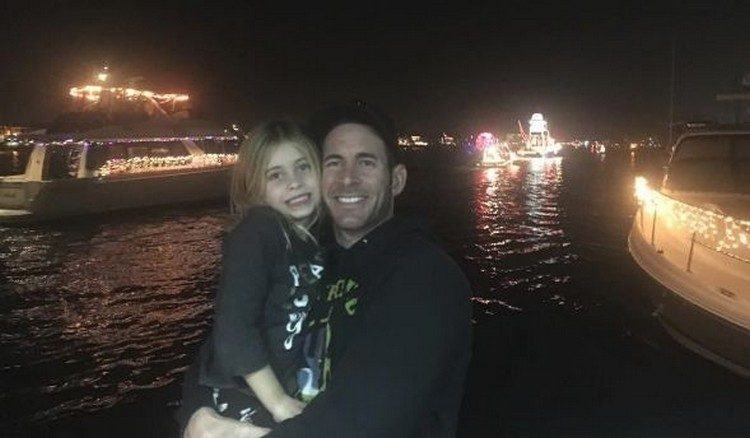 2. Tarek El Moussa's Net Worth Is Over $2,000,000
Several months ago, it was reported that Tarek and Christina had a combined net worth estimated to be between $2 and 3 million. They are paid $10,000 together per episode of Flip or Flop and also make a good bit flipping houses, which has been documented on the show. It is also believed that the duo charge as much as $40,000 to host speaking engagements. Finally, they supposedly taught real estate seminars in the past, charging participants $1,997 for three days of classes and an additional $1,000 for real estate software.
3. Tarek and Christina both faced significant backlash from their seminars after participants accused them of being "scammers."
According to several people who have sat through the 3-day program, the duo's real estate seminars, known as Success Path Education, are nothing more than a scam that left them feeling "bamboozled." Apparently, the couple do not actually teach the classes that focus on how to successfully flip houses. Instead, they pay instructors to do so. Instructors who avoid answering a lot of questions and try to persuade participants to buy additional seminar sessions, some of which cost tens of thousands of dollars.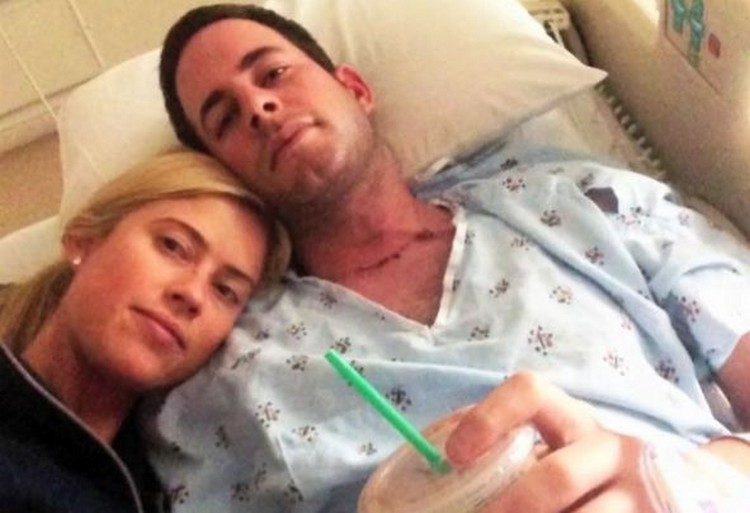 4. Tarek and Christina's relationship started in a real estate office.
Tarek had been selling real estate since he was 21 years old when Christina started working out of the same real estate office. Before long they were dating and not too much longer they were engaged. Of course, the photogenic couple had engagement pictures taken after their 2008 engagement, which can be seen here.
5. Tarek and Christina's 2009 wedding was a lavish affair.
Seven years before they decided to divorce, Tarek and Christina were married on Coronado Island in San Diego. Held outdoors, the wedding party included seven groomsmen and seven bridesmaids, who were dressed in plum colored gowns and carried a bouquet of red and purple roses. Christina's dress was surprisingly simple, yet elegant. Although, their relationship is currently marked by drama and anger, you can check out how much they adored each other on their wedding day here.
6. Tarek El Moussa is a cancer survivor.
Back in 2013, a nurse was watching an episode of Flip or Flop when she noticed a strange lump on Tarek's throat. After receiving a message the nurse sent by email to HGTV, he went to the doctor. It seems her concerns, along with Tarek's chronic cough, worried him. Eventually, he was diagnosed with stage 2 thyroid cancer. Within a month, his thyroid and surrounding lymph nodes had been removed and he had started iodine radiation treatments. Today, his cancer is in remission and he has met the nurse who possibly saved his life.
7. Apparently, Tarek El Moussa has a love of firearms.
Tarek's never mentioned his appreciation for guns on Flip or Flop, so you may be shocked to learn that he owns quite a few high powered firearms. In May, the couple had a huge blowup, which signaled the end of their marriage, during which the police were called to the scene of a "possibly suicidal male with a gun." This, of course, was Tarek, who had grabbed a gun out of the gun safe and hopped the backyard fence to head to the park and "blow off some steam." He, later said he grabbed the gun for protection against coyotes and rattlesnakes. When cops left the couple's home, they took with them five firearms, which Tarek voluntarily relinquished for 30 days.
8. Before undergoing treatment for cancer, Tarek banked his sperm.
Prior to starting radiation for thyroid cancer, which can cause infertility for up to a year, Tarek opted to have his sperm banked. The couple already had daughter, Taylor, but were planning on expanding their family. After his cancer went into remission, Christina underwent IVF and later gave birth to their son, Brayden.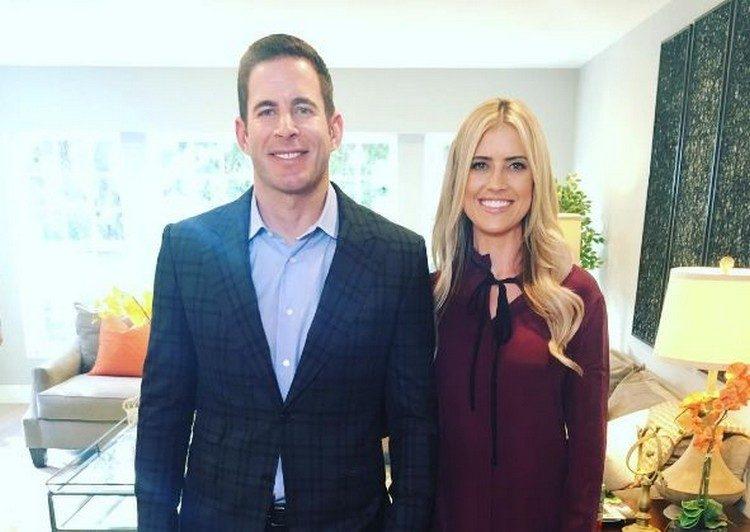 9. Tarek El Moussa has not always been successful in real estate.
While he started his real estate career during a huge real estate boom in California, it wasn't too long after Tarek and Christina married that things started going wrong. After their wedding, the couple lost a massive amount of money and both found it impossible to sell a house. They ended up moving out of the home they owned (with a $6,000 a month mortgage) and into a rented apartment for $700 a month. This is also what led them to begin flipping properties.
10. Tarek's not opposed to making a huge profit off his own family members.
In the season 3, episode 1 of Flip or Flop, Tarek purchased a dilapidated Yorba Linda home for $550,000. After spending $103,400 redoing the house, his sister, Angelique, wanted to purchase it. Tarek and Christina opted to sell it to her for $20,000 less than they planned to list the house for. Yet, they still made an impressive $61,600 off the sale. They did agree to forgo any closing costs.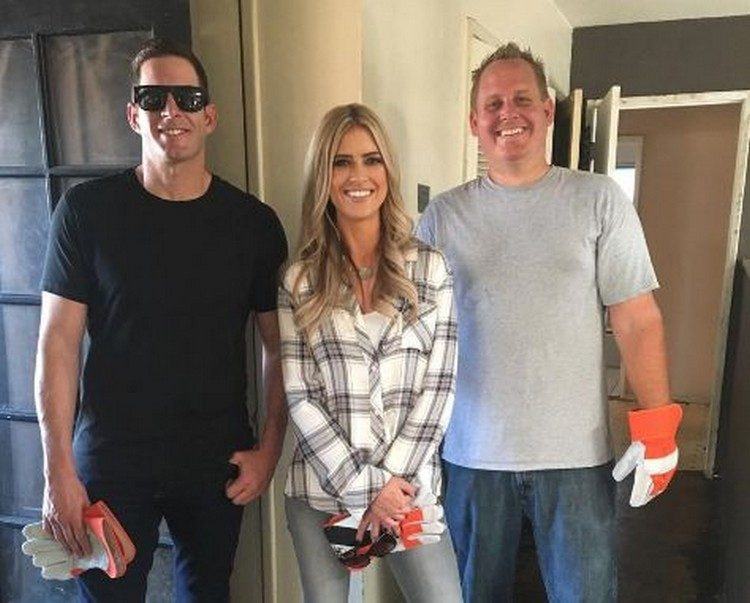 11. Tarek says he never had any plans to be on TV.
Despite saying in several interviews that he and Christina had never wanted to be on TV, it is worth mentioning that Tarek had a video of the two filmed and sent it to HGTV himself [10]. No, HGTV didn't ask them for it. Instead, he just sent a demo tape focusing on their first flip to the company. HGTV loved it and contacted them almost immediately.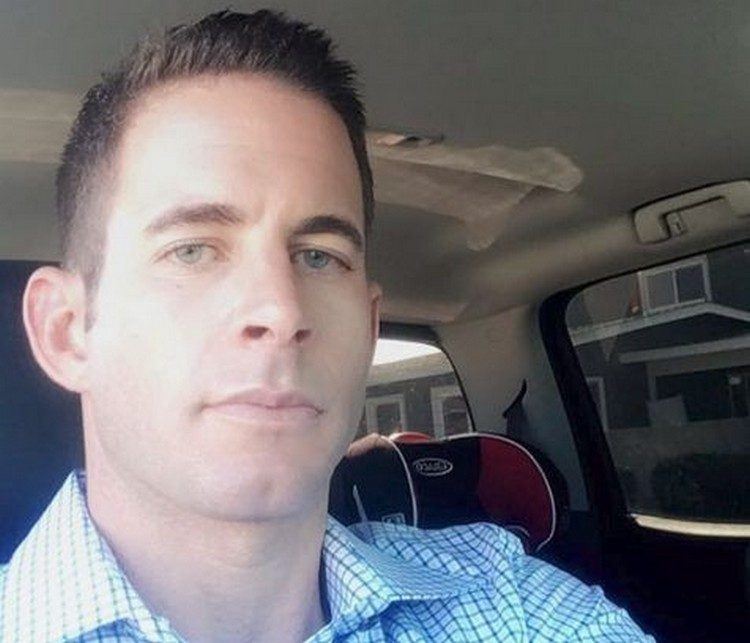 12. Tarek's a big fan of social media.
Tarek's on Facebook alone, as well as on a joint Facebook page with Christina. He also has his own Instagram page and a Flip or Flop page with Christina. Finally, he and Christina share a Twitter account. With the exception of Twitter, all the pages are updated regularly.
13. Tarek is no longer living in the family's home.
Due to "challenges in their marriage," Tarek has moved out of the five-bedroom home in Yorba Linda, California. According to PEOPLE, Tarek left the home back in May after the couple's epic argument during which the police were called. Christina and the couple's two children, Taylor, 6, and Brayden, 1, still live there and Tarek visits them several times a week.
14. Tarek spent almost 2 years working on the couple's dream home only to move out shortly after he completed the project.
When they first purchased the seven-bedroom, nine-bathroom home in 2014, Tarek and Christina assumed it would take around 6 months to renovate. The couple's prediction was way off. In fact, they were about 25% into the renovations when Christina decided to completely change the design plan, causing them to start all over. Today, the home has 5 bedrooms, a spacious, state-of-the-art gym, a chef's kitchen, and much more. According to Tarek, this is "the house we've been dreaming of our entire lives together." Unfortunately, it doesn't look like he'll be living there.
15. Tarek and Christina are not nearly as compatible as they appear to be on TV.
Although they look as they agree on everything on Flip or Flop, the truth is Tarek and Christina are wildly different. According to an insider who spoke with PEOPLE, the duo "seemed wildly incompatible." The source went on to say, ""She has champagne tastes, and he's a beer-from-a-can kind of guy. That was okay for a while when all they could afford was canned beer — they were on the same page, working together to make it and to do the best with what they had. But the stardom from the show, and the money from the show, meant that she started to feel like she could finally have some of the finer things in life."
16. Tarek may have dated the nanny he hired to take care of Taylor and Brayden when they were him.
It is being widely reported that Tarek hired a 23-year-old nanny after the couple separated to help him with the kids, only to end up dating her. However, he didn't date her while he employed her because he felt this wasn't a line he wanted to cross. Instead, when he began to develop feelings for her in September, she stopped working for him so they could start a relationship. After a few dates, including one to a Florida Georgia Line concert, the couple broke up in October.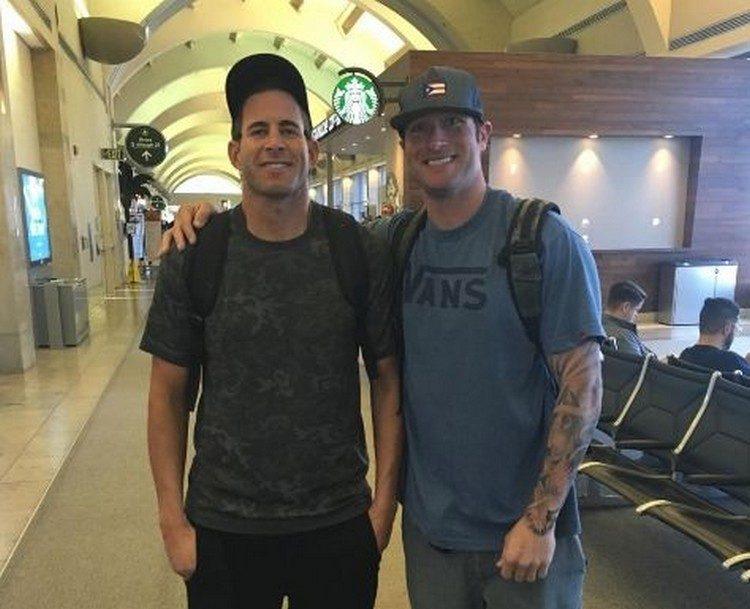 17. There is no need to worry about Flip or Flop be cancelled. After to Tarek, Christina, and HGTV, the show will go on.
While many couples might be hesitant to continue working together after separating, Tarek and Christina appear to feel differently. According to a statement released by HGTV, "When it comes to matters related to their own family, we respect their privacy and honor any decision that works best for them and their children. HGTV is currently airing episodes of Flip or Flop and the series will continue production as scheduled." We will have to wait and see if they really are able to continue their professional relationship despite their animosity for each other, though they do seem to be committed to trying to do so.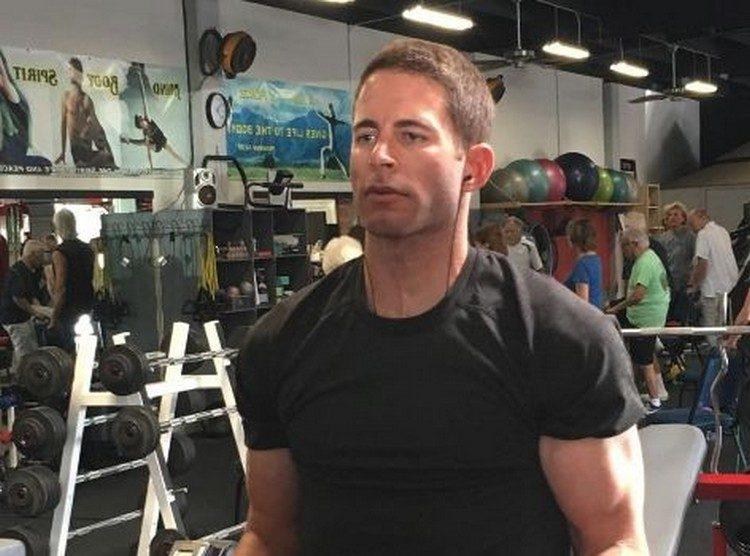 18. Tarek and Christina will continue to flip homes and film episodes of Flip or Flop in the same area of California.
Apparently, there are quite a few homes in California that have been foreclosed on and are in desperate need of serious renovations and updates. After all, every house the couple has worked on has been located in Orange County, CA, including Yorba Linda, Anaheim Hills, Long Beach, Santa Ana, Fullerton, and Whittier. Of course, this is where the couple, along with their children, lives and where their real estate company, Tarek and Christina, is located, so they are not likely to be branching out to other areas anytime soon.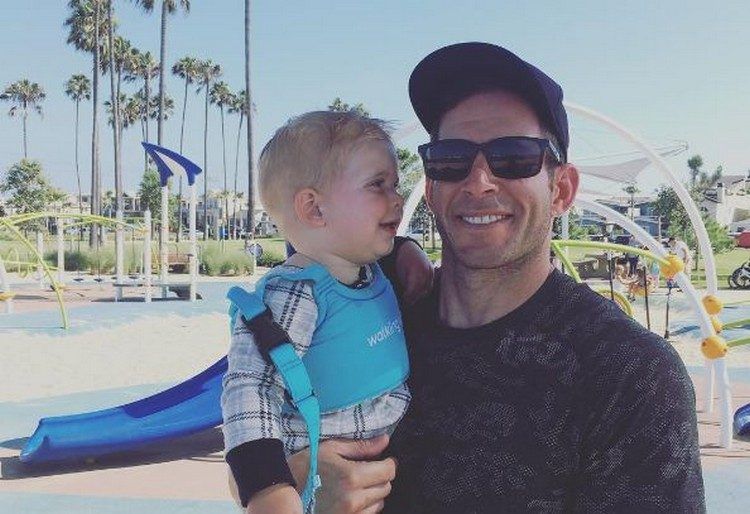 19. Tarek's (and Christina's) life has changed dramatically since they started filming Flip or Flop.
In the first few seasons of Flip or Flop, Tarek and Christina were always seen at the auction house bidding on whatever disgusting property was up for sale. However, you don't see them at auctions anymore. At the same time, they have started purchasing homes with considerably higher list prices, yet they no longer have to resort to loans from their parents and friends to finance their flips. Another huge change involves transportation. In the beginning, the couple had an older Honda SUV. They've since upgraded to a Denali and Range Rover.
20. Tarek and Christina may not have completely given up on their marriage.
TMZ reports that the couple have been working together in an effort to resolve their issues and do what is best for their kids and family as a whole. In fact, they were recently photographed hugging in public, though they did look uncomfortable. In other words, the couple may not be ready for divorce court just yet.