Like many other things, swimming pool designs come in a variety of shapes, sizes, and styles. Now that summer is well into full gear, people everywhere are taking full advantage of pools. While siting out by the water on a beautiful day is a treat in itself, how would you like to be able to conveniently enjoy your favorite food and drinks will hanging out in the water? That's where swim-up bars come into play.
Although these awesome poolside locations are typically seen at resorts and other tropical destinations, pools with bars are becoming popular amenities on many luxurious properties. After all, who wants to get out of the water every single time they need something to drink or a quick snack to enjoy? Imagine how great it would be to be able to swim up to a bar and enjoy a good drink.
From open areas to covered designs, these swim up bars are just as diverse as the pools that they're a part of. If you love hanging out by the pool, this added feature is something that will definitely catch your attention.
Here are 20 swimming pool designs with bars.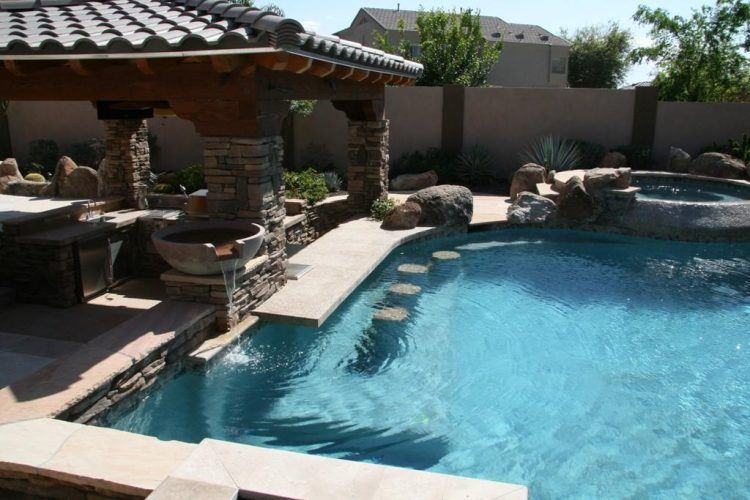 image via www.merchantcircle.com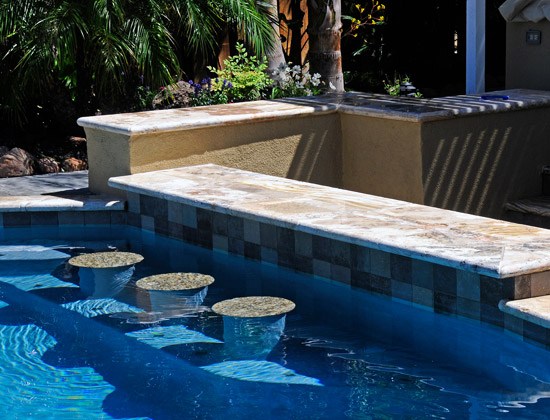 image via www.adamspools.com
image via www.sunrisepremierpoolbuilders.com
image via unique-landscapes.com
image via www.luxurypools.com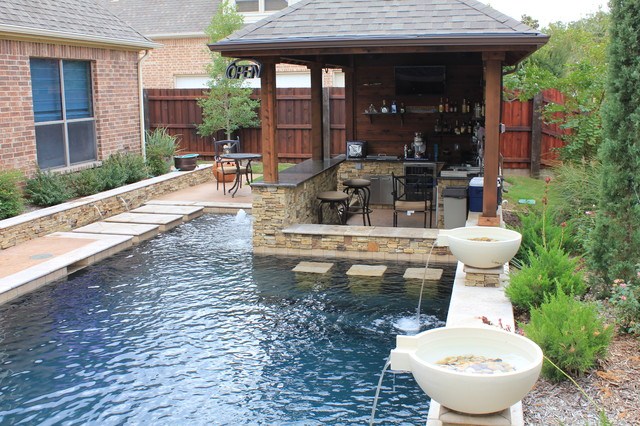 image via houzz.com
image via blog.jacksonpoolservice.com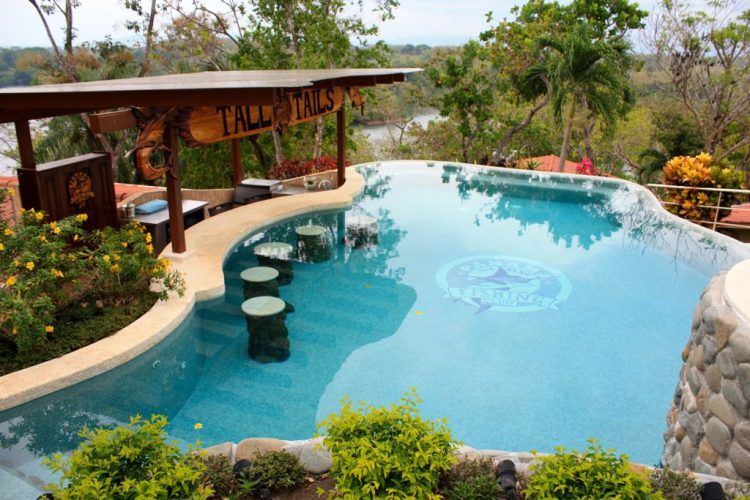 image via luxurybusla.com
image via sdpools.net
image via thepoolguyla.com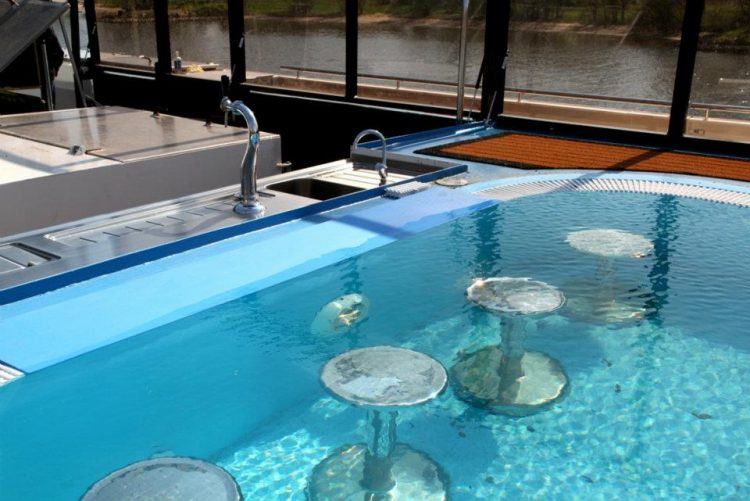 image via eurorivercruises.com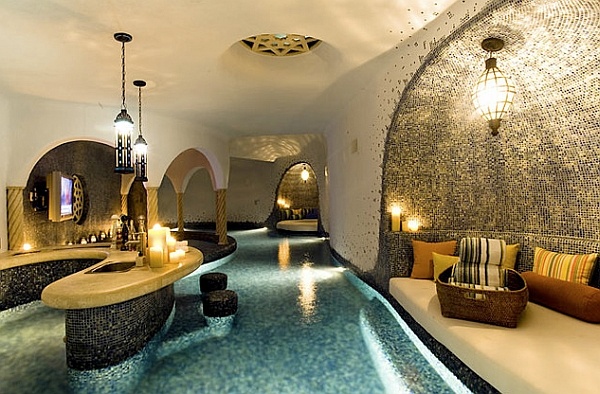 image via decoist.com
image via poolanalytics.hol.es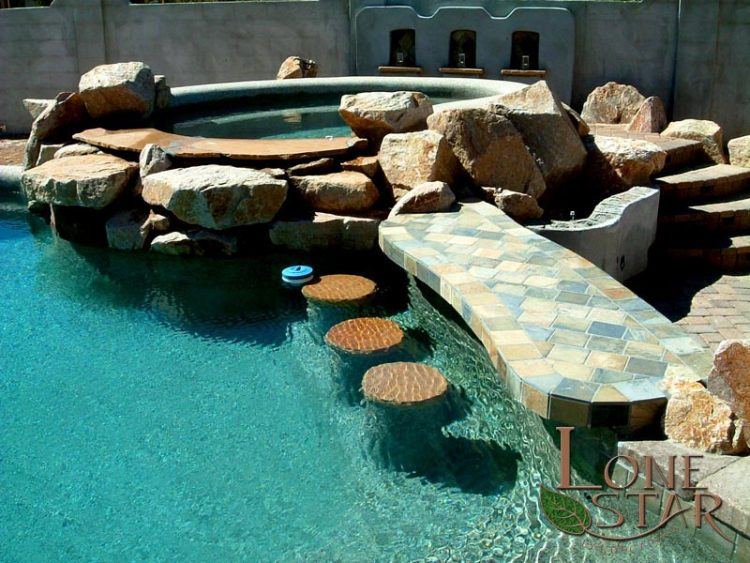 image via www.lonestaraz.com
image via photos.hgtv.com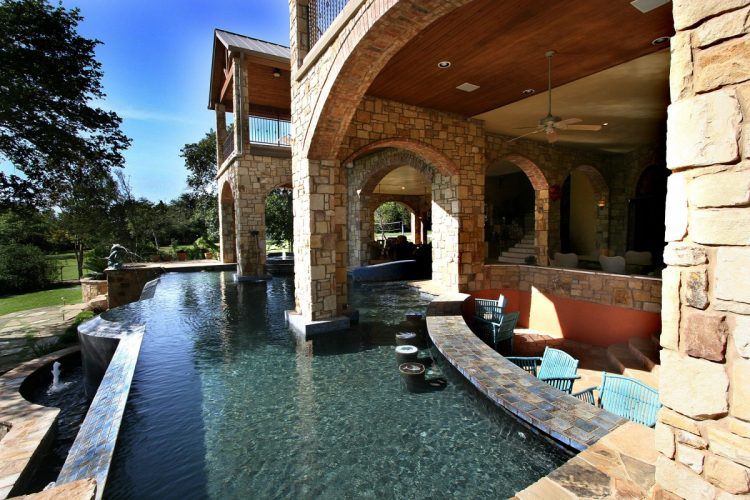 image via homestyler.com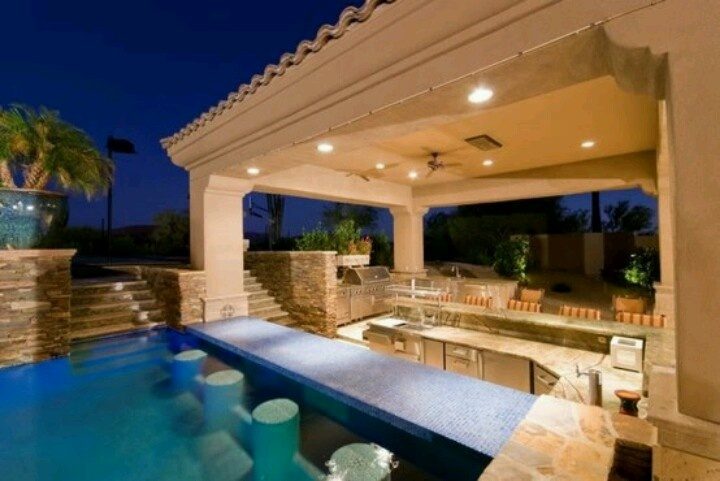 image via https://www.pinterest.com/mc68scrapper
image via www.businessinsider.com
image via www.planomatic.com
image via saccustompools.com
lead image via www.swimmingpool.com