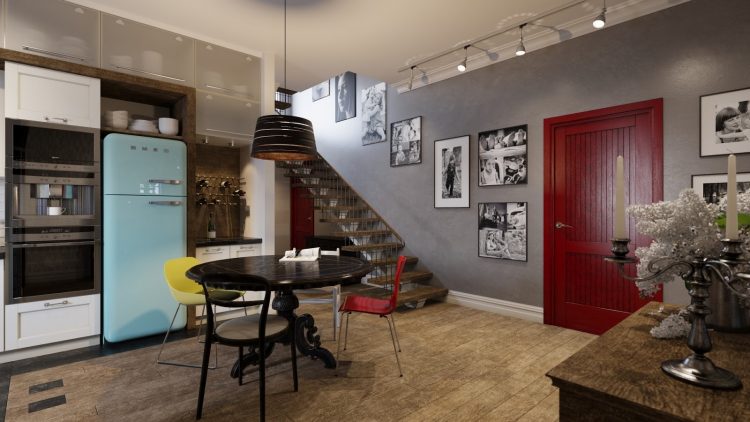 For decades, the Smeg company has produced refrigerators and other home appliances. Although refrigerators aren't typically anything to get excited about, Smeg has come up with a line that is sure to catch anyone's attention.With a vintage design, Smeg refrigerators look like something that came straight out of the 1950s. However, don't let their look fool you. These fridges may look like they're half a century old, but they're fully functional and can look great in your kitchen. But what's most appealing about these incredible refrigerators is the fact that they come in so many colors. Seriously, how often do you see a colorful refrigerator? Chances are the answer to that question is somewhere between rarely and never.
In most cases, fridges are either white, black, or stainless steel, and it's very unlikely to see anything else. Smeg, however, has decided to make use of the color spectrum, and the company has created units in colors such as pink, green, and yellow. With so much variety, you can easily select a fridge that fits your color preference, and the color scheme of your home. On top of that, Smeg's refrigerators also come in several sizes. If you're looking for a way to remodel your kitchen, you might want to start looking in Smeg's direction.
Here are 10 of the most colorful Smeg refrigerator designs.
image via www.desiretoinspire.net
image via stylefrizz.com
image via learn.compactappliance.com
image via www.homeappliancecenter.com
image via allideen.com
image via https://www.pinterest.com/vinylrevolution/
image via www.telegraph.co.uk
image via houzz.com
image via www.rangecookers.co.uk
image via www.freshdesignpedia.com
lead image via www.home-designing.com