Being a 20-something is a big deal. Some people don't see it that way. After all, all you have to do is keep breathing to make it there. It's not like it's some big accomplishment. But we tend to disagree. Being a 20-something is an accomplishment. You survived the awkward preteen years, the even more awkward teenage years, and probably already college or at least most of college at this point. You are now an adult, you're a little smarter, and you're finally able to care for yourself. That's why you need to take this time to get out and get some real life experience. And we have 20 amazing cities you might consider calling home – each is perfect for 20-somethings.
Photo by Getty Images
Portland, Oregon
All right, it sounds a bit cold and not all that amazing at the start of things. But it's been ranked high atop the livability list for a long time. The air is clean, the sights are gorgeous and jobs are plentiful. The cost of living is next to nothing, and you have so much to choose from in terms of activity, nightlife, dining and entertainment. You also have a great desire to want to be active living in such a vibrant and gorgeous city, so you should keep it in mind as a 20-something.
Photo by Getty Images
Austin, Texas
Austin is vibrant and beautiful, and the cost of living is low. The southern heat is perfect for those who want to live somewhere warm and welcoming. The nightlife and entertainment options are stellar. The music scene is one of the best in the country and the city has been ranked high on a list of 'meetability' which means your chances of meeting "The One" while living here are higher than they  are in other cities thanks to the number of successful single people in the city.
Photo by Getty Images
San Francisco, California
You're this close to the exceptional tech scene, but it's not the only job industry in the city. Not only is San Francisco gorgeous, the cost of living might seem high but it also works very well with the median income for those working in the city. There are plenty of careers in hospitality, fashion and tech start-ups, and the area is vibrant in terms of dining, entertainment and good health.
Photo by Getty Images
Seattle, Washington
Seattle is often underrated thanks to the fact that it's known for being such a rainy and cold place. But the truth is that this is a gorgeous place with a lot to offer. It's got a lot of jobs available in the tech and computer industry, it's filled with amazing coffee and the things to do here are plentiful. There is so much you will find that will make you happy and benefit your life in so many ways living here that it's perfect for those who are still young enough to enjoy it.
Photo by Getty Images
Denver, Colorado
The mile high city should not be confused with the mile high club, but it often is. Denver is a hotspot for 20-somethings thanks to affordability, cost of living and a great job market. It's been said that this is the kind of city in which you can live a bit city lifestyle with a country feel, and you're never going to be more active in the great outdoors than you will living in Denver. The sports teams are fun to watch, the weather is phenomenal for the activities you'll be dying to try, and you'll never have more fun.
Photo by Getty Images
Boston, Massachusetts
The cost of living in Boston is not necessarily cheap, but there is a strong job market and the population here is very young. In fact, it's the 'youngest' city in most of the country with the median age for those who live here at only 30. It's a place in which you will meet a lot of young successful people your own age and you will have a chance to grow and change and become the person you want to be here. There is a lot to do and see and enjoy here, and you're so close to Cape Cod that it's impossible not to enjoy life to the fullest.
Photo by Getty Images
Omaha, Nebraska
The cost of living in Omaha is actually quite low. It's the kind of place that no one really considers wonderful, but it actually is. When you look at the unemployment rate, the low 5% seems amazing. Add to that the fact that you can rent an upscale 2 bedroom apartment for under $800 per month and you're good to go. The nightlife is good, the places are nice and it's actually quite the hip location in the Midwest, even if it does not feel like it would be hip at all.
Photo by Getty Images
Tucson, Arizona
Arizona is a place that is just underrated as a whole, and Tucson is one of those places. The job market is stellar, the cost of living is ridiculously low and the weather is beautiful all year. There is so much to choose from in terms of apartments and housing, and the nightlife and entertainment scene is also impressive. Additionally, there is a lot of outdoor activity, which often makes it possible for many young people to become healthy and fit, which is always trendy and hip.
Photo by Getty Images
Tampa, Florida
The cost of living in Tampa is really not expensive when you compare it to other cities, the job market is amazing and there is so much to do. Close to the beach and practically on top of the water, this gorgeous city has a lot to offer. The nightlife is vibrant, the active outdoor lifestyle is prominent and there is a lot of hope for people in this age range as far as their own personal futures are concerned. It's also beautiful here all year, and that's not something you can deny.
Photo by Getty Images
Raleigh, North Carolina
The North Carolina area in general is just beautiful. There is nothing so lovely as being by the beach and the mountains, having lovely weather most of the year and actually experiencing mild seasons throughout the year. the cost of living here is very low and the job market is promising. There are plenty of young 20-somethings in the area, and the southern hospitality makes this location so much more worth it than people tend to give it credit for.
Photo by Getty Images
San Jose, California
San Jose is in the heart of Silicon Valley, and the people that live here are the best paid in the country. In fact, the median salary here is $83,000, which is quite impressive. So many people that life in this area are in the tech industry and they have jobs that make it easy for them to have a nice lifestyle. The weather is nice, the location is prominent and it's just a great place in which to live, call home, and begin a family if that's what you want to do.
Photo by Getty Images
Okay, so it's not exactly cheap to live here. However, that doesn't mean it's not completely worth it. Find yourself a roommate or two and a nice apartment and you'll be good to go. People who live in the city have a lot of job options, a lot of entertainment options and they have a lifestyle option that allows them access to some of the most amazingly diverse cultures in the entire world. We'd recommend everyone spend at least a little time living here at some point.
Photo by Getty Images
Charlotte, North Carolina
Charlotte is a surprising city because it's just not what you might expect. It's not as small as people like to think that it is, and it has a lot to offer. There is a very low cost of living, beautiful homes, access to some of the nation's most beautiful nearby locations and there is a great job market in the area. It's the kind of place in which raising a family seems like the best option, and it's just such a gorgeous place to call home. You will find yourself very happy here.
Photo by Getty Images
San Antonio, Texas
San Antonio is a very vibrant Texas city, and many people love to call this location home. The average cost of rent in this area is under $1000 per month and there is a lot to do. According to some recent research published by Facebook, a large number of the people who live here identify as single, too, so it looks like it might be a good place to go looking for your future spouse if you want to get married and begin a family at some point in your life.
Photo by Getty Images
San Diego, California
There are few places in the world as lovely as San Diego. It's southern and warm, it's on the ocean and it's so diverse. The job market here is promising. There are a number of people in their 20s living here, which means you'll have ample opportunity to meet new people and make new friends – potential life partners, even. There is much to do here, so you'll never be bored, and you have access to some really great nearby locations if you love to travel.
Photo by Getty Images
Dallas, Texas
Dallas is a prominent city in Texas, and it's really inexpensive. In fact, so many people who live here are just shocked by how inexpensive it is to live here. But the area is surprisingly urban, too. The jobs here are in abundance, the poverty rate is low, and there is a lot to do. People in their 20s will really find it easy to find themselves living in Dallas, which is really what is just the most important thing in life. Finding yourself here is a great way to first get lost and then be found.
Photo by Getty Images
Colorado Springs, Colorado
Colorado Springs is not where most young people think when they think of their dream location, but it's worth some consideration. The area is lovely. It has a lot to offer in terms of jobs and family, and there is a lot to do. People here are among the healthiest in the country thanks to the fact that they spend so much time in the great outdoors being active, and they're also happier. Living her in your 20s is a good way to ensure that you are able to live happier in your 30s.
Photo by Getty Images
Miami, Florida
Sure, the crime rate is a bit high and the area is inundated with tourists, but that does not mean that the area is not great for 20-somethings. The job market is impressive, the cost of living is relatively inexpensive in comparison to some of the other locations in the area, and it's really just a nice place to live. The weather is always nice, the outdoor life is phenomenal and you'll always have sunkissed skin and a happy smile. It's impossible not to be happy here.
Photo by Getty Images
Tulsa, Oklahoma
The Midwest does not make for a 20-somethings dream location, but do not be fooled by the fact that it's not a tropical location. Tulsa has ample job options for those who want to make a decent living, and there is plenty to do in terms of nightlife and entertainment. The area is also filled with single people in the same age range, which is something that a shocking number of people look for when they choose a place to live.
Photo by Getty Images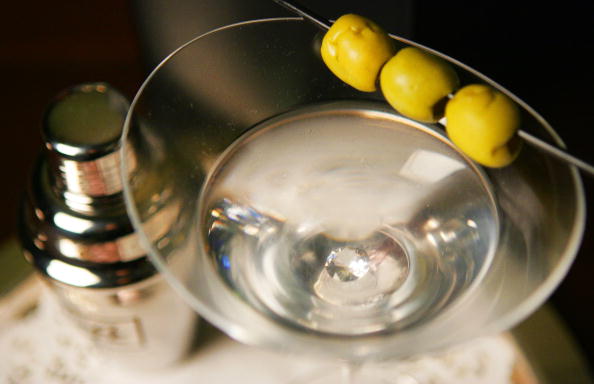 Virginia Beach, Virginia
Who doesn't want to live on the beach? Well, if you're in the market for a great beach community, you've found one right here in Virginia Beach. It's a lovely area with a lot to offer those in their 20s. The area is prominent in terms of job availabilities, and it's one of those places that has some of the most profound entertainment in the world. We recommend this as a place to consider on your short list if life on the east coast sounds like the right choice for you.
Photo by Getty Images