Dating can be extremely difficult.  Whether you're looking to meet someone new, or looking to try new things with someone you already know, it can often feel like a never-ending cycle.  Many people just don't seem to be in the right place at the right time, and as a result, sometimes feel that there is no hope. However, there are many cities throughout the country that are great for people who are trying to enjoy the dating scene.  Whether you enjoy art, sports, or music – being indoors, or spending some time quality time with mother nature, these cities have something for you and your partner to enjoy. Here are the 20 best U.S. cities for dating.
 (Photo by Tim Boyle/Getty Images)
Philadelphia, PA
Philadelphia, PA may be nicknamed The City of Brotherly Love, but it's also a pretty good spot for those looking for romantic love.  Philadelphia's growing population has attracted a lot of single people, and the city's rich history means there are a lot of really great places to visit all over the city.
 (Photo by William Thomas Cain/Getty Images for MGM)
Chicago, IL
The weather in Chicago may not be the most welcoming, but the city has plenty of other great things to offer. Over the years, Chicago has been voted one of the best cities for single people.  The city also offers a wide range of activities and is also home to several professional sports teams, so finding the perfect spot shouldn't be too difficult.
 (Photo by Scott Olson/Getty Images)
Hoboken, NJ
Hoboken, NJ is certainly not one of the most well-known cities in the country, in fact, many people outside of the state may never have even heard of it.  However, over the last several years, Hoboken has been considered one of the best locations for single people. According to one source, "Hoboken simply buzzes with life…Nearly 40 percent of the city's residents are between the ages of 20 and 34 and have never been married…" On top of its high population of singles, Hoboken is also home to countless restaurants, bars, and clubs that provide a great atmosphere for meeting new people.
(Photo by Christopher Furlong/Getty Images)
Phoenix, AZ
The city of Phoenix is a great place for those looking to meet new people, and for those who want to wine and dine someone they've already met.  Phoenix is among the best cities for single women, and the city provides them with plenty of places to meet the parter of their dreams.
(Photo by Leigh Vogel/Getty Images for Edens)
Austin, TX
Being home to a number of colleges and universities, the city of Austin is booming with life.  Several sources, including Forbes Magazine and Yahoo Travel, have voted Austin as one of the best cities or dating in the country. Lauren Modery, a woman who moved to Austin from the west coast, stated that her experiences dating in Austin were "great" in comparison to other places she's lived.
 (Photo by Michael Buckner/Getty Images)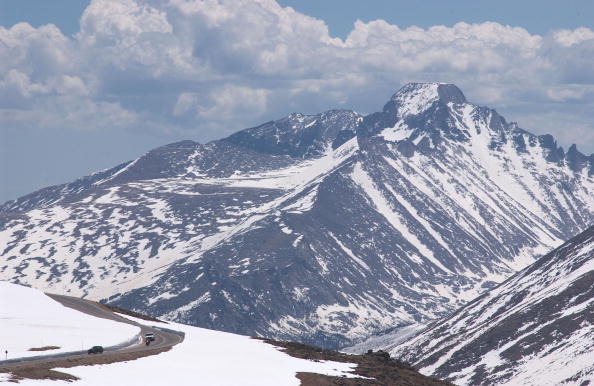 Colorado Springs, CO
Colorado Springs is a great place for those looking to date and form long-term relationships.  The city is full of romantic locations and great attractions including the Royal Gorge Bridge, which is just outside of the city and is the highest suspension bridge in the United States.  Although bridges may not seem that attractive, residents say that the view is amazing, and provides the perfect backdrop for a lovely moment.
 (Photo by Kevin Moloney/Getty Images)
Springfield, MA
Springfield is a small city nestled in the quaint state of Massachusetts. Due to the small size of both the city and the state, many may not even think of Springfield.  However, the area has proven to be a great location for dating. Springfield's diversity makes it a great place to meet people from a wide variety of backgrounds, and the city's proximity to both Boston and New York allows for easy access to two exciting cities.
 (Photo by Bruce Bennett/Getty Images)
Honolulu, HI
Honolulu is paradise, so it should come as no surprise that the city is a great place for romance.  Honolulu is considered one of the best cities for singles, and also provides those looking for love with a great location.  The cities beaches and restaurants make great places for those looking to get to know each other, and one resident described Honolulu as "the friendliest city I've ever lived in." However, some transplants to the city have stated that it is a little difficult for outsiders to break in.
 (Photo by Justin Sullivan/Getty Images)
Minneapolis, MN
The reasonable cost of living in Minneapolis makes it a great destination for singles. The city also offers a host of things to do including the Minneapolis Institute of Arts.  However, one resident noted that "to be a successful dater in the Twin Cities, one needs to be somewhat assertive, because Minnesotans are rather shy."
 (Photo by Stephen Maturen/Getty Images)
Dallas, TX
Like Austin, the city of Dallas is booming with life.  Over the last several years, Dallas has become a popular destination for tourists and people looking to relocate.  As a result, there has been an increase in the number of jobs offered in the city.  Dallas is also home to a lot of great things to do, including museums, sports, and parks.
 (Photo by Joe Raedle/Getty Images)
New York, NY
With more than eight million people living in New York City, meeting people shouldn't be an issue. Dubbed "The City that Never Sleeps," New York is also full of great places to visit and things to see.  Whether your interests lie in music, art, theater, or sports, there will be something exciting for you to do, and plenty of ways to put a romantic spin on the activity of your choice. Locations such as Central Park and the Brooklyn Botanical Gardens are also great options for those who love outdoor dates.
(Photo by Spencer Platt/Getty Images)
Atlanta, GA
The city of Atlanta seems to be on an unstoppable growth spurt.  The city is becoming a popular relocation destination, especially for young professionals, and as a result, the city' dating scene seems to be on the rise.  In 2012, Atlanta was voted one of "The Best City to Find a Date," and it continues to live up to its expectations. The city offers a wide range of activities from romantic dinners to a day at the Atlanta Aquarium.
 (Photo by Moses Robinson/Getty Images for UPS)
Cleveland, OH
Apparently, Ohio really is for lovers. Although the city of Cleveland often gets overlooked, it certainly has a lot to offer. The city's downtown area offers plenty of great date options including the Theater District which is home to Playhouse Square Center.  Sports fans may also consider having a date at the Quicken Loans Arena and catch LeBron James and the Cavaliers in action.
(Photo by Duane Prokop/Getty Images)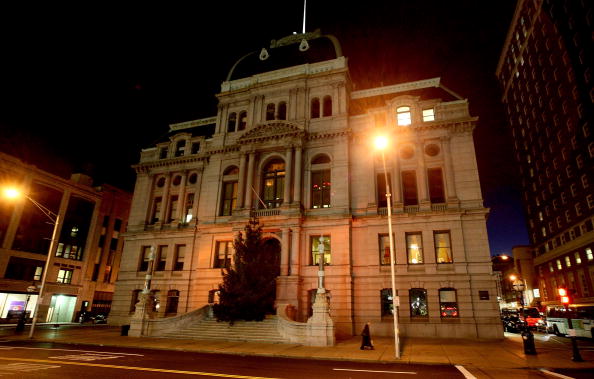 Providence, RI
Providence is a very small city.  However, its friendly beach-town atmosphere can be a great environment for those looking to date.  Providence offers plenty of romantic locations, including several beaches and restaurants.  Downtown Providence is also home to some great date options including restaurants, spas, and water fire: "an award-winning fire sculpture installation on the three rivers in downtown Providence."
(Photo by Jim Rogash/Getty Images for (RED))
Los Angeles, CA
Also known as the City of Angels, Los Angeles is as beautiful as it sounds.  Although many view the city of fake and superficial, it can be much more than that for those who are willing to dig a little deeper.  Los Angeles provides the perfect backdrop for fun and romantic dating.  Between its beaches, restaurants, shows, and clubs L.A. provides plenty of options for any type of person.
 (Photo by David McNew/Getty Images)
Washington, DC
Our nation's capital is a great place for dating.  Washington D.C. offers a number of museums and monuments, all of which are free of charge.  However, if art and history aren't your thing, D.C. also has plenty of restaurants, bars, and clubs for those that prefer a typical dinner date. Also, the city's metro system is a great alternative for couples who want to enjoy a night out without having to worry about driving.
(Photo by Win McNamee/Getty Images)
Boston, MA
Boston is a great place for singles on the dating scene.  The richly historic city offers plenty of opportunities to have the perfect date. No matter the time of year, there is always something to do in Boston and locations like Quincy Market and Harvard Square allow couples to get out and join the crowd while spending a day enjoying good food and good shopping.
 (Photo by Mass Communication Specialist 2nd Class Kathryn E. Macdonald/U.S. Navy via Getty Images)
Norfolk, VA
Norfolk may be a relatively quiet city, but that may actually be a good thing when it comes to dating.  Those looking to date in Norfolk can do so without some of the distractions that are often present in larger cities. Although some residents say meeting people can be difficult, one two people connect, there are plenty of things for them to do.
(Photo by Win McNamee/Getty Images)
Denver, CO
Denver offers a lot of great locations for the perfect date. The city has a lot of romantic attractions including horse-drawn carriage rides and the Denver Botanic Gardens.
 (Photo by Doug Pensinger/Getty Images)
San Diego, CA
San Diego is a great place for singles, and a great place in general.  The cities laid back environment is great for those wanting to get to know each other and have some fun. The area is also home to numerous romantic places including Corondo Landing and The Prado.
(Photo by David McNew/Getty Images)