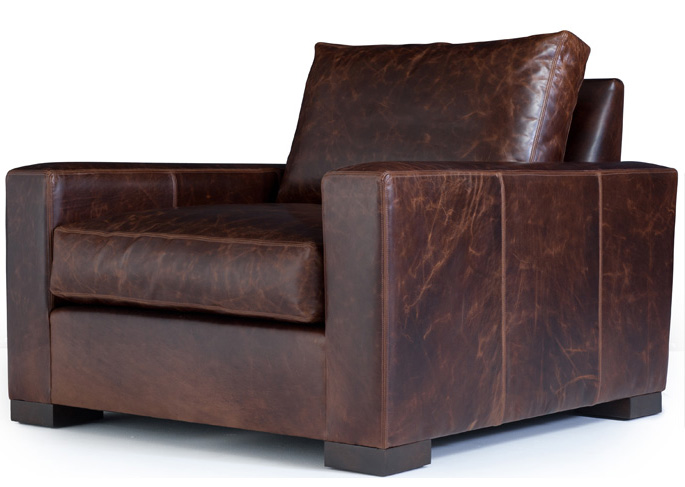 Chairs are one of the most essential things to any man cave. After all, what good is a man cave if there's nowhere comfortable to sit? With hours of sports to be watched and hours of games to be played, there's going to be an awful lot of sitting going down. Sure, there are couches, but when it comes to man caves, chairs are the throne. Any guy who's ever had a man cave knows that there needs to be at least one seat that belongs to him and him only. With that being said, picking the right chair can be a little difficult. With all of the amazing options out there it's kind of hard to narrow it down to just one. But who says you have to? Here are 20 of the best man cave chairs you've ever seen.
image via themancaveblog.com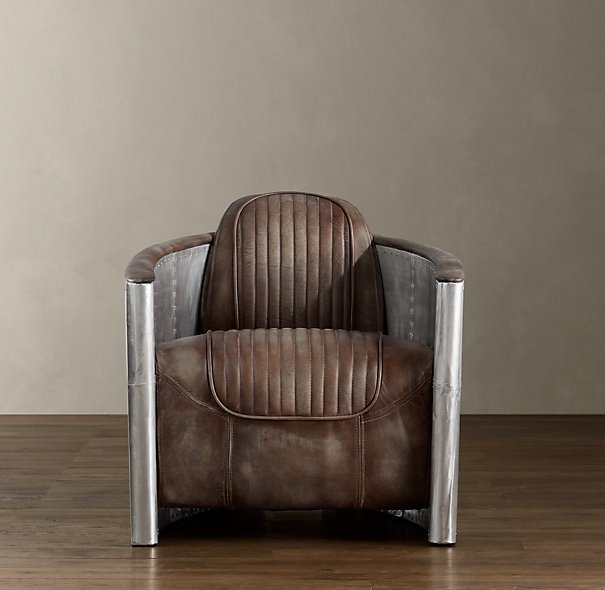 Chairs like this are perfect for the guys who want to keep their man caves manly but stylish. This beat brown leather has a modern look but still remains in touch with the classic feel.
image via www.manteresting.com
Why settle for only a chair when you can get the works? Featuring a cool and high-tech look – this design is perfect for millennial man caves. This matching chair, ottoman, and table set are perfect for the guys who like to put their feet up without too much hassle.
image via roverparts.com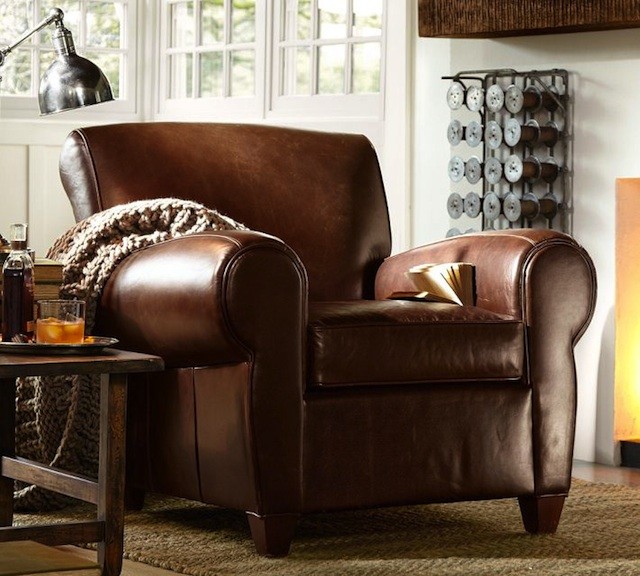 When most people think of man caves, they picture a dark and messy space that doesn't have too much class or style. However, that doesn't have to be the case – and this luxurious chair is proof. With fine leather like this, a man cave can easily become a trendy hangout spot that even the ladies will want to spend time in.
image via www.tjandersonhomes.com
For the corporate men, chairs like this are exactly what their man caves need. This light brown leather chair with a matching ottoman can provide the ultimate comfort experience for watching the game or just sitting back and relaxing with friends.
image via blog.dudepins.com
If there's one thing lots of men love, it's cars, and this matching chair set modeled after an antique car is sure to turn a few heads. With black leather and plush red cushions, there probably won't be too many other people in the neighborhood with cool chairs like this.
image via www.strangemilitary.com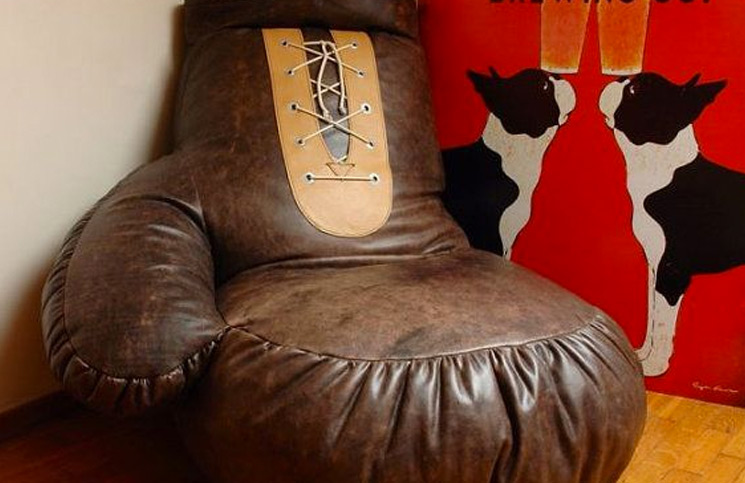 Got a sports loving man in the family? This creative boxing glove chair will be the perfect addition to any man cave. Seriously, what could be better than watching the fight in a seat shaped like an old boxing glove? Exactly.
image via www.mancavemaster.net
If you're going to play video games, you might as well do it right. This fully loaded gaming chair will allow you to connect to your gaming consoles and hear your favorite games and music through the chair's build in speakers. Pretty impressive, don't you think?
image via www.getdatgadget.com
Even the most dedicated sports fans may not be able to make it to the field for all of their favorite games, but who needs to with cool chairs like this? Modeled after a baseball glove, this chair will look perfect in any sports lover's man cave.
image via www.strictlymancave.com
Sometimes keeping it simple is the best way to go, and this minimalist leather chair is all about simplicity. With a leather cushion and a wooden-like base, this chair can make kicking back in style easier than ever.
image via www.amsterdammodern.com
If classic cars and classic leather are your thing, this cool retro style chair is just what you need. Modeled after the back-end of an old  car, this chair is sleek, stylish, and downright cool. With a chair like this in your man cave, you'll probably be spending a lot more time in there than you'd like to admit.
image via blog.homeclever.com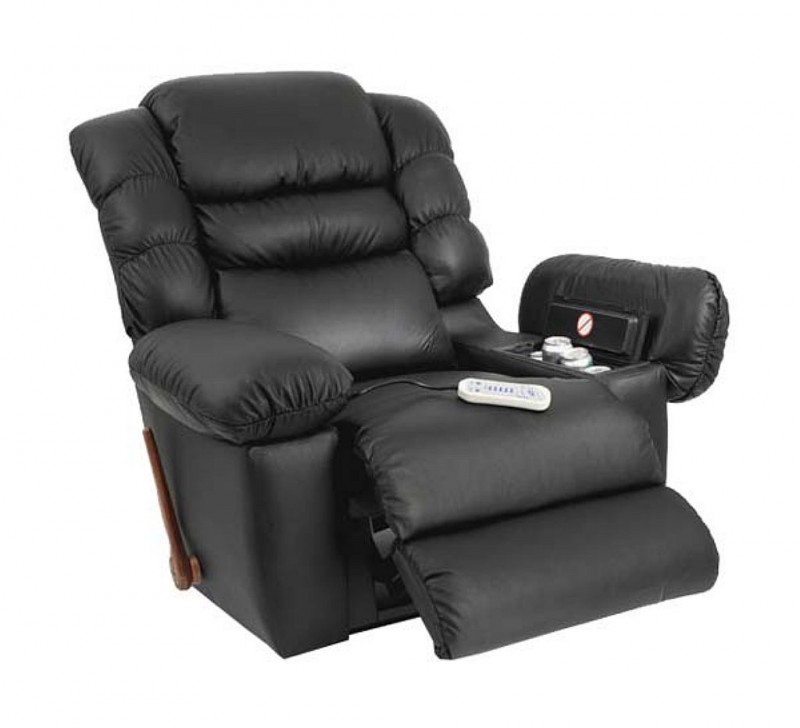 When it comes to man caves, nothing is more sought offer than a recliner. However, this chair puts an awesome twist on the classic chair. With a built-in massage feature, and arm rest storage for drinks, this is the ideal chair for any guy.
image via www.richardfmackay.co.uk
If you can't decide between a chair and a sofa, why not go with a little bit of both? This oversized chair with a built-in tray table and cup holder is big enough to take a nap in, but small enough to be the chair you always wanted. Whoever said you can't have it all probably doesn't have a chair like this in their man cave.
image via thechive.com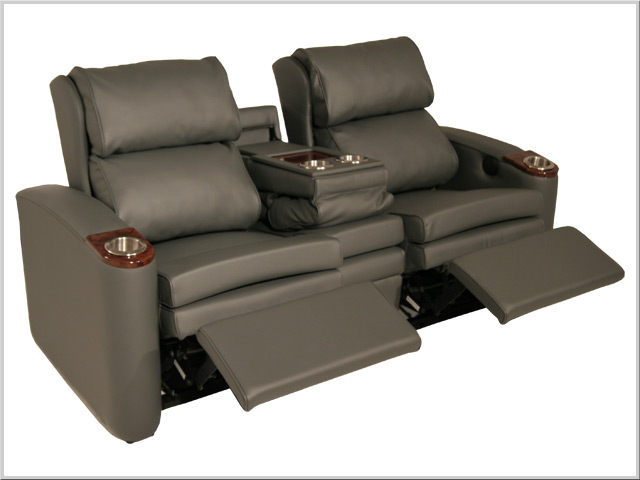 Two chairs are better than one, and this double set of leather recliners is perfect for anyone who is sharing a man cave with another guy in the house. With plenty of cup holding and arm resting space for two, this set up could be a great way to safe space without having to give up any seating.
image via 4seating.com
Okay, so you love cars – but having a chair that actually looks like a car isn't your thing. No problem. This oversized plush Camaro chair will let everyone know that you're all about the fast life. Plus, even non car lovers will have to admit that this chair looks pretty comfortable.
image via www.pro-touring.com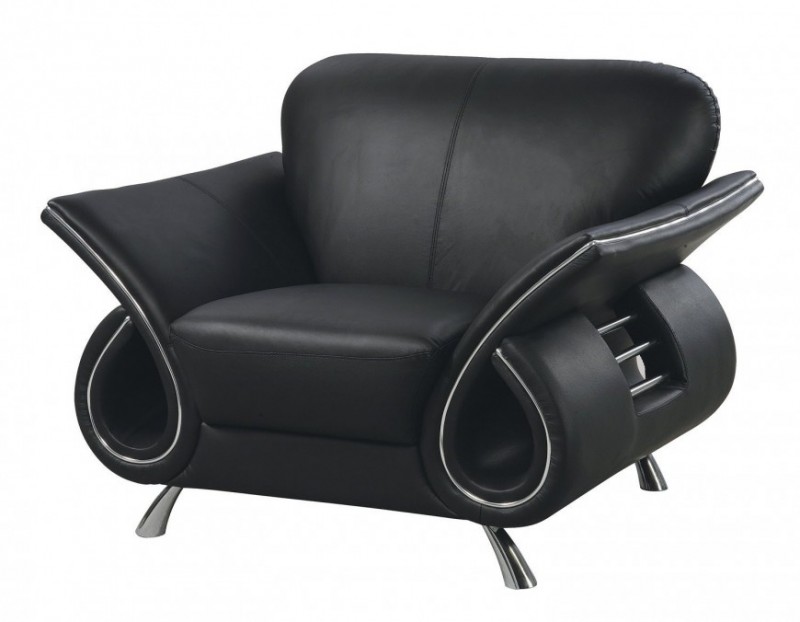 This modern leather chair has a very unique design that is hard to ignore. While it may not be the biggest or chair on the list, if you're the kind of person who wants to make sure that your man cave meets all of your style needs, you'll definitely want to consider going with something like this.
image via homestratosphere.com
Sure, this chair is a little on the large size, but with the level of comfort it can provide – it's absolutely worth it. With the ability to practically mold to your body, this will certainly be the one chair in the house that isn't to be sat in by anyone else.
image via www.dreamwavechair.com
Putting a contemporary spin on the classic rocking chair, this simply black leather chair has just what it takes to get you into nap mode after a long and stressful day. On top of featuring a design that is both cool and comfortable, this chair is also great for the mature man who's looking to step his man cave up in a new direction.
image via hometone.com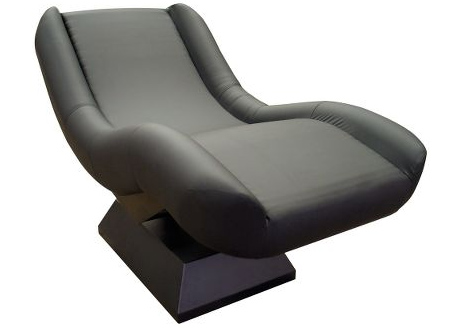 Why sit when you can lay? This cool chair which almost acts as a bad will provide a level of comfort that is unmatched. Once you spent enough time sitting in a chair like this, it can be kind of hard to go back to the traditional way of sitting.
image via digsdigs.com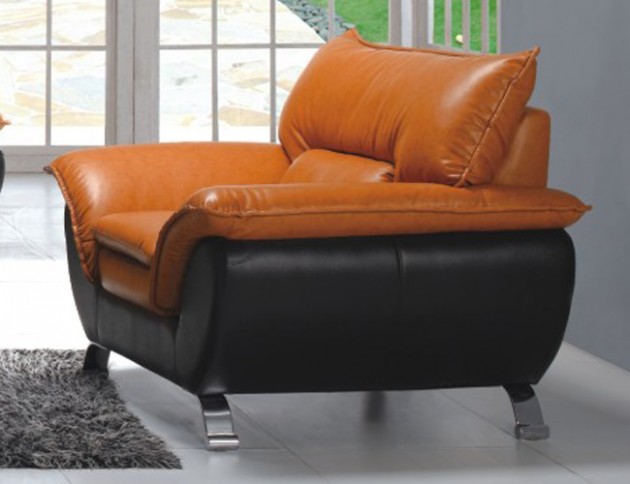 Most guys probably don't like to experiment much with color. Think about it, many of the man caves you've seen in your life were probably full of black furniture. However, this two toned chair which features an orange cushion is proof that sometimes it's okay to take a little risk with color. It's also a friendly reminder that your man cave doesn't have to actually resemble a cave.
image via www.catchwild.com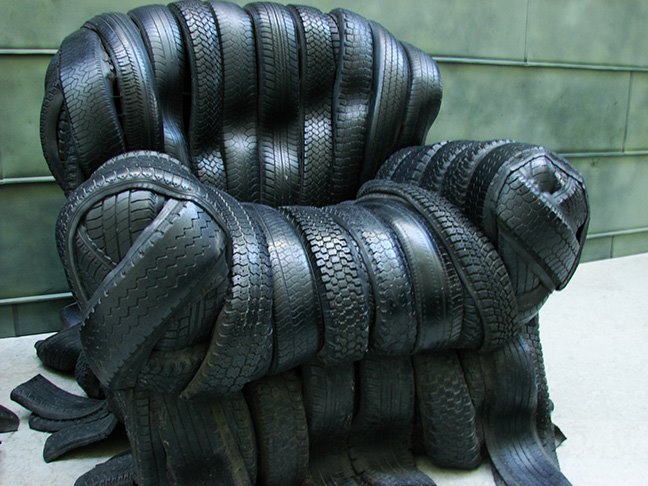 One of the coolest things about a man cave is that it's the one room where you can put all of the weird furniture that wouldn't look right in any other part of the house. Made from old tires, this chair has man cave written all over it. Sure, it might not be the most comfortable thing in the world, but the novelty factor alone is enough to make this chair worth it.
image via www.digitaltravelerblog.com