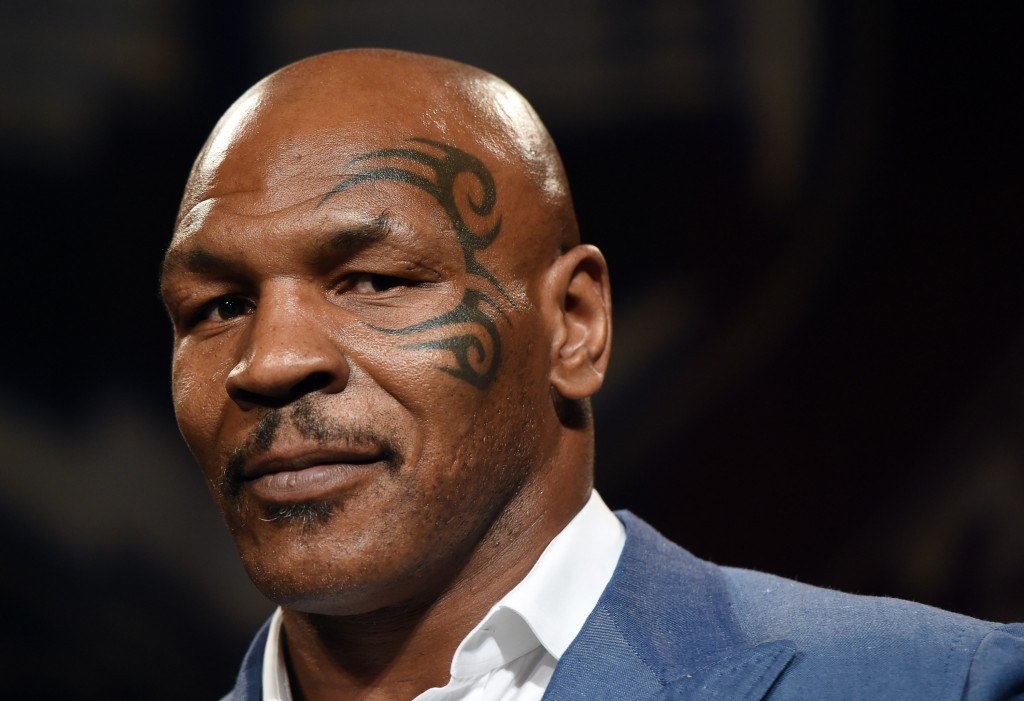 Being a famous athlete might mean you make a lot of money, but it certainly does not mean you're going to stay wealthy forever. In fact, statistically speaking, many famous athletes are actually quite broke within just a few years of making it in the major leagues. They live outside of their means, they blow money on things they cannot afford and they don't plan for the future. Some plan for the future, and they make investments. However, not every athlete who makes real estate investments takes a profit on their investment; some get burned quite badly in the real estate market. Read on to find out which celebrities got burned in the real estate market.
Photo by Getty Images
Marion Jones
Not only did she lie to a grand jury and achieve her Olympic Gold medal status while using performance enhancing drugs, she also made it her mission to lose everything and spend 6 months in jail. When she was out of jail, she lost her $2.5 million home in North Carolina and she also lost a house she'd purchased for her mother in the past. She didn't lose her mother's house due to foreclosure, however, she was forced to sell it for less than she owed on the house to keep from losing it.
Photo by Getty Images
Evander Holyfield
When he was forced to sell his Georgia home in 2012 to avoid foreclosure, he took one of the biggest hits around, and that's saying something for a man who takes hits as a profession. His house was one on which he owed a very unhealthy $14 million, and he was only able to sell the home for $7.5 million, which was a huge hit for the fighter and his finances.
Photo by Getty Images
Kevin Garnett
He is living proof that it is difficult to sell a home sometimes. The hotshot sports star bought a house in Concord in 2007 for a whopping $4.6 million. When he tried to sell the house, he was only able to get about $3.6 million from the sale, losing a million dollars on the sale of his home. It then took nine months before it was time to close and the house actually had to go back on the market. It was a big loss for the star.
Photo by Getty Images
Carl Crawford
Baseball player Carl Crawford took a bit hit in the market when he sold one of his homes for nearly $3.2 million less than what he paid for the home. He purchased it for more than $5.8 million several years ago and was only able to sell the house for $2.6 million. The market, despite improving in the past few years, has not done him any favors in the real estate business. We assume he was a bit unhappy about this.
Photo by Getty Images
OJ Simpson
The former professional athlete just does not make good decisions, and we do not have to go into detail to describe to you just how poor his decisions really are. In fact, it's really unnecessary. However, his house was foreclosed on in 2013, and he was forced to sell the house at auction. We don't know how much he paid for the home when he purchased it, but it was listed on the auction block for a paltry $800,000, which is not much for a mansion in South Florida.
Photo by Getty Images
Ray Allen
He might be the only athlete on this list that did not lose money in real estate, but he was burned by the market in a big way. He recently sold one of his mega-mansions for only $25,000 more than he paid for it many years ago when he decided that the house would make a great investment. For most people, a $25,000 gain would be ideal, but for someone in a house like this – it burns to only make this little bit of profit.
Photo by Getty Images
Michael Vick
It should come as no surprise that the football star lost his home while in jail. It's hard to pay the mortgage when you have so many legal fees and fines to pay for the things you did that were so against the law. However, he lost his home to foreclosure, which set him back several million dollars. He's back, though, and he's making money again so we wonder if he can keep up better fortune in the future.
Photo by Getty Images
Terrell Owens
He's not winning any popularity contests as far as his life goes, but he's also making some bad real estate investments. Of course, all real estate investments are bad when you have no money with which to purchase a home, you then spend the money you earn in the meantime and you don't pay for your homes. He's lost two houses to foreclosure, and he was unable to save either. His loss is somewhere around $4 million – estimated.
Photo by Getty Images
Mike Tyson
After the death of his trainer, his life sort of spiraled out of control. He lost nearly $400 million in money, assets – and that includes homes – and just about everything he'd ever earned. He was facing legal issues, he had some other issues to contend with, and he's been unable to get back on his feet the way he once was ever since.
Photo by Getty Images
Curt Schilling
This might be the most depressing story in all of athlete real estate history. The famous baseball player bought a huge piece of land from a former sports star for $4.5 million. When he decided it was time to sell, he listed it for more than he owed. It sat on the market for a staggering 6 years. It still hasn't sold, and it's on the market for just over $2 million. He's trying to sell the house after more than 6 years on the market for $2 million less than what he paid to live here in the first place.
Photo by Getty Images
Jose Canseco
He decided that he would take a $4 million loss on his large, sprawling estate when he walked away from the mortgage. He said that he simply owed too much on the home and that the bank was the real owner of the home, so he might as well just stop paying money to the bank to live there since they are the real owners. It seems that he missed the part about real estate investments where you pay the mortgage.
Photo by Getty Images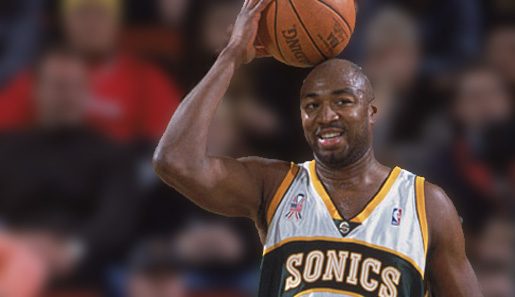 Vin Baker
He was a secret alcoholic and that brought an end to his career. When he no longer had the money to pay for his multimillion dollar mansion, it went into foreclosure. We are not sure how much of a hit he took when he lost the house, because it did sell to a bank. However, the amount for which the house sold has been undisclosed, which means we simply have no way of knowing what kind of a hit he took on the home.
Photo by Getty Images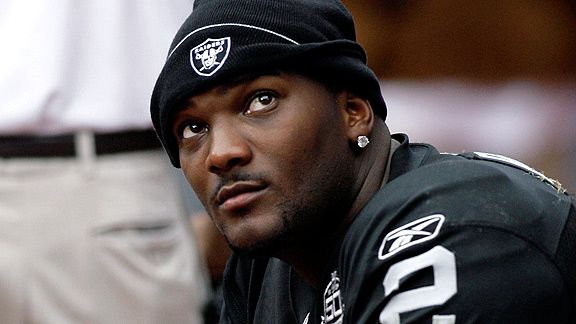 JaMarcus Russell
He lost a $3 million investment he made into a mansion after he was drafted and the loss was a big one. Known as being one of the worst draft stories in NFL history, he was unable to perform as he should have and it ended up costing him his job back in 2010. Even though he earned $32 million in his playing days, he lost his home a year after he was let go and wasn't able to recover from that real estate investment.
Photo by Getty Images
Lenny Dykstra
Back in 2008, the famed ball player had to put his $25 million home on the market in California after he realized he was so broke he couldn't afford to even keep his championship rings. Unfortunately, he was unable to sell the home and it was foreclosed on. It was yet another of those awful situations in which athletes lived outside their means and then ended up hurt most by their poor choices combined with the economy.
Photo by Getty Images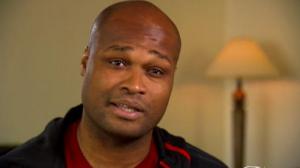 Antoine Walker
His financial issues were not something that came as a result of his bad investments, but more so from his lack of ability not to buy illegal substances. He bought a big, beautiful home with the reported $110 million he earned over the course of his career and then decided that he would blow all his income. He took a huge hit in the real estate market when he lost his 7,000 square foot home in Boca Raton.
Photo by Getty Images
John Smoltz
He casts for Braves games now, and he is doing just fine financially. However, the world was a bit surprised when it was announced that his Wyoming home was facing foreclosure. It seems that there was some issue with the sporting club with which he invested in the house, and the default on the mortgage payments and the loss he took on the house were strategic plans to get him out of an even bigger mess with this club.
Photo by Getty Images
Latrell Sprewell
When he hit his coach, people though the end was near. However, he had a nearly 8 year successful run on the court after his hotheaded behavior in 1997. He even earned something along the lines of $100 million in that time. He wasted all of it, and then refused to sign a $30 million contract stating he couldn't feed his family on that. He was jobless by 2005 and lost two houses to foreclosure. The hit he took from that was in the tens of millions of dollars.
Photo by Getty Images
Sergei Fedorov
The Russian hockey player lost millions of dollars on two homes he owned several years ago. He blamed the losses on his financial advisor and then won a lawsuit against his investor for more than $60 million. It seems that someone was misappropriating his funds and it caused him to end up with a foreclosure notice he didn't even know was happening. This was a bad situation in which he lost money on real estate, but through no fault of his own.
Photo by Getty Images
Allen Iverson
He was one of the greatest basketball players of his time, but it didn't work out for him and his poor financial choices. In fact, it seems that when he spent nearly $3.5 million on a mansion not too long ago, he was unable to pay for it. He tried to sell it, and it went into foreclosure, but was able to sell before that happened. He still took a nearly $1 million loss on the home though, since it sold for only $2.5 million.
Photo by Getty Images
Julius Erving
He is one of the most famous basketball players in the world, but that didn't stop him from taking a huge hit on one of his properties. He actually lost his $2 million estate after he listed it for sale and it sat so long that no one bought it. The market was bad for him, and he defaulted on the mortgage payments and lost the home to foreclosure during the economic downturn.
Photo by Getty Images