Most people love to eat.  Here in the United States especially, eating is much more than just a necessity, it's also a pastime.  Meals are often at the center of many of our daily social interactions.  We share laughs over lunch, discuss plans over dinner,and wind down over a good dessert. As a result, kitchens are one of the most important rooms in any home.  For many families, the kitchen has become the one place in the house where the family can all get together at one time to enjoy each other's company. Because people tend to spend a lot of time in the kitchen, it tends to be one of the first rooms to get remodeled during home renovations.
However, even though most people are comfortable putting their own creative touches on their kitchen, many people fail to realize that kitchens do not necessarily need to be confined to walls.  In recent years, outdoor kitchens have become increasingly popular among home owners who like to entertain guests outside.  Instead of just firing up the old grill and pulling out some old tables and chairs, outdoor kitchens can provide all of the comforts of an indoor kitchen and are built to sustain the elements all year round.  With these spacious outdoor designs, the days of running inside to grab something out of the fridge are long gone. Here are 20 amazing outdoor kitchen ideas and designs.
1.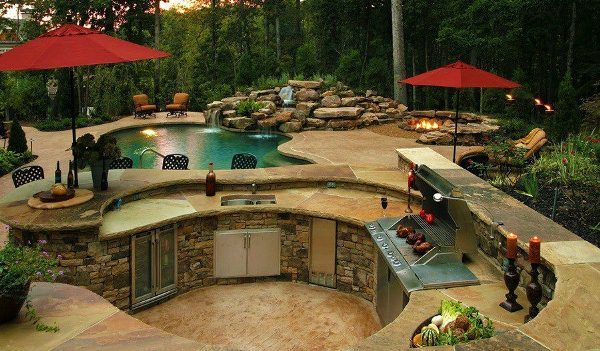 (image via goodhomedesign.com)
2.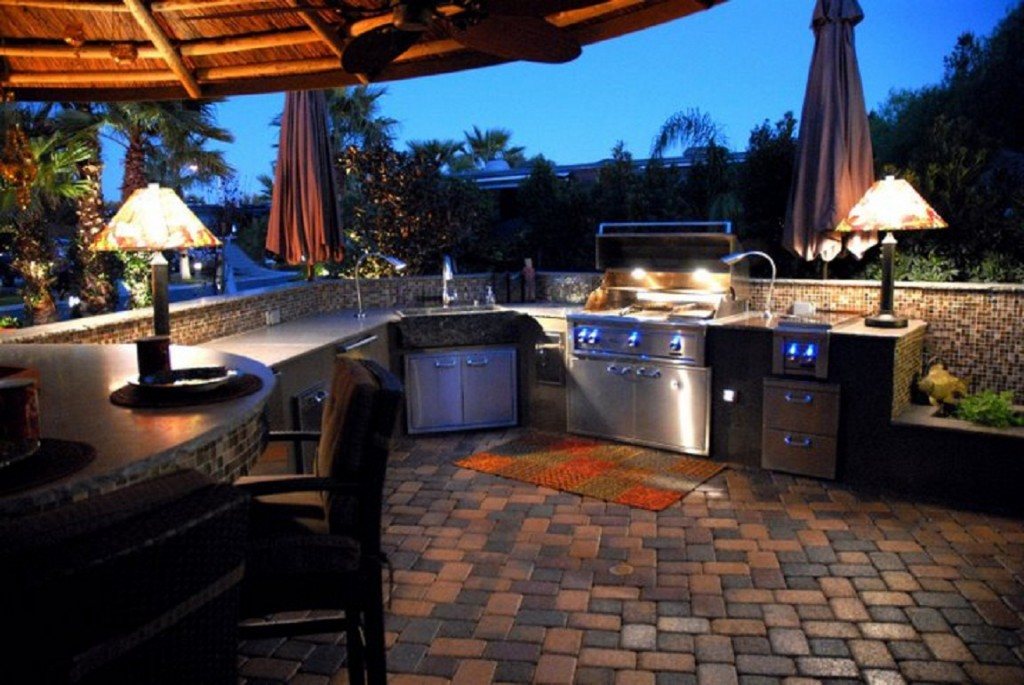 (image via socalvahomes.org)
3.
(image via blog.styleestate.com)
4.
(image via huffingtonpost.com)
5.
(image via fermederome.com)
6.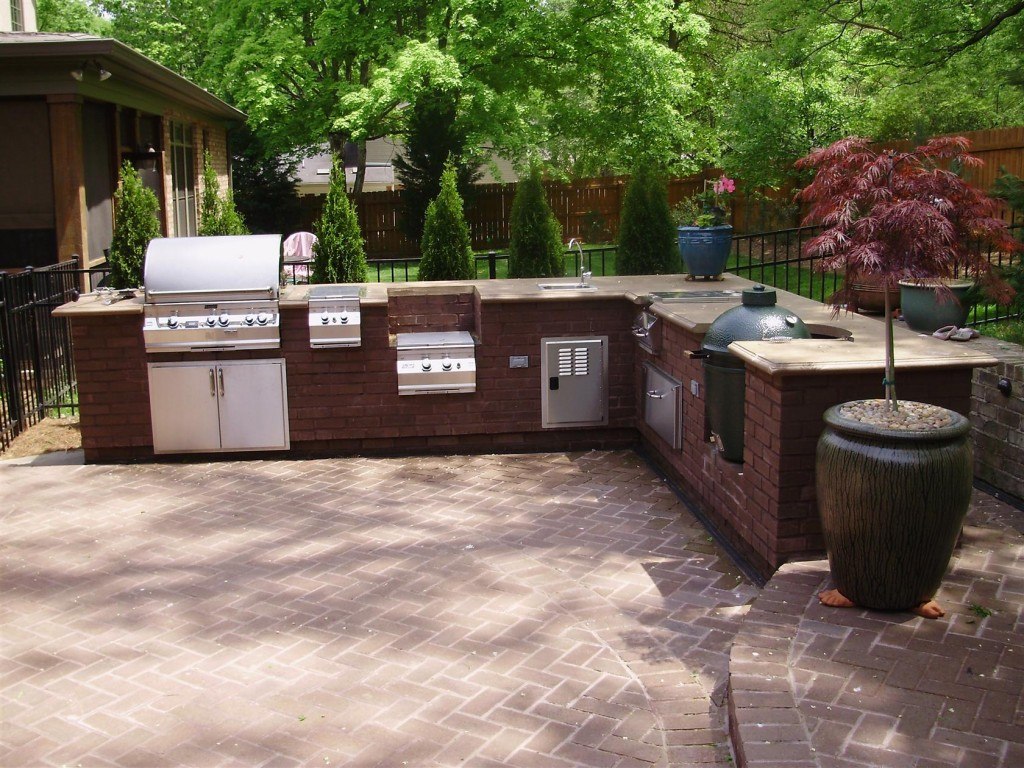 (image via sipsoups.com)
7.
(image via stylemotivation.com)
8.
(image via houzz.com)
9.
(image via ranario.com)
10.
(image via dumpaday.com)
11.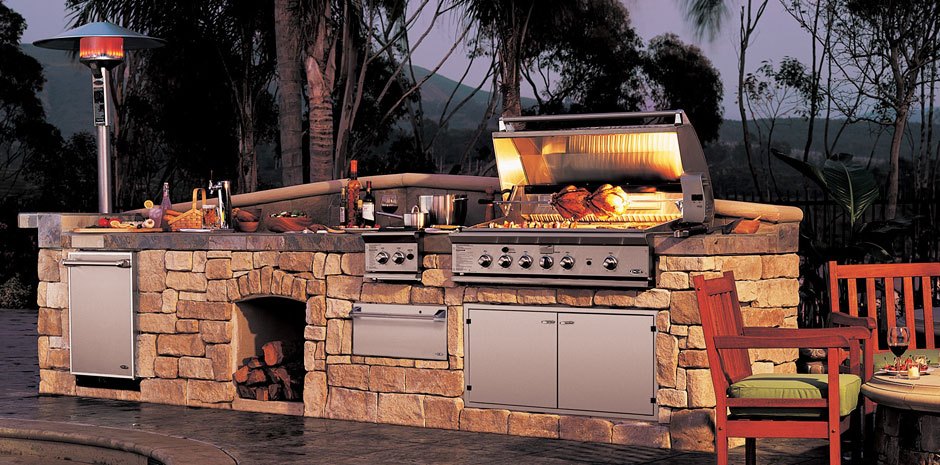 (image via spssc.com)
12.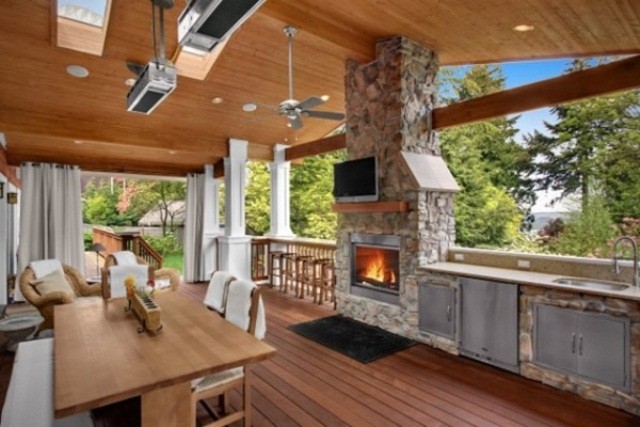 (image via digsdigs.com)
13.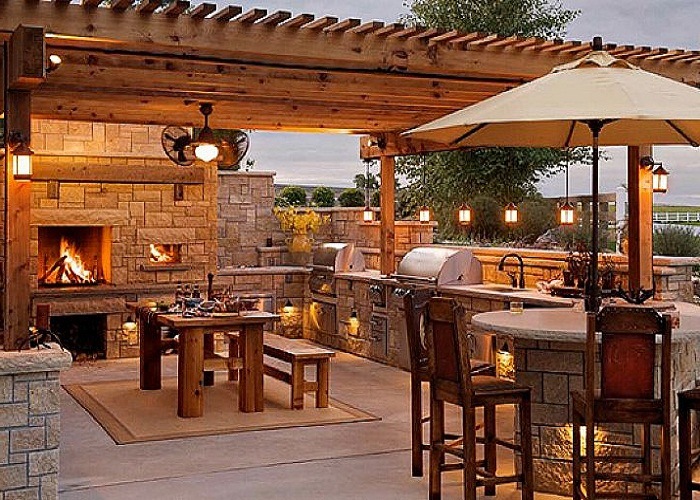 (image via kaamz.com)
14.
(image via anikamari.com)
15.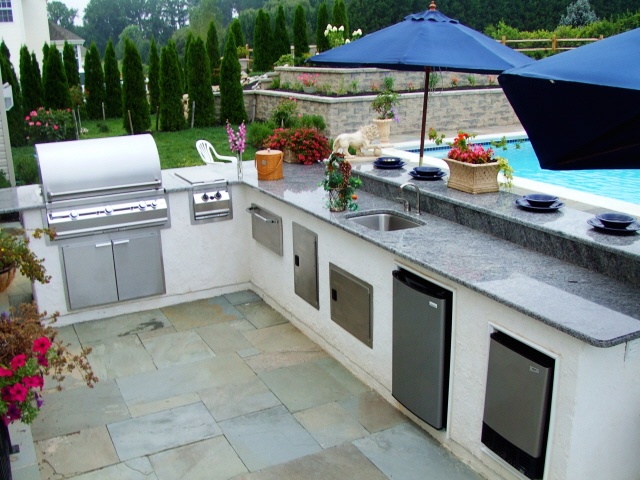 (image via photolabels.co)
16.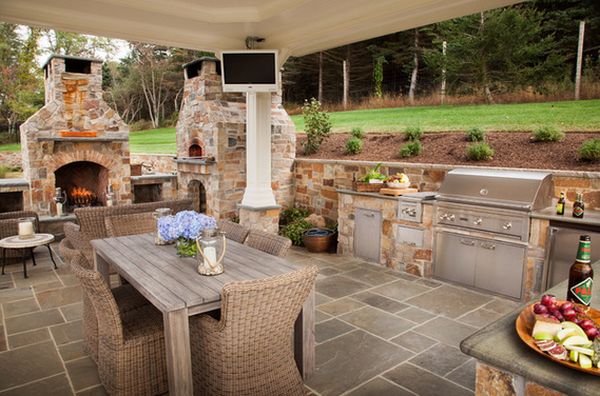 (image via ikeadecora.com)
17.
(image via urbanoasisllc.com)
18.
(image via galaxyoutdoorlasvegas.com)
19.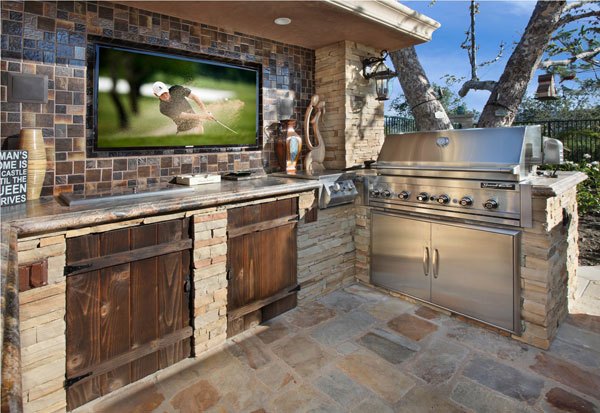 (image via ext.homedepot.com)
20.
(image via https://www.pinterest.com/dahlyshamilton)
(Photo by Justin Sullivan/Getty Images)