Having small rooms is always kind of a drag. Even if you don't have a lot of stuff, there's something about being in a small room that always feels a little cramped. Unfortunately, there isn't really any quick, easy, or cheap way to actually make a small room bigger. However, having small rooms definitively isn't the end of the world. There are lots of small room idea out there that can help you make the most of your space. In fact, there are several things you can do to make small spaces appear bigger. Different colors, different pieces of furniture, and different arrangements can all come together to make a small space feel a little on the larger side. If you've been looking for ways to make your small space seem a little bigger, these ideas can definitely help you. Take a look at 15 spacious small room ideas you'll love.
This bedroom definitely isn't the biggest, but it's layout makes it feel spacious and stylish. Purple also acts as a very calming color.
image via decoist.com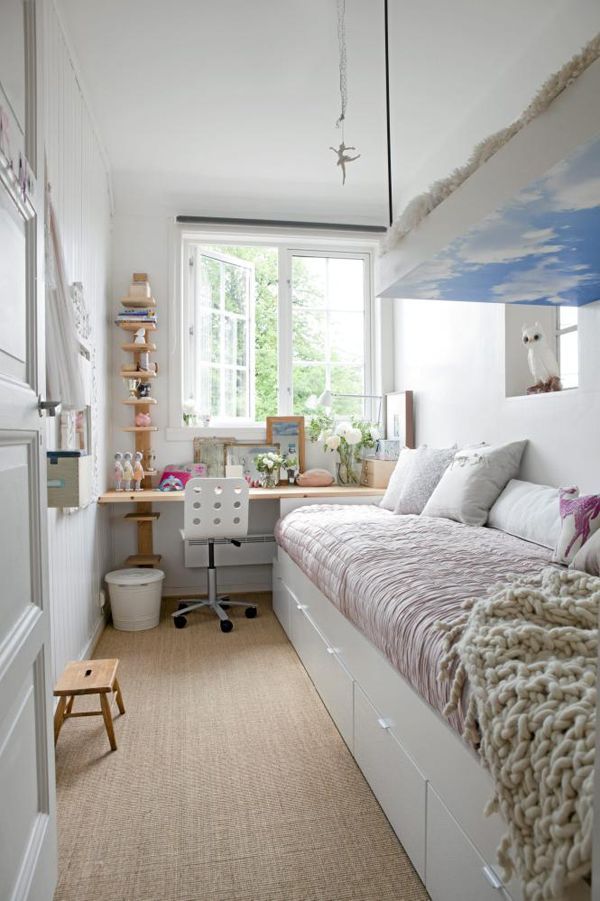 When it comes to small room ideas, there's nothing more important than storage space. Having room to store your things is one of the best ways to make your space feel open and clutter-free.
image via https://www.pinterest.com/sewander/
Another great small space idea includes fold out furniture. Fold out tables and beds are a great way to make the most of your space.
image interiordesignidea.com
Interior design is all about making the most of what you have. These round containers can be used as an accessory or as additional storage.
image via decoist.com
This elevated fold out bed design is the perfect space-saving piece of furniture. When it's not in use it can be folded up against the wall.
image via house-ideas.co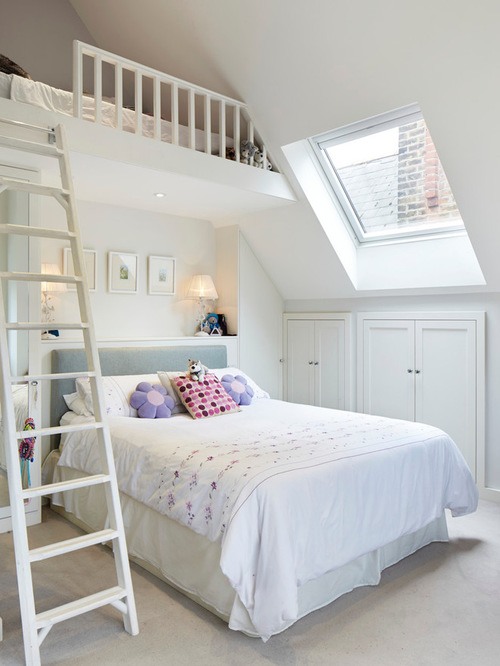 A loft design is a great way to make a space feel bigger. Stretching the space out over two levels also gives it a more lavish look.
image via houzz.com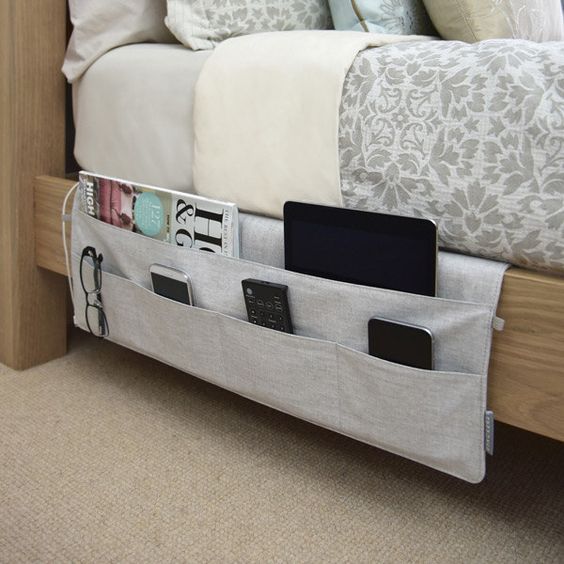 Looking for a place to put every day items like remotes, glasses, and tablets? This little bedside storage pouch will definitely come in handy.
image via v4.cc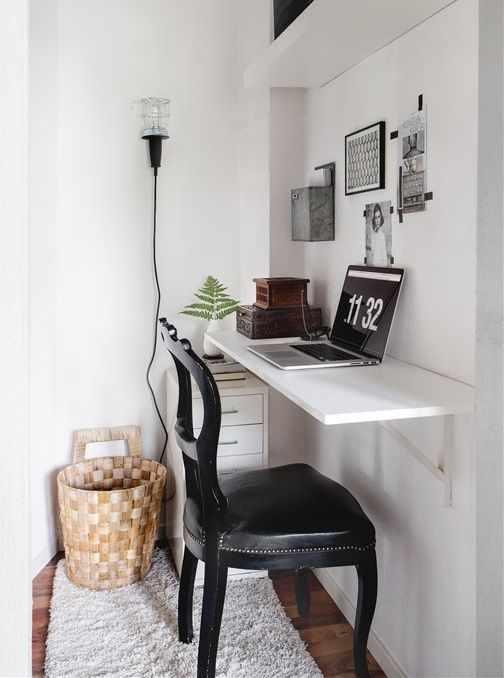 Small space ideas are a must if you know you're working with a very limited area. This cozy set up works perfectly as a tiny office space.
image via decozine.com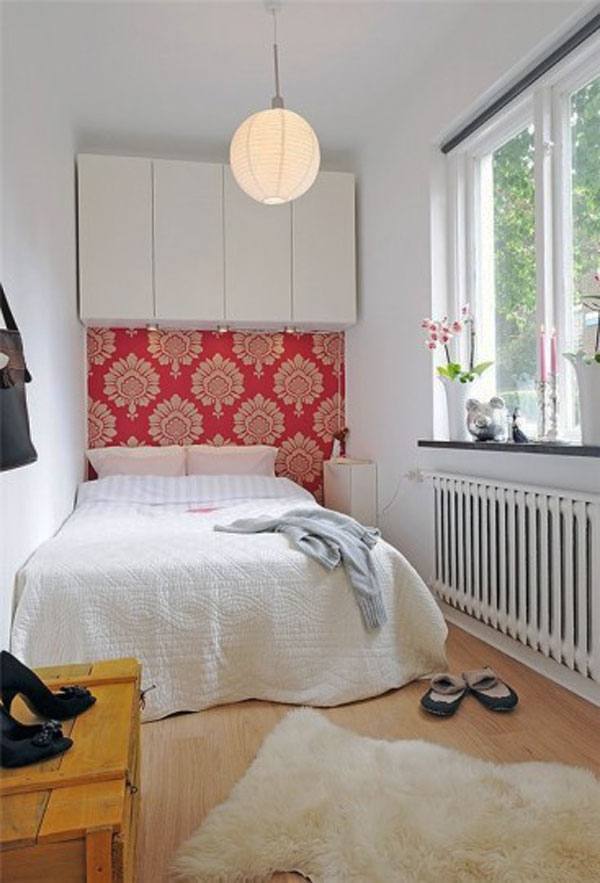 Just because a space is small doesn't mean that it can't also be stylish. Adding touches like an accent wall can be a great idea.
image via econhomes.com
Mirrors are another great way to make small rooms look and feel a little bigger than they actually are.
image via teamne.com
Desks can be pretty big pieces of furniture, so if you've got a small space it's important to make sure you pick items that fit well.
image via boredart.com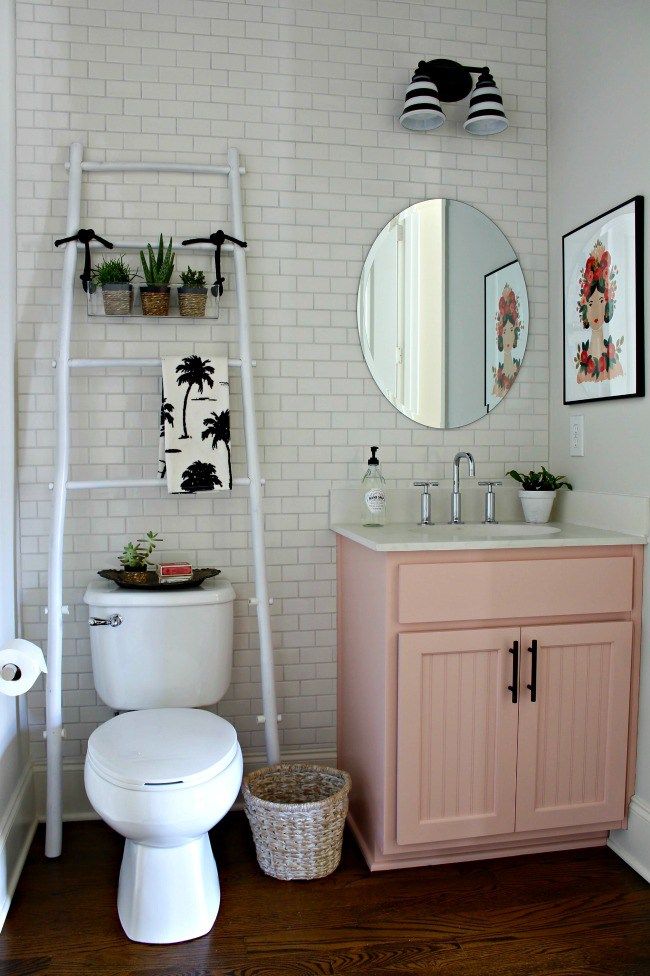 If there's one room in the house that is typically running low on space, it's the bathroom.
image via apartmentherapy.com
Clutter is a quick way to make any space feel small – especially one that isn't very big to begin with. Out of all the small room ideas, keeping the space clean is probably the best.
image via http://www.home-designing.com
If you've got a small dining area, don't worry. A round table is a great option for a space that can't hold many people.
image via southendstyle.wordpress.com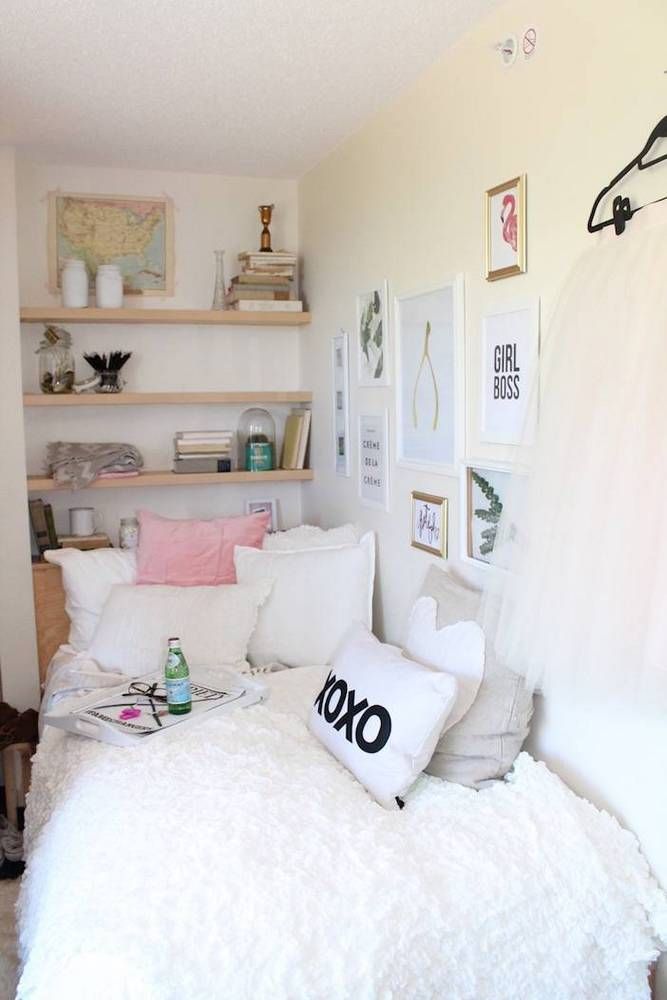 Shelves are great because they provide space for you to put your things while also giving you easy access to them when you need it.
image via http://bedroomstyle.erichinenglish.org
lead image via freshome.com