It's no secret that Americans love Italian food. In cities all over the country there are countless restaurants that claim to provide diners with an authentic Italian dining experience. While some of them fulfill their promises and serve up some tasty dishes, others fall short and leave much to be desired. However, in New York City, there are plenty of great Italian restaurants for all types of food lovers. Whether you like traditional Italian cuisine or prefer Italian-American dishes, there is definitely a restaurant in the city that has something for you. Although many of these restaurants are a little on the expensive side, they're all well worth it. Here are 15 New York Italian restaurants that will have you saying "Mami Mia!"
Franny's
Franny's pizza and Italian restaurant is a nice laid-back spot located in Brooklyn. The restaurant offers a great vibe along with great food and great prices. Some of the dishes that have been recommended are the clam pizza, the purple barley, and the crostini with pancetta.
(image via businessinsider.com)
Del Posto
Del Posto is located in Manhattan, and has received great ratings from countless diners. Although lost all of the items on the menu are priced a bit high, you'll definitely get some bang for your buck. Many have stated that the salmon, lobster, and pasta were must-try dishes. Del Posto also has some great options for diners with gluten-free needs.
(image via grandlifehotels.com)
L'Artusi
L'Artusi offers a great selection of delicious Italian small plates along with a menu full of other incredible dishes. Even something as simple as spaghetti is a big hit at L'Artusi and most diners have been extremely pleased with their food. One diner suggested the roasted mushrooms with fried egg and ricotta salad as a favorite dish, but if that's not your thing, the fettucine and potato gnocchi are also big hits.
(image via nytimes.com)
Maialino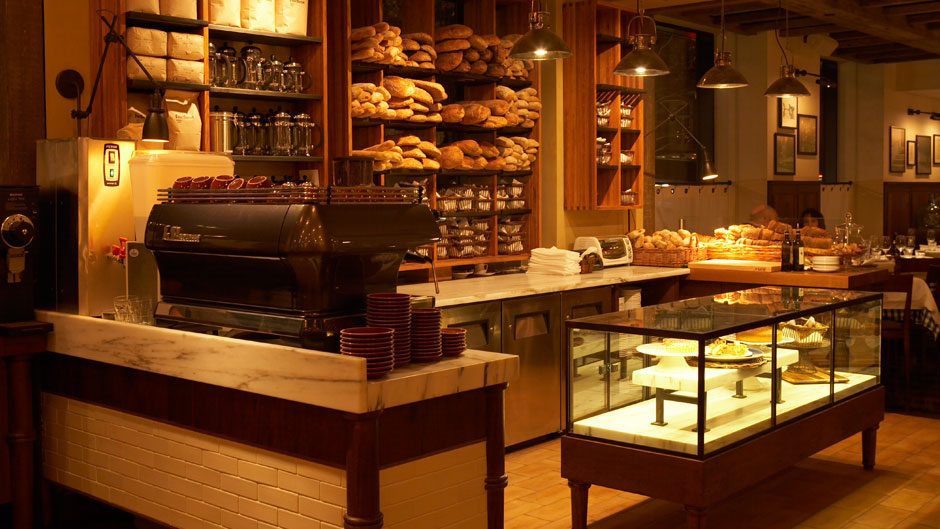 A "classic" Italian restaurant, Maialino is a big hit among native New Yorkers and tourists. The restaurant serves breakfast, lunch, and dinner. The menu offers a wide selection and some of the restaurant's most popular dishes include spaghetti alla carbonara and fried artichokes.
(image via ushgnyc.com)
Frankies Spuntino
Located in Brooklyn, Frankies Spuntino is one of the most popular restaurants in the area. The restaurant serves some popular Italian dishes, but has put their own very tasty spin on them. Diners have recommended the meatballs, the ravioli, and the hot sausage.
(image via foodspotting.com)
Carbone
Even the New York Times loves Carbone. In 2013, the NYT reviewed the restaurant, giving it four stars, and diners seems to agree. Carbone, which nows serves lunch, offers great food and a great atmosphere. The spicy rigatoni vodka seems to be one of the restaurant's most popular dishes, and is a must-have for anyone visiting the restaurant for the first time.
(image via carbonenewyork.com)
Mulino a Vino
People seem to love Mulino a Vino, and it has been voted one of the most authentic Italian restaurants in the city. One diner has stated that the food is not only good, but consistent, which is important to any restaurant's success. The octopus seems to be a favorite among diners, as well as the restaurant's dessert options.
(image via swide.com)
Marea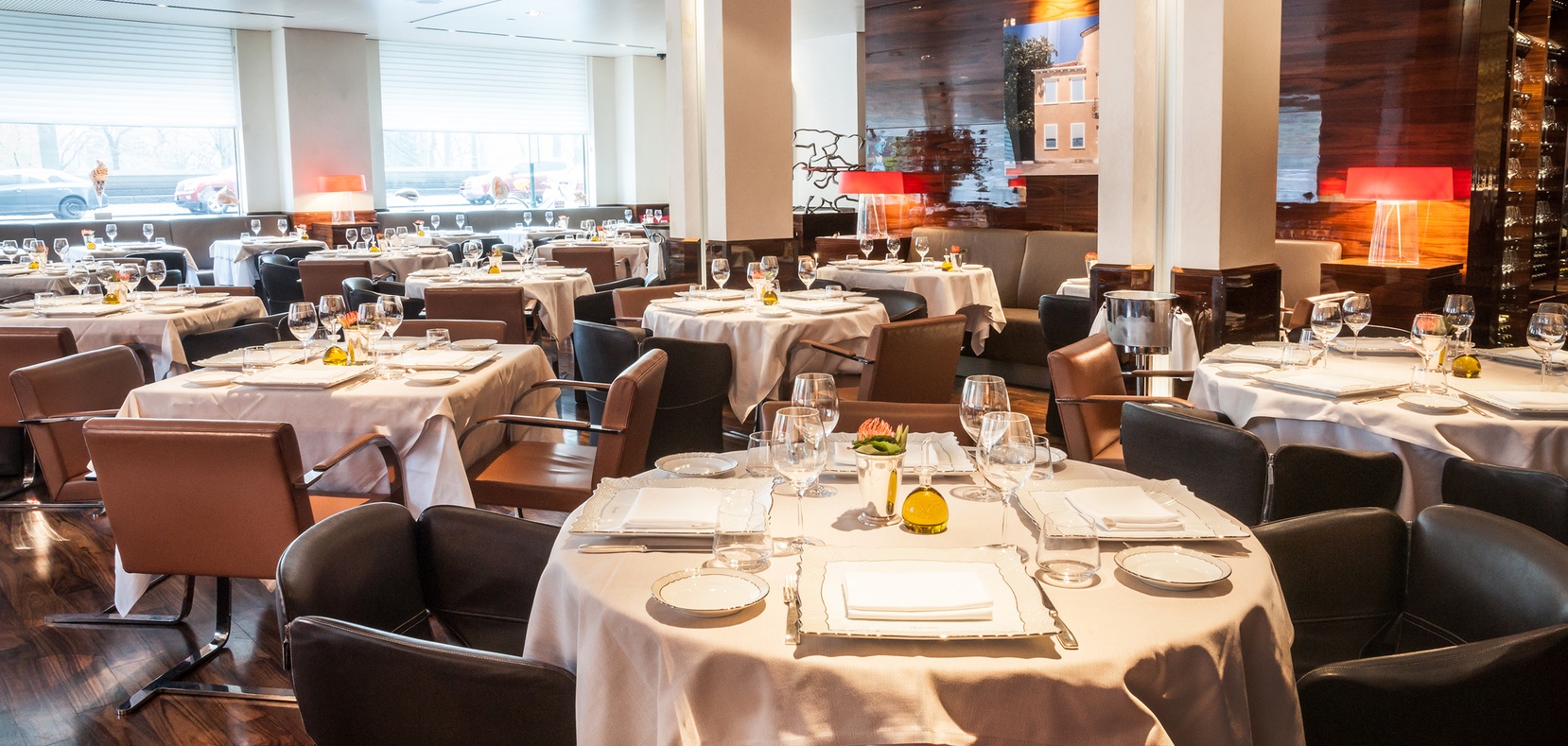 Marea is a "fine dining" establishment that does its best to make sure that guests are pleased on all fronts. From the service, to the atmosphere, to the food, Marea seems to be hitting all the nails right on the head. Some of the most popular dishes at Marea are the ricci, the grilled octopus, and the astice.
(image via marea-nyc.com)
Enoteca Maria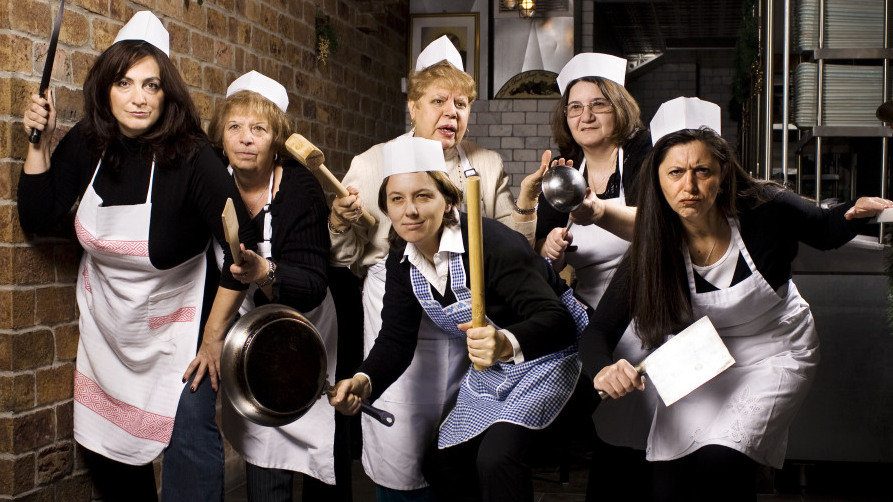 Located on Staten Island, Enoteca Maria is a bit of a hidden gem, and the restaurant gets major points for its authentic feel. Enoteca Maria's menu changes on a daily basis depending on which nonna (Italian word for grandmother) will be cooking that day. However, regardless of the day, people seem to love the food.
(image via npr.org)
Bianca
Bianca is a nice laid back Italian restaurant that has something to offer everyone. The items on the menu are reasonably priced, and some of the favorites include lasagna and gnocchi con formaggio. Just a heads up; however, Bianca doesn't take reservations and only accepts cash.
(image via tasteavant.com)
Roberta's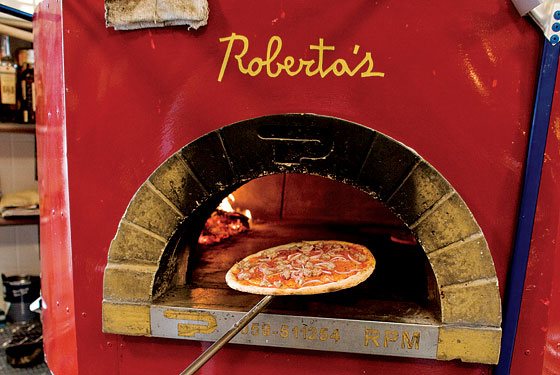 Located in Brooklyn, Roberta's is a popular pizza spot that prides itself on its wood fired pizzas. Roberta's pizzas are reasonably priced, and most people can't seem to decide which ones they enjoy the most. So there's a good chance you'll end up trying a few.
(image via grandlifehotels.com)
Locanda Verde
Locanda Verda has the perfect combination of great food and a "lively atmosphere." The restaurant is conveniently located in Robert DeNiro's TriBeca hotel, and has become a popular spot for Italian food lovers. Some of Locanda Verde's popular dishes include honey ricotta and pasta alla chitarra.
(image via kolorblindmag.com)
Perla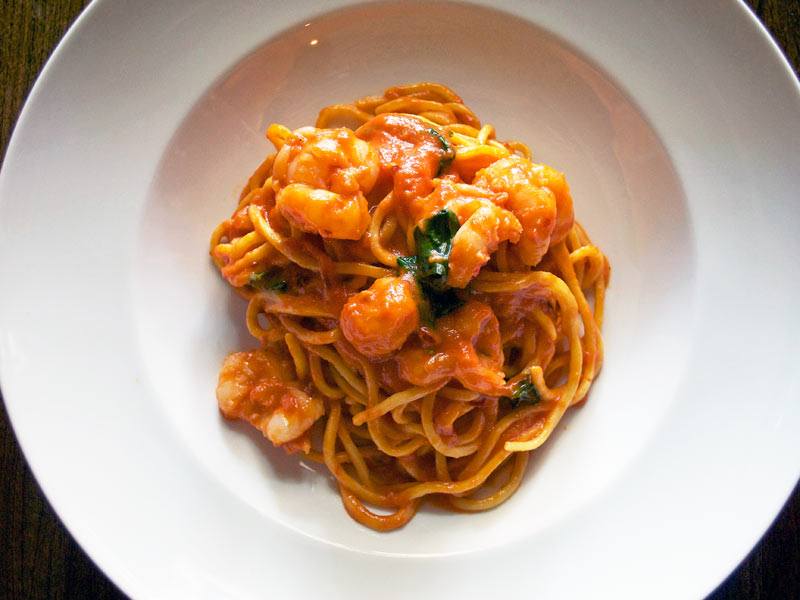 Many New Yorkers hold Perla in high regard, and have shamelessly recommended it to friends and family. The restaurant offers a great atmosphere and a menu that's full of tasty choices. Some of the dishes that have been recommended include braised octopus and chicken alla diavola.
(image via tastingtable.com)
Brucie
Brucie is another Brooklyn favorite that offers a lot of very affordable options for those who want a nice delicious meal but don't want to break the bank. Some of the most popular dishes at Brucie include the tagliatelle with brussels sprouts and the lasagna.
(image nydailynews.com)
Dominick's
No matter what type of Italian food you enjoy, Dominick's has it all. Located in the Bronx, the restaurant offers a nice laid back environment that with great prices. To many, the food is so good that it's hard to decide what to order, but some of the favorites seem to be the baked clams appetizer and the pork chops pizzalola.
(image via backofhouse.com)
Babbo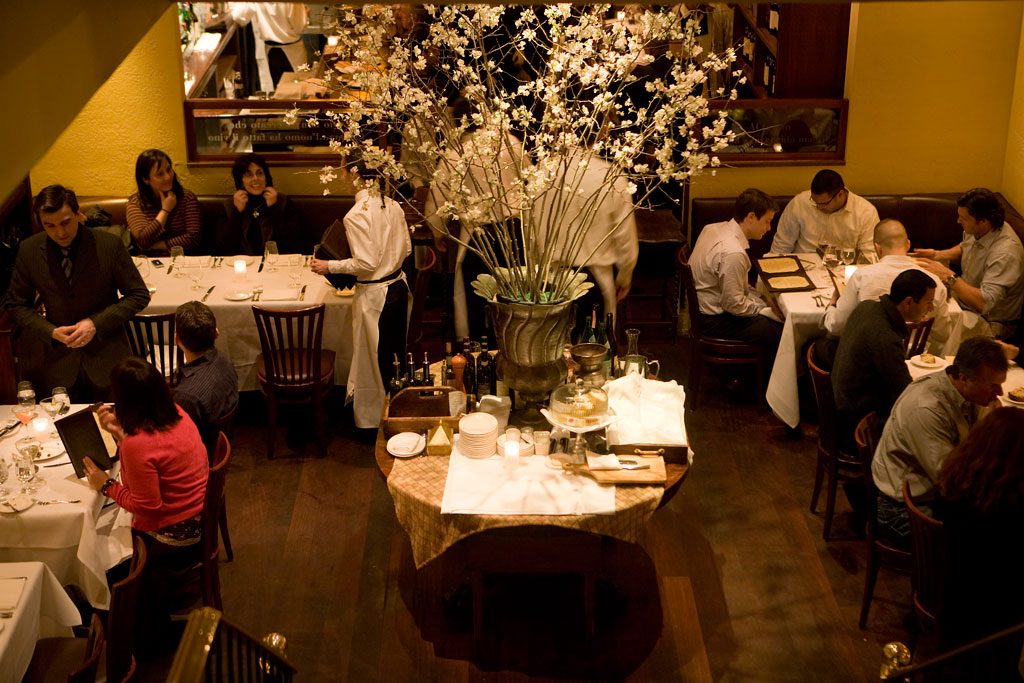 Babbo is one of the most popular Italian restaurants in New York City, and with good reason. Babbo may be pricey, but diners have said that it's well worth it. The restaurant has received rave reviews, and some of the favorite dishes include the beef cheek ravioli and the grilled octopus.
(image via babbonyc.com)
(Photo by Chip Somodevilla/Getty Images)