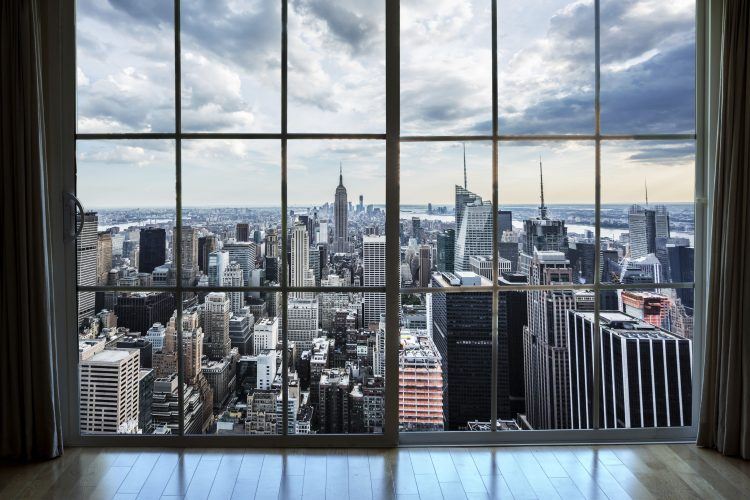 Ranked the most expensive city in the world, New York City is the perfect place to go if you have plenty of money to spend on entertainment, shopping, and dining. As an added bonus, thanks to NYC's reputation for being The City That Never Sleeps, there are a wide variety of exciting and unique opportunities to take advantage of day and night.
So, what exactly is there to do in NYC if budget isn't really an issue? Well, let's say you have $10,000. You can do everything from view a private screening at the Museum of Moving Arts to catching a wide array of sporting events while sitting in the lap of luxury. However, here's the interesting part. Many of the most expensive activities in the city rarely list prices on their website. Instead, they ask you to call or email them. Apparently, they simply assume that if you are looking at these high priced activities, money must not be a concern.
With that being said, here are 10 unforgettable things you can do in NYC for over $10,000.
1. Enjoy the most expensive cocktail in a city full of high priced cocktails.
Whether you are visiting NYC or call the city home, there's no denying it can be a stressful place to be. Fortunately, at Uncorked Bar & Grill, you can unwind with the Diamond is Forever vodka martini. Of course, you'll need to make certain you call at least 3 days in advance and make your appointment with a specialist jewelry maker because the $15,000 drink comes with a gorgeous diamond ring, along with chilled Gray Goose vodka and just a hint of fresh lime. It's up to you whether it is shaken or stirred. On a side note, Uncorked has plenty of delectable appetizers and entrees that will perfectly compliment your martini, especially if you're in mood for a perfectly grilled ribeye or Angus burger.
2. Watch the Yankees from a private suite.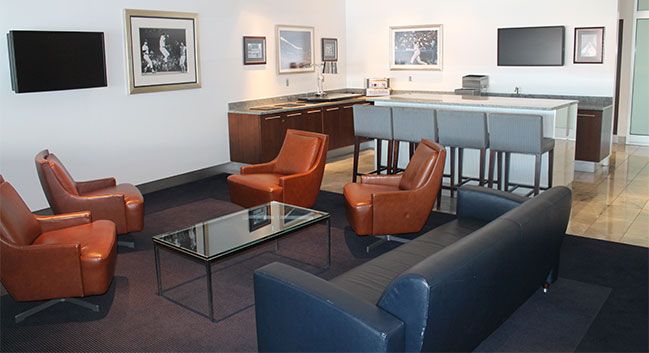 At Yankee Stadium, you can watch the team in a luxury suite for anywhere from $8,500 to $15,000, depending on the game and the suite. In exchange, you'll have tickets for 22 of your closest friends, who will enjoy the comfy seating, private restroom, large wet bar, VIP parking, and an all-inclusive food and nonalcoholic drink menu with plenty of yummy snack options. Whether they win or lose, you'll definitely have a night to remember.
3. Make plenty of fashion purchases with your own personal stylist at Bergdorf Goodman.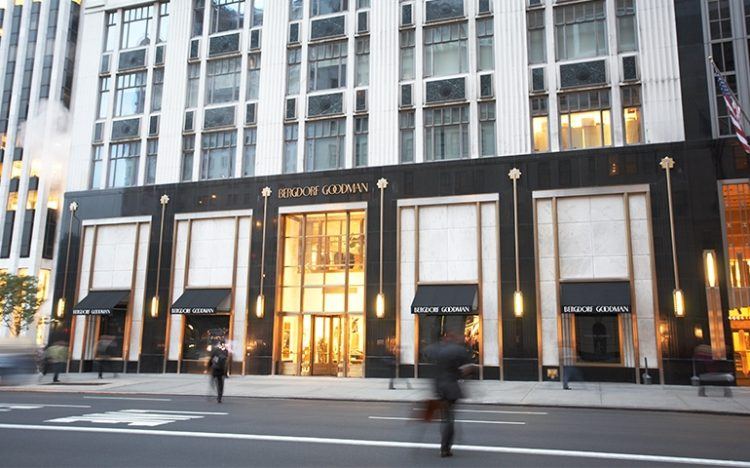 Although the famous store department store doesn't reveal the cost of a personal stylist online, it is rumored to be in the neighborhood of $500 or more, which leaves you with more than enough money to completely revamp your wardrobe or not. After all, with the world class designers Bergdorf Goodman carries, such as Carolina Herrera, Oscar de la Renta, Valentino, and Dolce & Gabbana, you may only leave with a few new pieces. At least you can rest assured you look amazing because your stylist is always at your side helping you create your perfect look.
4. Treat yourself with a day at the spa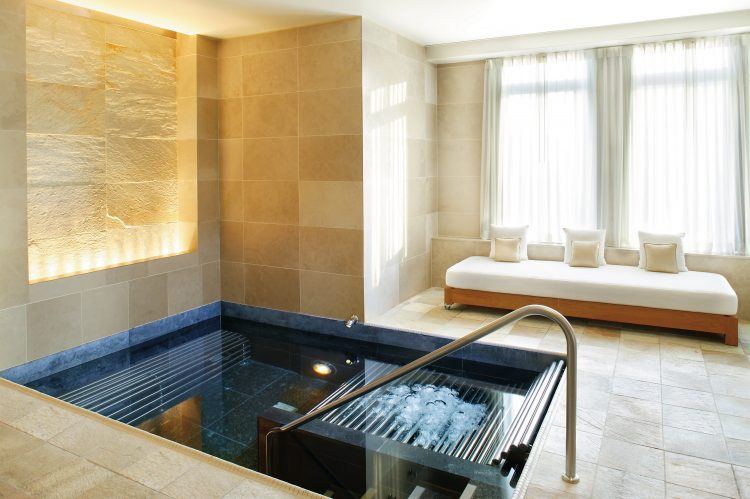 At the Mandarin Oriental, you can start your luxury experience with three hours in Oriental Harmony Experience ($1,165). After your relaxing bath and meal, you can spend the rest of the day enjoying massages, complete body exfoliation treatments, facials, and much more (which range in price from $235 to $950, depending on the treatment). You'll also enjoy a delicious breakfast, brunch, or lunch. When you finally leave, you'll be more relaxed than you've ever been.
5. Watch a Knicks game from a Signature Suite.
There's no better way to take in a game than in an upscale suite filled with high-end furnishings, a private restroom, private concierge, and catering services. In addition to the all-inclusive food and beverage packages, you'll gain access to exclusive arena clubs that ensure you get a truly VIP experience. Prices start at $7,500, but go as high as $20,000 depending on the event.
6. Schedule a private screening at the Museum of Moving Images.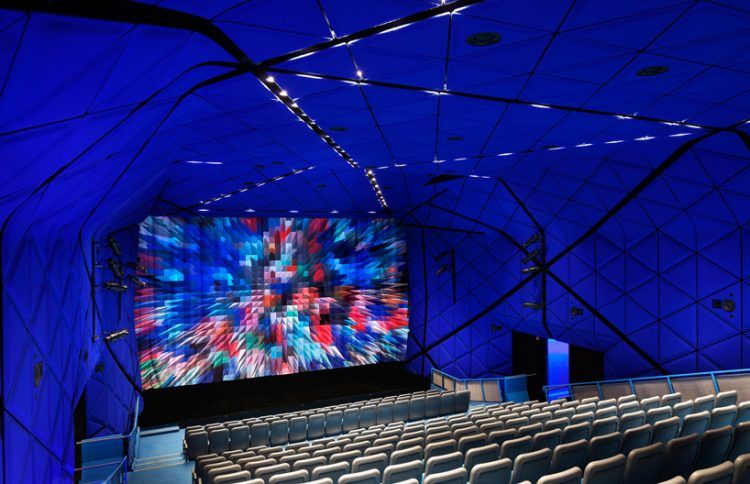 Although the museum doesn't list a price, you can rest assured that you will spend plenty of money renting a private theater or screening room. The theater only uses the latest state-of-the-art technology and it's your decision what to watch. In addition, you can invite just a couple of people to go with you or as many as 200 of your closest friends. As an added bonus, the museum allows you to bring in a caterer, so you'll be able to eat whatever you want.
7. Enjoy a VIP tour of the city.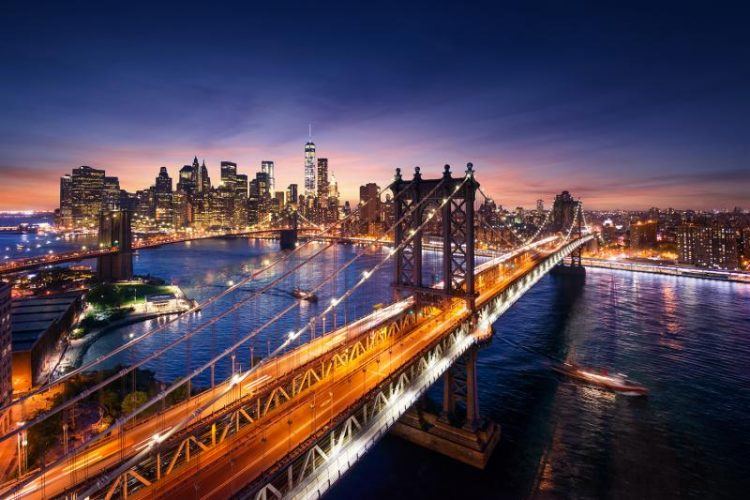 At V.I.P. Tours of New York, you can customize tours to your specific preferences. For example, you can take an in-depth tour of Broadway that includes a private post-performance tour, discussion with cast members, and visit the Broadway Costume Shop. You can also schedule dinners with some of the leading celebrity chefs in a private home. Regardless of what you've ever dreamed of seeing or doing in NYC, they can most likely arrange it. Check out some of your options here, although the prices aren't listed, they are once in a lifetime opportunities.
8. Head to the Coaches Club at MetLife Stadium.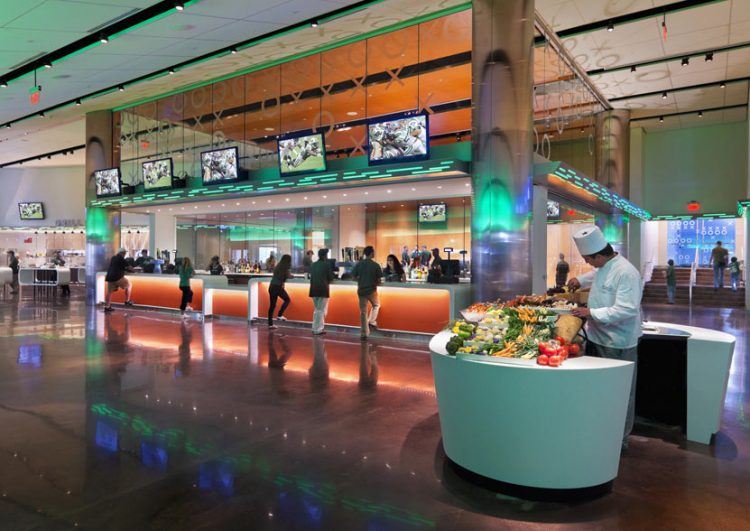 Whether you prefer the Giants or Jets, the 18,000 sq. ft. Coaches Club is the place to watch the game [11]. After all, you have the option of sitting at an on-field deck directly behind the team, as well as visit the postgame coach's and player's interview room. Plus, you get all the perks of being a VIP. There's no price listed, but you can be almost certain it is well over $10,000.
9. Sightsee from a chartered yacht.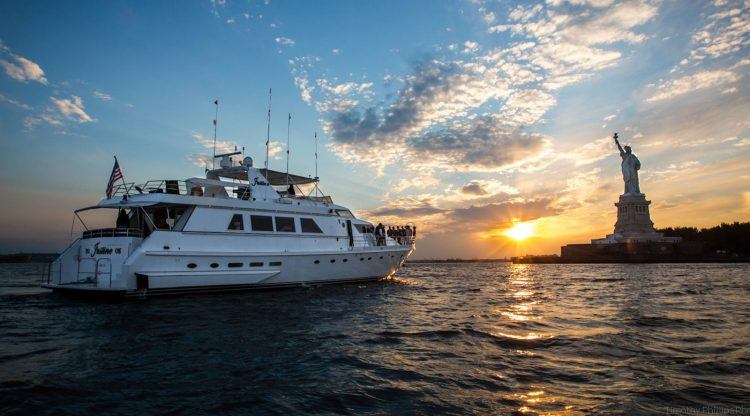 Justine, a 97 ft. charter yacht, offers unique views of the city. The luxury yacht includes everything from a formal dining room and full service bar to an upper deck with lounge seating, satellite HDTVs, and a top-of-the-line sound system. While there are specific cruises available, why not customize your own perfect trip? (You can even opt for an overnight adventure.) Not surprisingly, you won't find the cost online, but you can contact the company for prices.
10. Enjoy dinner and a bottle of wine at Aureole.
While the three course meals that Aureole offers, such as Poached Maine Lobster and Roasted Free Range Chicken Break, are a reasonable $96 per person, it's the wine menu that sets the restaurant apart. Aureole has a wine selection that includes more than 15,000 bottles of wine from all over the world. In fact, you can get a 2009 Romanee-Conti for $10,500 or a 2010 for $11,450 per bottle.